Contributed by Steffani Cameron of FullNomad.com, follow her on Instagram @snarkysteff.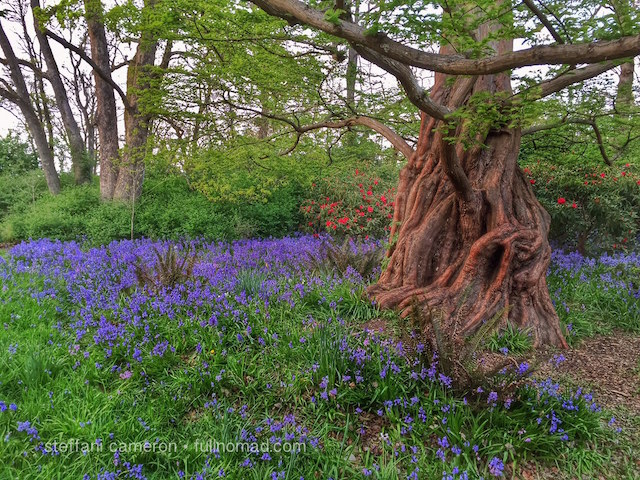 I may be Vancouver-born and raised, but Victoria's been home for three years. I'm leaving now to travel the world, but before I go, I had some unfinished business with Miss604, who I long ago promised I'd write about one of my favourite ways to spend a day here.
A Victoria Day Trip from Vancouver
When my Vancouver friends, especially those with kids, have sought activity tips from me, I've told them what I'm telling you — one of my favourite ways to spend a low-key afternoon, and you don't need a car or a ton of money for it.
What's great is that it gets you out of the touristy chaos of downtown Victoria, but it's only five-minute walk away from most of the hotels and involves a leisurely 5-kilometre walkabout afternoon.
The Jewel in the Queen's City
Up the street from the Royal BC Museum, is one of Western Canada's oldest parks — Beacon Hill Park.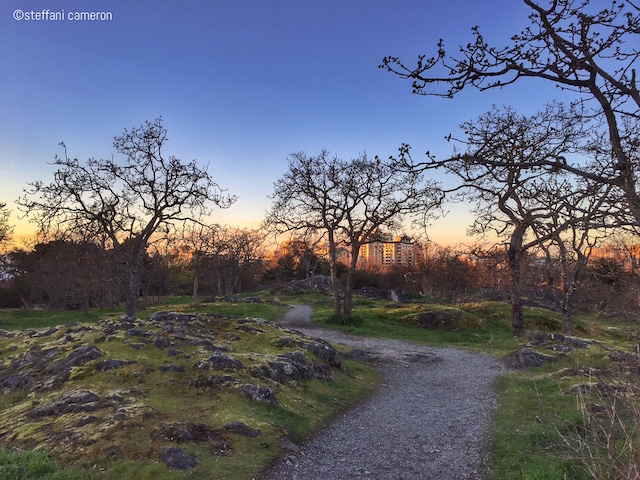 Stanley Park's a whopping 5 times the size of Beacon Hill, but you shouldn't give this wonderful park a pass. Once ranked as one of Canada's "top 10" public spaces for smart planning, there's truly something here for everyone year-round, but May to September is its golden time.
In this perfect-sized park, you'll find lots worth checking out! Such as:
The Mile "0" marker on the Trans-Canada highway (say hi to Terry Fox's statue–the locals love Terry and give him a toque and scarf in the cold snaps)
A free putting green at the Robbie Burns Memorial (look for local homeless guy Red who plays three balls at once and will give you the best golf tips ever)
Stunning gardens (the palm trees that anchor the tropical section once graced the front door at my friend Patricia's house, and when they got too big, they called the park)
The Cameron Band Shell for tons of free live music in the summer (don't mean nothin' if it ain't got that Dixie swing!)
Great playgrounds for kids
A soccer pitch and cricket grounds (on Sunday mornings you'll sometimes find the local bagpipers practicing near the cricket pitch around 10am–I used to have breakfast at Bubby's on Cook then wander over for a listen)
First Nations burial cairns (bonus points if you can actually spot them)
Beautiful but fragile Garry oaks I've loved photographing
Victoria's premier beachfront for windsports (and a beach where seals will leave their pups during pupping season so they can go hunt)
The only thing you won't find in Beacon Hill Park — or on the beachfront that runs along Dallas Road for nearly 5km — is anything to eat or drink (other than the cafe by Ogden Point, 2km from the park). It's been illegal to sell anything on park grounds for decades, what many tourist learn the hard way. Bring snacks and beverages, folks!
First Up?
Heading south from the Royal BC Museum on Douglas Street, you're just 300 metres from the park! The first landmark you'll hit is Goodacre Lake, the star of Beacon Hill Park and part of its original grounds. (The park has grown triple in size since formed in 1882, six years before Stanley Park was gifted to Vancouver.)
It's here at Goodacre you'll find Victoria's Blue Herons nesting. In Spring, it's a no-dogs-allowed spot as herons mate, bleating and squawking like pterodactyls — both ominous yet hilarious. Beware the large white patches you'll spot on the ground during mating season– there isn't a messy painter in the trees above, you're in the Heron Poop Zone. Move it, lest you be splatted!
In the summer, on hot days, along the Douglas Street side of Goodacre, there's the "turtle log." See if you can beat my record — I once counted 21 turtles sunning themselves. When the turtles aren't around, the ducks will keep you entertained.
In fall, it's a stunning display of nature's artistry.
Forward, ho!
Crossing south over the pond, you're on Bridge Way. On the left, you'll see the first of the two park playgrounds. Shortly after this is one of the park's two bathrooms (the other is way over by the beach — don't wait).
On the right, though, through the trees, you'll see the Cameron Bandstand. There's a nice walking path by it that runs parallel to Bridge Way, but under lovely big trees. Sigh and swoon as you pass the lovely flowers. A bit further right is "the stream," the prettiest place in the park during the autumn, and the little Fountain Lake, which is so full of lilypads in spring that kids think it's froggy heaven.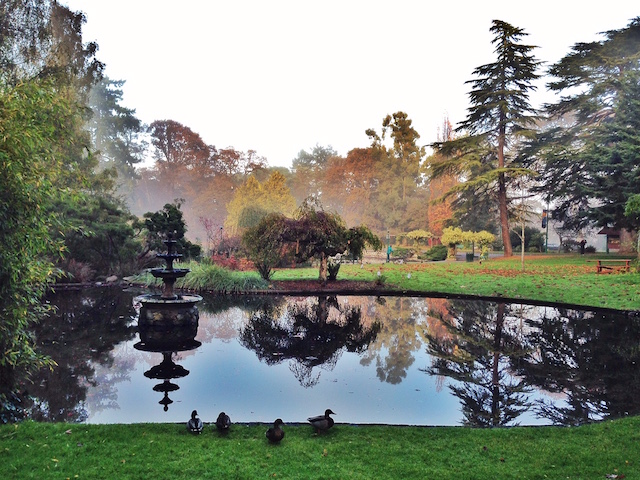 Soon you'll hit my Moment of Zen, the free putting green, the heart of which is a giant monument to the not-at-all-connected-to-Victoria poet Robbie Burns. The green gets retired for the winter months, so don't get your hopes up for a round of putting between November and May.
Once you reach Circle Drive, by the palm trees, look left. See the a little red barn in the distance? There, my friends, from April to September, is one of Victoria's best-kept secrets. Brace yourself for the awesomeness that is the Goat Stampede.
Bleating a Path to the Barn
During Farm season, every day at 10:10 and 5:10, all Beacon Hill Park Children's Farm visitors line the path from the barn to the holding pen while the pygmy goats run from the barn to the pen in the morning, or the pen to the barn at night.
If you're lucky, a staffer will instruct you to clap while shouting "Come on, babies!" as they run by, and if the goats don't make you die of the cute, little 2-year-olds shouting "Come on, babieth!" sure will.
But let's not neglect the other wonderful residents, like Acon the Llama, the sheep, chickens, mini-pigs, and other seasonal residents. Entry is by donation, but hey, man… it's for the animals!
Beach, Play or Eats?
After, you can walk south and see what was once the world's tallest totem pole, and then visit the windsports capital of Victoria — Clover Point Beach, topped with gorgeous cliffs, native grasses, and a whole lot of bliss. My happy place is somewhere along there. Clover Point Beach is arguably the best spot in the city for a sunset.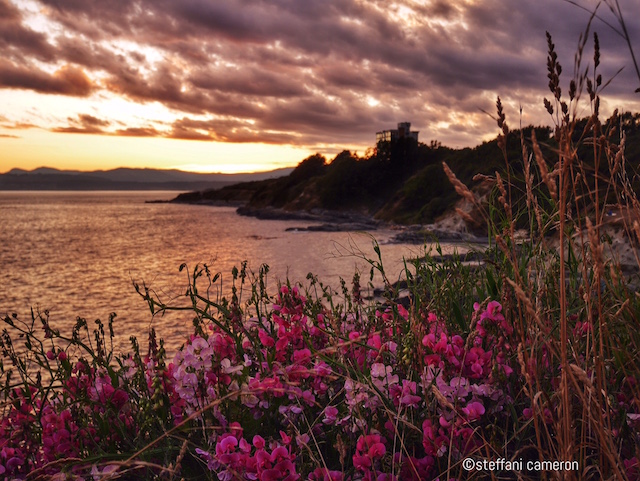 If you have kids wanting to play more, turn right from the Farm onto Circle Drive, and walk until you see the cricket grounds. Just behind there is the park's "premier" playground, just upgraded in a couple years back, including a little zip-line for kids.
You're now on the Cook Street side of the park. Want to see the ocean after all? Turn right down Cook and walk a few minutes. No stores or eateries that way, just amazing beaches, so keep that in mind. Hungry now? Instead, hang a left up Cook and you'll hit two of the best family-friendly joints in the city — Big Wheel Burger and Prima Strada Pizza.
A throwback to '50s burger joints, Big Wheel sources ethical meat while being 100% carbon neutral with biodegradable packaging, so have no guilt if you get it to go! Don't like burgers? Maybe Nathan's Hot Dogs, deep-fried pickles, milkshakes, and poutine are what you're after. There's even beer for Mom and Dad.
Prima Strada is one of Canada's best pizza joints — no exaggeration. It's certified as true Neapolitan Pizza — one of only five pizzerias in all of Canada to meet the Naples pizza board's lofty standards, and no one I've sent has had bad food. Love tiramisu? Get you some! Now they're making gelato from scratch too, and it's amazing. A word to the wise — long line-ups are frequent between 6 and 8, but they'll text you when your table's up.
That's A Wrap
If you make a day of this, bring along a snack, wander through the park, enjoy the rugged beauty of Victoria's Dallas Road beaches, stroll back for the 5:10 Goat Stampede, sally on over to Cook for some dinner, then wander back downtown or head to the beach for a sunset.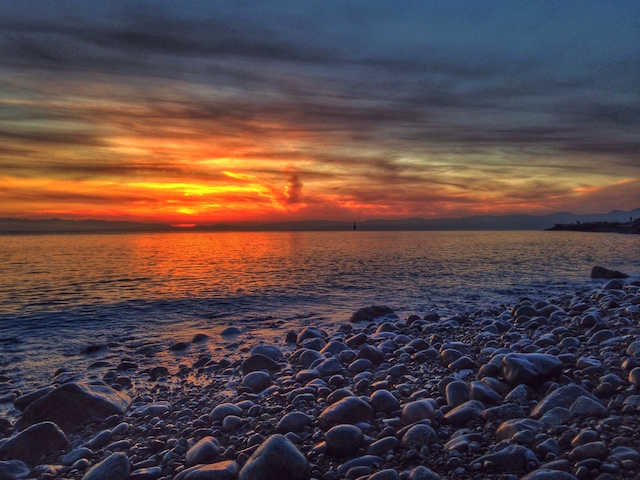 All told, you're looking at about five kilometres of walking, so it's manageable for just about any family with kids over five.
With this detour off the "tourist" beat, you'll be recharged for seeing the rest of Victoria's popular attractions.