Over the weekend Scott Graham nominated me for the ALS Ice Bucket Challenge by dumping a bucket of water on his head and calling me out in his online video. The rules for this viral campaign are simple: Accept a nomination by filming your own dousing and nominating up to three others to do a same, or donate $100 to ALS related causes in your area. This campaign has been so popular that celebrities and sports stars are nominating each other and we now have videos of Lady Gaga, Justin Timberlake, and even Bill Gates getting soaked for the cause.
One might ask, does ALS get support even if the ice bucket challenge is completed? Yes, it does. While the campaign has been called "Slacktivism" meaning you're supporting a cause pretty much by clicking "Like" button or dumping water over your head (and not actually donating to the cause), according to the CBC: "The ALS Association said Monday it has received $15.6 million in donations since July 29, an eight-fold spike over the $1.8 million donated during the same period last year. The association said this summer's donations have come from existing donors as well as more than 300,000 new donors."
You may have grown tired of watching people get dumped with buckets of ice cube-filled water but it's actually really great to see a cause get so much attention and support.
Last week I was locked in a kennel at the SPCA, last November I spent the night in an alley in support of Covenant House, and I have also rappelled down the side of a downtown skyscraper for Easter Seals.
I am normally up for doing something kooky in support of a great cause. However, I only have 24 hours to accept Scott's challenge and I'm tied to my desk writing and transcribing audio. That being said, I accepted Scott's challenge and while I won't be dumping a bucket of ice over my head, I have donated $100 to the ALS Society of BC.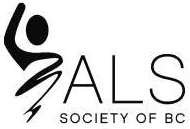 The ALS Society of BC raises funds for both research and to provide direct services and support to those currently living with ALS.
Until a cure is found, the Society provides patient services to improve the quality of life of those diagnosed with this disease by offering an extensive equipment loan program, support groups, and educational materials.
Patients are referred to the Society by neurologists and other healthcare professionals, particularly those at the ALS Centre at G.F. Strong Rehabilitation Centre. Working together as partners, G.F. Strong team and the Society are dedicated to enhancing each patient's quality of life. There is no cost for ALS patients to register or to access our services.
For more information, follow ALS BC on Twitter, Facebook and consider participating in some ALS BC events next year like the Peoples Drug Mart Walks for ALS in BC & Yukon.