We are in the middle of a global crisis and the Horn of Africa region needs all the help it can get. It wasn't struck by a tsunami and it wasn't rocked by an earthquake but there is a massive draught of epic proportions and it has been slowly growing into the largest humanitarian disaster our generation has seen. 10 million people have been affected.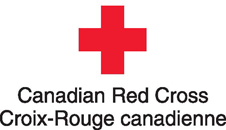 Very poor rainfall in the region (which includes Somalia, Kenya, Djibouti, Ethiopia and Uganda) has led to the driest period in 60 years for some areas, leading to crop failures and deaths of livestock. High and increasing staple food prices, as well as regional conflict, are combining with the weather to worsen the food crisis.
The rate of refugees from Somalia arriving in southern Ethiopia has increased from 5,000 a month to more than 30,000 in the second week in June. Almost half the children arriving in Ethiopia from Somalia are malnourished. The Red Cross has already acted early to mitigate the impact of drought in the region, but it is now in an extreme situation and we urgently need more funds to address emergency needs.
The Canadian Red Cross announced today that the government of Canada it will match every dollar Canadians donate to the Horn of Africa cause.
The Red Cross is on the ground in all affected countries and is currently scaling up operations to help the most vulnerable. Red Cross officials are helping by delivering emergency supplies and clean water, as well as operating health clinics and feeding centres in Somalia. In Kenya, the Red Cross is supporting children with food assistance and water, and providing seeds and tools to farmers.
Canadians are generous people and those in Vancouver, I know, support many causes both local and global. We defend the rights of animals, host bake sales to help our neighbours, and even raise funds through social media for causes in which we truly believe. Please take the time to learn more about this issue, how it came about, and what is being done around the world.
There is no SMS (texting) code for donations for this campaign but you can read more from the Canadian Red Cross on Facebook, follow them on Twitter, and make a donation online or by calling 1-800-418-1111. I'd like to thank my readers for their continued support and generous nature when it comes to promoting and getting behind causes.
Update The Red Cross has released an SMS code for donations. Text AFRICA to 3033 to donate $5. The Canadian government will match these donations as well, making your $5 turn into $10 for the cause.