The Family Day long weekend is here, bringing with it low-cost and free attractions, community events, festivals, and time for fun with family and friends. On Sunday, February 11th, Miss604 is proud to be a sponsor of the 52nd annual Show of Hearts Telethon for Variety – The Children's Charity of BC. Tune into Global throughout the day to hear some heartwarming stories of how Variety helps BC kids with special needs, and donate online or anytime by texting KIDS to 45678.
Things to do Family Day Long Weekend in Vancouver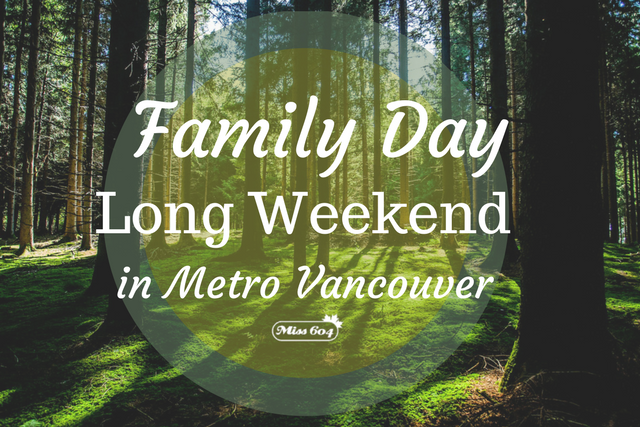 Events that run for longer than three days in a row are highlighted in green.
Friday, February 9, 2018
Chinese New Year Flower & Gift Fair
The Main Affair at Heritage Hall
2018 Vancouver Prom & Evening Dresses Pop-up Sale Event
Vancouver International Mountain Film Festival
Fraser Valley Home & Garden Expo
Family Day 2 for 1 at VanDusen
Family Day 2 for 1 at Blodel Conservatory
Zee Zee Theatre Presents: My Funny Valentine
All Access Tours of BC Place
Vancouver Hot Chocolate Festival
Soar Over China at FlyOver Canada
Family Valentine's Train Ride at Bear Creek Park
HomeGround Festival
Legally Blonde: The Musical
West Moon Theatre Presents: Next To Normal
The Arts Club Presents: Jitters
The Arts Club Presents: Fun Home
Romance Week at Vancouver TheatreSports
French Film Festival
Continue reading »