We have curated a list of our current culinary favourites and notable limited edition menus, into one convenient spot for this month's Vancouver Foodie Friday feature. Here are November's finds and updates for all foodies alike:
Vancouver Foodie Friday
Seasonal Offerings and Events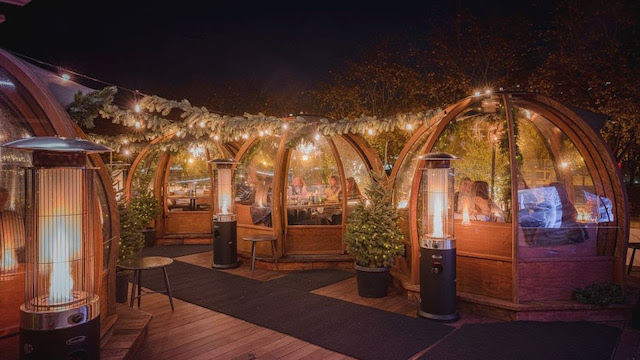 H Tasting Lounge at The Westin Bayshore, Vancouver: Winterlust
Where: 1601 Bayshore Drive, Vancouver
When: Open Daily: 11:30am – 12:00am starting November 2, 2023
Details: A true Vancouver upscale staple, The H Tasting Lounge, at The Westin Bayshore Vancouver, is hosting their annual holiday "Winterlust" dining experience starting November 2nd. Winterlust is elevated outdoor dining with five private translucent domes located on the H Tasting Lounge patio. Each dome, accommodating up to six guests, is decorated with evergreen elements to create a photo-perfect and enjoyable atmosphere. The domes offer breathtaking views of the North Shore mountains and waterfront. They are also fully equipped with heaters and independent sound systems ensuring a cozy and personalized dining experience. This season, the focus of the culinary program within Winterlust will be seasonal, sustainable and local sourcing with the diverse global flavours of The Westin Bayshore.

Reserve your spot now, as they will sell out quickly. Minimum spends on dining and time allotments may apply.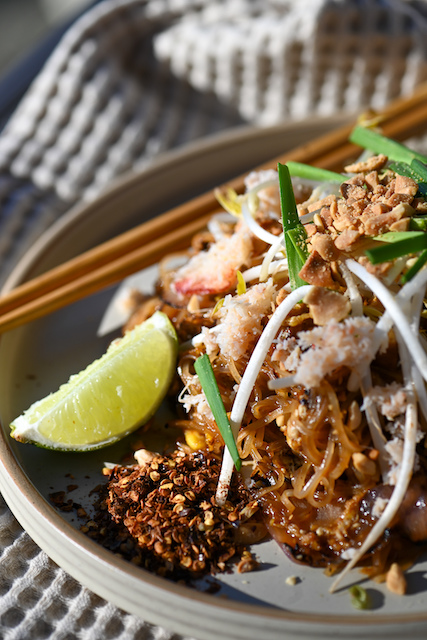 The Ultimate Pad Thai Throwdown: Longtail Kitchen and Sen Pad Thai
Where: Longtail Kitchen (810 Quayside Drive Unit 116, New Westminster) and Sen Pad Thai (1689 Johnston Street, Vancouver)
When: November 7 (World Pad Thai Day) – November 21, 2023
Details: This fall, Full House Hospitality presents a friendly culinary rivalry between sister restaurants, Longtail Kitchen and Sen Pad Thai, to determine the best Pad Thai creation. Over a span of 14 days, noodle lovers can join the fun by voting on two unique, limited-edition Pad Thai dishes at each eatery.

In order to enter, guests can pick-up a Pad Thai stamp card at one of the locations and must enjoy each of the two competition specials. After making a choice, they can submit their completed stamp cards at Longtail Kitchen or Sen Pad Thai. The contest ends on November 21, 2023. A winner will be announced on December 1, 2023. The grand prize for the winning submission? Pad Thai for a year, to be enjoyed at both locations!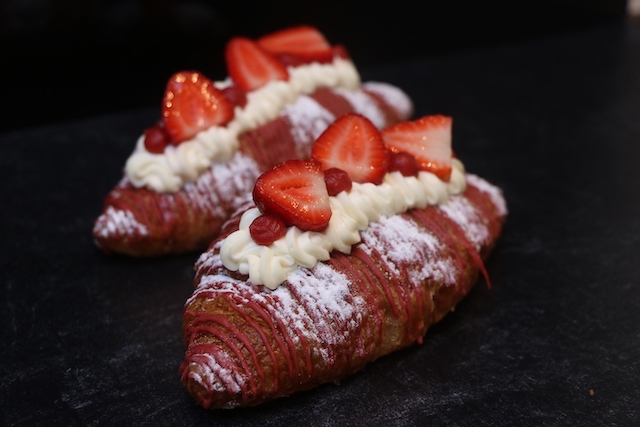 Vancouver Croissant Crawl
Where: Vancouver & North Vancouver; New Westminster and the Tri-Cities participating locations
When: November 1 – November 14, 2023
Details: Returning for the second year, the Metro Vancouver Croissant Crawl will feature limited edition croissant flavours and creations at participating vendors around Metro Vancouver. Participants are invited to choose their own adventure and walk, bike or drive with friends from one bakery to the next to sample multiple flavours.

This year the event is extended to two weeks and includes vendors beyond Vancouver in North Vancouver, New Westminster and the Tri-Cities. There are two plant-based offerings this year for vegans to join the fun, including a Miss604 favourite location, To Live For. In response to last year's demand, all vendors are offering pre-orders while supplies last. New this year, customers can vote on the event website for their favourite croissant of the crawl. Limited quantities will be available for walk-ins, so pre-orders are highly encouraged. Share your photos on Instagram and use the hashtag #vancouvercroissantcrawl for a chance to win yummy prizes.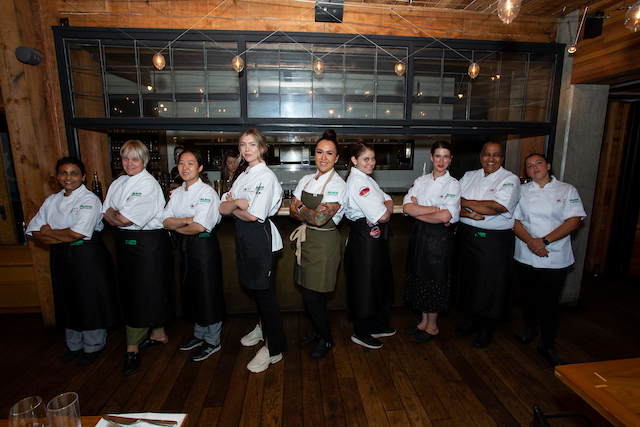 Yes Shef: Celebrating Women in Vancouver's Food and Beverage Industry
This year's line-up of participants:

Nutcha Phanthoupheng, Baan Lao Fine Thai Cuisine
Eleanor Chow, Cadeaux Bakery
Tia Kambas, Chambar
Kate Siegel, Leah Patitucci & Chloe Sy, Fairmont Pacific Rim
Pricilla Deo, Folke
Marisa Gonzales, Hawksworth
Yasmin Shariff, Kilimanjaro Snack House
Maria Ponce, La Taqueria
Stacy Johnston and Minette Lotz, The Restaurant at Poplar Grove
Ying Ying Gao, Riley's Fish and Steak
Donya Darreh Shouri, Seaside Provisions
Top Chef's Siobhan Detkavich
Jessica Kwon, Cactus Club Cafe Bentall
Select chefs from Les Dames Escoffier
Nikki Callaway, O'Rourke Family Estate
Severine Pinte, Le Vieux Pin & La Stella
Lyndsay O'Rourke, Tightrope Winery
Shiva Reddy and Alexia David, Burdock and Co
Britt Hoorne, Bar Susu
Reverie Beall, AnnaLena
Bar talent from Cactus Club Cafe and Glowbal Group
Where: Fairmont Pacific Rim (1038 Canada Place, Vancouver)
When: November 6, 2023
Details: Yes Shef, WORTH Association's celebration of women in Vancouver's food and beverage industry, is set to return on Monday, November 6th hosted by Fairmont Pacific Rim. It will be an evening celebrating local women's culinary excellence and empowerment. Following sold-out success in 2019 and 2022, this year's event by Women of Recreation, Tourism and Hospitality (WORTH) Association has been reimagined to accommodate even more attendees, ensuring the audience can experience the culinary creations and beverages pairings from more than 20 of Vancouver's top female-identifying chefs, winemakers, sommeliers and bartenders.

Whistler Cornucopia Returns November 9th
Where: Whistler, BC at participating locations
When: November 9 – 19, 2023
Details: Whistler Cornucopia is returning to the mountains with a packed schedule curated for those looking to try new dishes and wines in an exciting setting. Whistler's fall festival celebrating all things food and drink, Cornucopia pushes culinary boundaries with 70+ events between November 9 to 19, 2023. The schedule includes Signature tasting events such as Cellar Door (November 10), Poured (November 18), and Cornucopia's flagship event, CRUSH Grand Tasting (November 11). This year's schedule also has classic Cornucopia events returning including Night Market: Taste of the World (November 17), the Bearfoot Bistro World Oyster Invitational and Bloody Ceasar Battle (November 19).

House Party: Best of BC is Cornucopia's kick-off event featuring sample tastings from B.C. wineries, distilleries and craft breweries, as well as an exceptional dinner buffet on November 9th. See the full schedule here.
Foodie News
Chef Jasper Cruickshank Winner of Canada's Great Kitchen Party 2023 Vancouver Regional Qualifier Event
The Canadian Culinary Championship (CCC) Vancouver Regional Qualifier event was hosted at BC Place this past month by Canada's Great Kitchen Party. Guests gathered to eat, drink and experience an exciting showcase of culinary talent – a lineup of eight participants all competing for the top spot. Chef Jasper Cruickshank of Whistler's Wild Blue Restaurant + Bar won over the judges with his "Wild B.C. Experience," a dish of coastal-inspired flavours, featuring a Side Stripe Shrimp Terrine, a Tartlet of Dungeness Crab, Wakame Leek Crisp and Essence of Geoduck Clam paired with Roche Wines's 2021 Tradition Pinot Gris, from the Naramata Bench in B.C.'s Okanagan Valley. Chef Cruickshank will head to Ottawa in February 2024 to represent Vancouver in the national Canadian Culinary Championship.
New Michelin Star Rankings
Following the 2023 MICHELIN Star Awards, Vancouver has one new MICHELIN-Starred restaurant, five new Bib Gourmand and 12 new recommended restaurants. Okeya Kyujiro is the proud recipient of the star, bringing the cities total to nine restaurants. The five new Bib Gourmand recipients are Farmer's Apprentice, Karma Indian Bistro, Motonobu Udon, Seaport City Seafood and Sushi Hil. 77 restaurants total constitute the 2023 selection – which up from 60 restaurants in 2022. The 77 restaurants include 21 different types of delicious cuisine. More information regarding the 2023 guide can be found here.
Don't forget to check out last month's Vancouver Foodie Friday for local restaurants to add to your "must try" list. And check back in December for Foodie Friday! Be sure to tag @miss604 during your adventures or send us insta-worthy recommendations and fall festivals of your own!