Looking for a refresh on your go-to restaurants and activities? Look no further! We have curated a list of our current culinary favourites and notable limited edition menus, into one convenient spot for this month's Vancouver Foodie Friday feature. For October, we are fully embracing autumn:
Vancouver Foodie Friday – Fall Festivals, Pop-Ups, Galas and More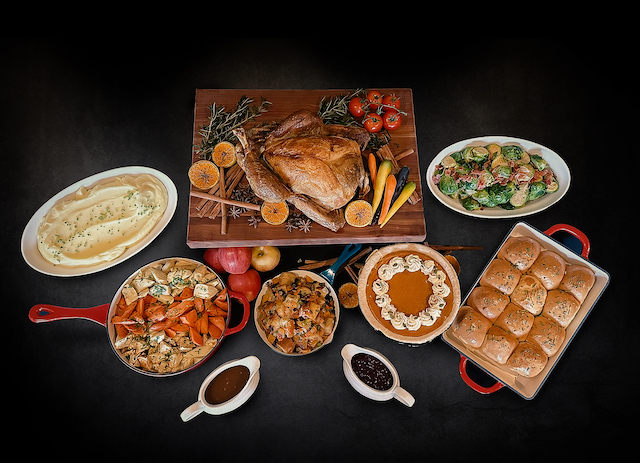 Ultimate Turkey Takeout at H Tasting Lounge Westin Bayshore
Where: H Tasting Lounge (1601 Bayshore Dr., Vancouver)
When: Orders must be placed no later than 12pm on Thursday, October 5. Pick-up must be completed on Sunday, October 8th, between 2:30pm and 6:00pm.
Details: Similar to past years, H Tasting Lounge is once again offering the complete Turkey Takeout autumn meal. It is conveniently packaged, with fully cooked side dishes ready for re-heating (instructions will be provided), a whole turkey with fresh butter and herbs ready to carve and serve, plus a cinnamon pumpkin pie for dessert. It can feed the whole family (8 to 10 guests) for $425 plus taxes. An à la carte option, perfect for smaller groups, is the Carvery To-Go Menu, with portioned meals starting at $55 per person plus taxes. Limited meals are available this season, reserve yours here!
Black Lagoon Halloween Pop-Up at Butcher & Bullock
Where: Butcher & Bullock (911 W Pender St., Vancouver)
When: October 4th – October 31st, 2023
Details: This Halloween season Black Lagoon, the award-winning Halloween pop-up experience from Kelsey Ramage and Erin Hayes, is bringing it's spooky cocktail pop-up to Vancouver's Butcher & Bullock. Hayes and Ramage created the Black Lagoon concept following a successful pop-up at New Orleans' The Dungeon. After the official October 2021 debut in Toronto, it has become an infamous Halloween celebration throughout the U.S. and Canada, and now worldwide. The creators felt Butcher & Bullock would be the perfect YVR location to fit the festive experience. Book your table here and follow along on the fun.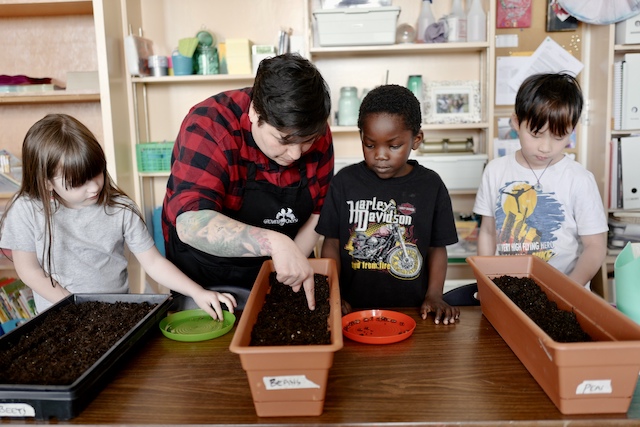 From Farms to Forks – A Gala for Growing Chefs
Where: A-OK Commissary in the Aritzia Head Office (611 Alexander St. #118, Vancouver)
When: October 1, 2023 from 5:30pm to 9:30pm
Details: Growing Chef's 14th annual From Farms to Forks fundraising gala will bring together local chefs and growers to celebrate the talent of Vancouver's local food and culinary communities. Hosted in the A-OK Commissary at the Aritzia Head Office, From Farms to Forks is a full kitchen party. Guests will have the opportunity to wander through the kitchens, connect with more than 15 of Vancouver's top chefs and learn and taste delicious fall dishes as they network.

Participating restaurants include: Burdock and Co., Aiyaohno Cafe, Folke, Bar Gobo, Organic Ocean, pilgrimme, Lumi Foods, Autostrada, The Acorn, Dosanko, Truffles Fine Foods and more. The celebration is in support of increasing accessibility to nourishing, culturally-relevant and educational food for BC children of all age groups. Tickets are now available for purchase.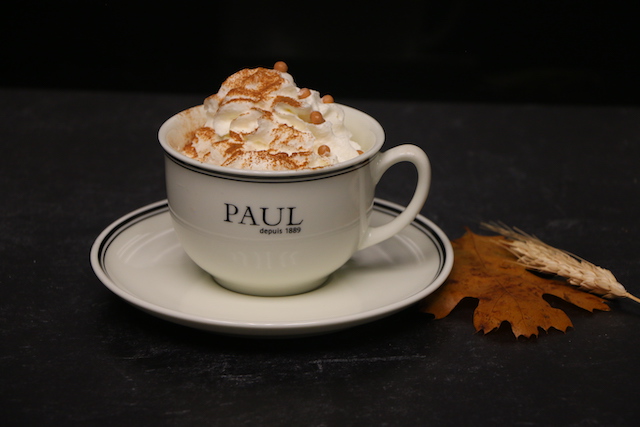 Vancouver Fall Food Fest 2023
Where: 30+ Participating Restaurants & Cafes Across Metro Vancouver
When: October 13th – November 12th, 2023
Details: Join like-minded foodies on the self-guided Vancouver Fall Food Fest to try exclusive seasonal treats and familiar comfort foods across Vancouver. Participants include BETA5 Chocolates, Archer, The Lunch Lady, Fiorino, Banh Mi Tres Bon, Juke Fried Chicken, Glenburn Soda Fountain and many others. The Fall Food Fest will also feature a series of Festival Missions and a Passport Activity. Attendees of all ages are encouraged to share their food adventures and collect stickers by purchasing a festival item (and a chance to win exciting prizes). Participation is free of charge, with the cost of dishes and drinks varying by location.
Nine Top Vancouver Chefs Battle for Glory at 2023 Canadian Culinary Championship Qualifier
Where: BC Place Stadium (777 Pacific Blvd, Vancouver)
When: October 18th, 2023
Details: The city's top chefs this fall are gathering together for the Canadian Culinary Championship (CCC) 2023 Vancouver qualifier event, hosted by Canada's Great Kitchen Party (KP). The event will showcase the best of Vancouver's culinary talent while fundraising for local and national charities (this year's proceeds will be donated to MusiCounts, SpiritNorth and Vancouver-based Fresh Roots) and celebrating Canadian excellence in food, beverages, sport and music. A top Vancouver chef will be chosen, then the champion will move on to the next round in Ottawa, February 2024. Doors are open for local guests to watch the excitement and reserve a table or ticket.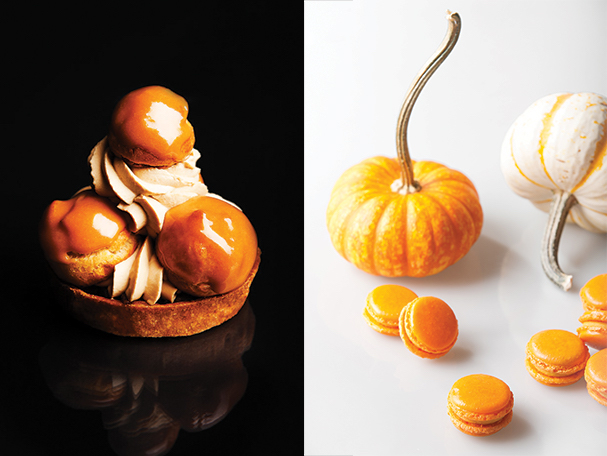 The Fall Collection at Mon Paris
Where: Mon Paris Pâtisserie. Visit the shop at 4396 Beresford St., Burnaby, for in person pickup.
When: The 2023 Fall Collection is available starting October 1st.
Details: Delight in the autumnal allure at Burnaby's Mon Paris Pâtisserie. Owner and Paris-trained pastry virtuoso, Elena Krasnova, invites you to savour the rich cozy flavours of the season with her limited-edition seasonal treats. Amidst the colourful leaves and crisp air, discover an array of decadent caramel and pumpkin desserts that will add warmth and a hint of spice to your fall day.

Caramelia, $8.50: A symphony of apple compote, velvety caramel Chantilly cream, caramelized apples, and a delicate choux tart, crowned with a caramel garnish.
Pumpkin Macarons, $2.50 each, $15 for a box of 6: Luscious caramel ganache sandwiched between two pumpkin pie spice meringue cookies—these petit treasures are a testament to the season's splendour.
Other Notable Events:
Michelin Guide Ceremony 2023

Selected chefs will be invited to the Fairmont Pacific Rim on October 5th to discover whether their restaurants have received a MICHELIN Star or another MICHELIN Guide distinction. Attendance is by invitation only but you'll want to hear this news!

Bowen Island Food Fest

Another seasonal celebration of delicious local foods, The Bowen Food Fest, is currently ongoing until October 22nd. There are events for all interests and ages; such as, an Island Farmer's Market, Alderwood Farm picnics and snacks, Barcelona Tapas & Wine Bar specialities (a Paella Sunday), homemade cider and much more. There is also an optional "BFF Passport" to guide your way between tastings.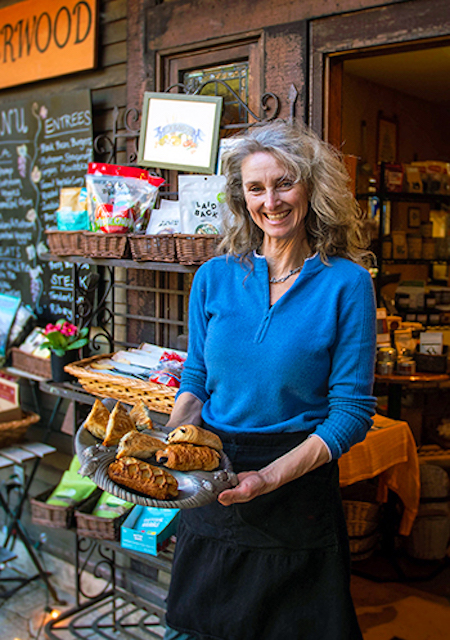 Don't forget to check out last month's Vancouver Foodie Friday for local restaurants to add to your "must try" list. And check back in November for Foodie Friday! Be sure to tag @miss604 during your adventures or send us insta-worthy recommendations and fall festivals of your own!