TransLink is celebrating 75 years of trolley bus service in Vancouver with new Mini-Trolley Compass Keychains and free vintage bus tours on August 16th. Since their first appearance in 1948, trolley buses have been providing vital zero-emission transit services to Vancouverites.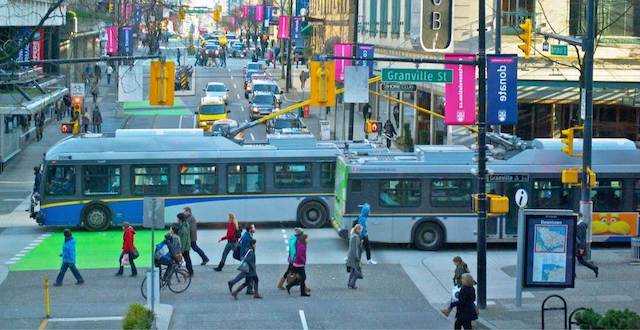 TransLink Celebrates 75 Years of Trolley Bus Service
Now, over 100,000 zero-emission transit trips are taken on trolley buses every weekday. By running trolley buses instead of conventional diesel buses, over 18,000 tonnes of greenhouse gas emissions are saved every year, leading to less pollution and cleaner air.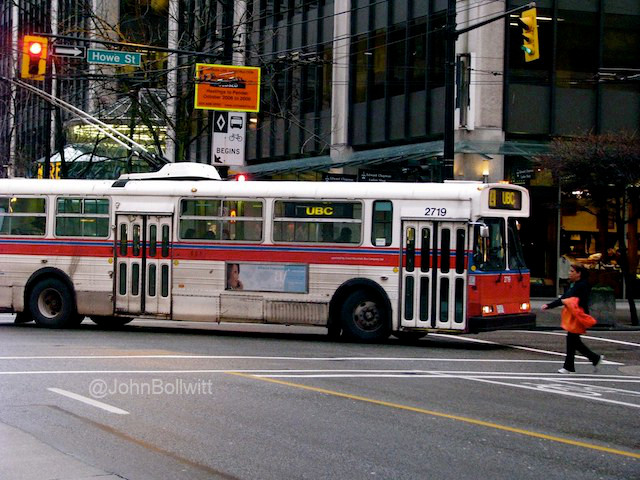 To celebrate this milestone, TransLink is releasing a new limited-edition Mini-Trolley Compass keychain, and free tours riding one of Vancouver's first trolley buses.
Mini-Trolley Compass Keychains
The new Compass product will be available August 16th, starting at 8:00am, at TransLink's Customer Service Centre. There will be 4,000 Adult Mini-Trolley keychains, and 1,000 Concession Mini-Trolley keychains available. Each works to tap at fare gates and on buses, just like a Compass Card. Customers will be limited to purchasing two Mini-Trolley keychains. Each bus can be loaded with your favorite Compass pass or stored value and the headlights light up when tapped on a reader. Each Compass Product can be paid for with a $6 refundable deposit.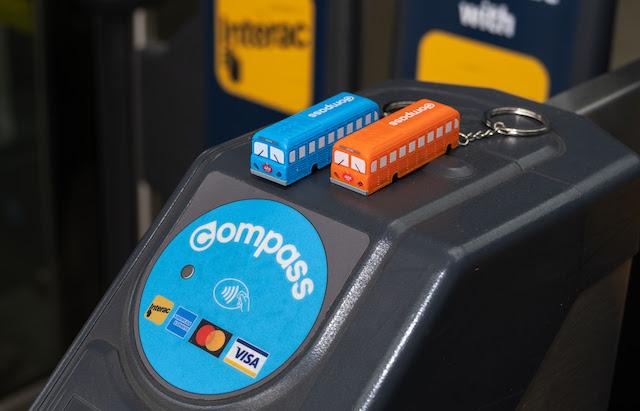 Trolley Bus Tours
Free rides on a historic brill trolley bus are available outside of Waterfront Station between 9:00am and 4:00pm on August 16th. Those interested should meet on the south side of Cordova Street, across from the entrance to Waterfront Station (601 W Cordova St. Vancouver). Tours will commence approximately every 20 minutes. Availability is limited and on a first come first served basis.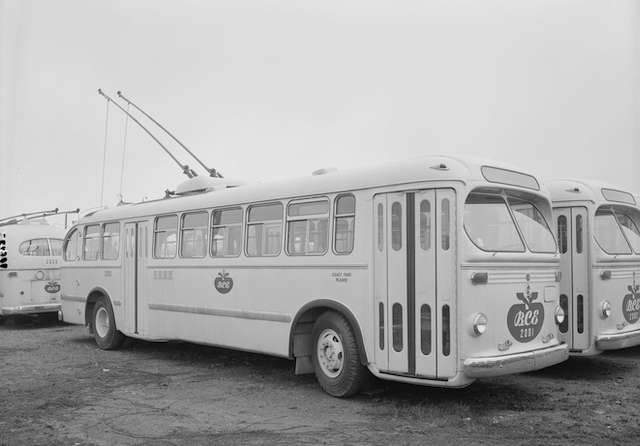 Trolley Bus History in Vancouver
Vancouver is the only city in Canada with trolley bus service! With 262 buses, TransLink has the second largest trolley bus fleet in Canada and the US.
Vancouver's first trolley bus went into service on August 16, 1948. It was operated by BC Electric Railway Company. The first trolley bus was a Canadian Brill T-44, which was built in Thunder Bay Ontario at the Canadian Car and Foundry bus manufacturing plant. These vehicles had a 140-horsepower motor and drew 550 volts of power from overhead wires.
The first trolley bus route was called the Fraser-Cambie. It started service at Queen Elizabeth Park, went over the Cambie Street Bridge, through Chinatown, and down to Marine Drive and Fraser Avenue. The last brill trolley bus was retired in August of 1976 after 28 years serving Vancouver streets. A total of 364 Brill Trolleys were in service over that period.
Related: TransLink DC Super Hero Compass Cards, Take Transit to These 5 Vancouver Area Beaches