TransLink is boosting bus service, hosting an interactive transit exhibit, and offering discounted admission on Fridays to support the PNE Fair running August 19 to September 4, 2023. The 016 PNE Special express bus has been added in addition to regular bus service and runs every 15 minutes to and from the PNE between 29th Avenue SkyTrain Station and Renfrew SkyTrain Station.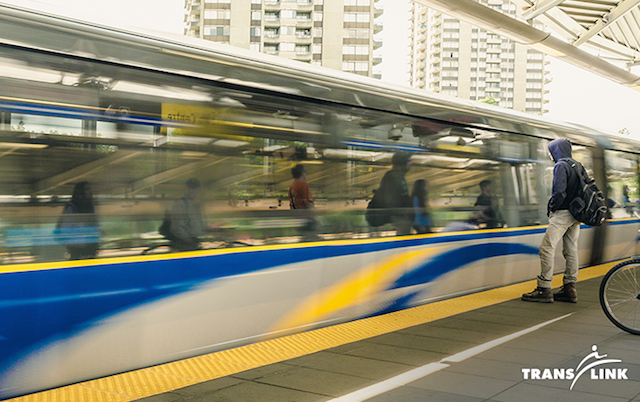 Taking Transit to the PNE, Special Offers, and More
From Renfrew Station to the PNE Fair and PlayLand
Find your way to the PNE Fair beginning at Renfrew Station. From the SkyTrain Station locate the Renfrew Station @ Bay 3 platform 3 (ID 51082). Wait for the 016 PNE Special express bus which runs every 15 minutes to and from the PNE starting 9:30am until midnight every day the fair is open. The bus ride is short 10 minutes and drops off (as well as picks up) outside the Pacific Coliseum. Disembark at NB Refrenew St @ E Pender St. From here, the PNE is less than a 5 minute walk.
PNE Sweepstakes Exhibit
TransLink's exhibit at the PNE this year will be spread out at three different locations by the PNE entrances, and includes:
TransLink's Sweepstakes Bus to easily register for the 'Tap in to Win' sweepstakes
The TransLink Pride Bus, featuring art from local artist Joe Average
A historic bus preserved by the Transit Museum Society
TransLink's Ride & Shine Engagement Bus
A Car Free Pledge Wall with a chance to win daily concert tickets
As part of the Ride & Shine Campaign, TransLink is partnering with the PNE for a special offer on Friday August 25 and September 1, 2023 where the first 5,000 customers to show their Compass Cards at the gate receive 2-for-1 admission to the fairgrounds.
Related: Take Transit to These 5 Vancouver Area Beaches, TransLink Celebrates 75 Years of Trolley Bus Service, Concerts at the PNE This Summer