Two new exhibitions launched at Science World this summer and you can enter to win a pack of tickets to check them out! Here's what's happening under the dome:
Summer Exhibitions at Science World
Where: Science World (1455 Quebec St, Vancouver)
Admission: Purchase tickets online in advance or in person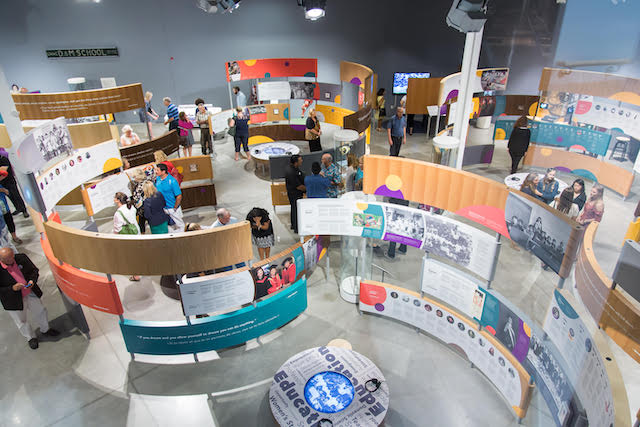 Trailblazing: Women in Canada since 1867 explores how women have transformed Canadian politics, work, and everyday life. The exhibition also examines work that still needs to be done in the 21st century with respect to women's rights, different experiences based on race, class and ethnicity, and the experiences of the "everyday" woman. Currently in Canada, there is no national women's history museum or long-term exhibition devoted to this topic.
Highlighted throughout the exhibition are Canadian women who have been "trailblazers" in bringing about social and political change. Visitors will learn about the accomplishments of hundreds of remarkable women. From Hide Hyodo Shimizu, a teacher who organized a school system in British Columbia's Japanese internment camps during the Second World War to Sheila Watt-Cloutier, a Nobel Peace Prize nominee in 2007 and Inuk who advocates for the environmental, cultural and human rights of Inuit of the Arctic. All their stories will inspire.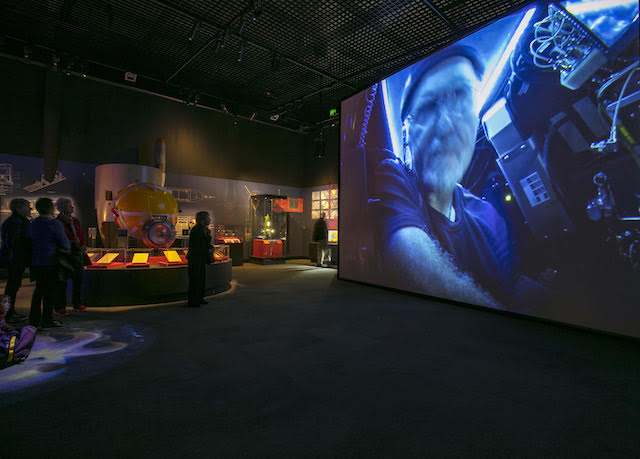 James Cameron – CHALLENGING THE DEEP explores film-maker James Cameron's extensive career as a deep-sea explorer and his many history-making expeditions. Developed by the Australian National Maritime Museum, this exhibition takes visitors to the depths of our oceans through the lens of Cameron's underwater cameras and his other incredible technological innovations that have enabled us to see the least known places on earth.
Cameron has led eight major deep-sea expeditions and many submersible dives, setting world firsts including the first solo dive to the Challenger Deep in the Mariana Trench, the first exploration of the interior of the wreck of RMS Titanic, and the first seafloor-to-surface live broadcast.
His expeditions, in collaboration with oceanographic and scientific institutions, have documented the shipwreck of RMS Titanic, explored deep ocean phenomena such as black smoker hydrothermal vents and discovered new species from the lowest point on earth. They have been chronicled in his documentaries and now, for the first time, in a major exhibition James Cameron – CHALLENGING THE DEEP. 
A few more things to check out at Science World this summer:
Twilight Tuesdays: Every Tuesday through the summer, Science World will be open to explore until 8:00pm. Not only that, admission is only $16.50 for adults and $13 for kids aged 3-12 after 5:00pm.
Gwenyth Chao's apodeme of a line: This new art feature considers "how lines can create space when they are given space to freely meander." In this ongoing project, Gwenyth finds existing holes in the architecture for the lines to latch on to rather than nailing the lines to the wall. You can find it in the first-floor atrium until October 30th.
From tie-dye t-shirts to bucket hats and fanny packs, the limited-run Expo 86 Summer Capsule combines nostalgic charm with vibrant 80s-inspired summer gear. Embrace the nostalgia and vibrant spirit of Expo 86 by visiting the Science World gift shop or online.
Win a Family Pack of Tickets
I have a family 4-pack of tickets to give away to Science World this season. Here's how you can enter to win:
Win a Family Pack of Tickets to Science World