There's a throwback gift guide from one of Vancouver's beloved attractions that will have you craving treat from the McBarge with Expo Ernie. Expo 86 merchandise is now available at Science World just in time for the holiday season.
Expo 86 Merchandise at Science World
Science World was built for the world's fair, originally meant to just be a temporary structure and named the Expo Centre. 36 years later, Science World is celebrating its past while ushering in its future with an exclusively-designed line of iconic merchandise, recognizing the role this event played in Science World as we know it today.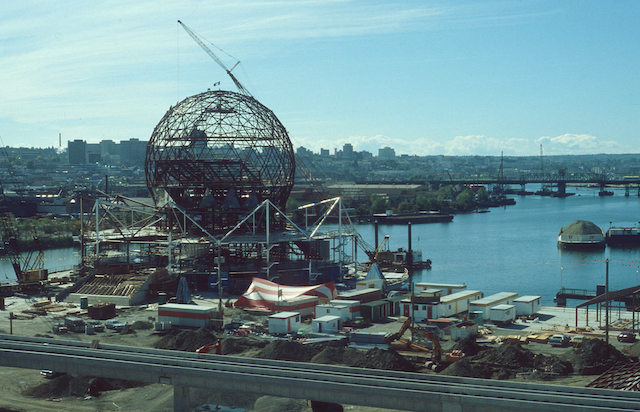 Related: 15 Nostalgic Photos of Expo 86
This series of Expo 86 themed and branded items, feature the nostalgic Expo 86 logo, branding and, of course Expo Ernie. The family of marks are owned by the Government of the Province of British Columbia and are used by Science World under license. Funds raised by the sale of this exclusively-designed, limited Expo 86 merchandise will support essential programming for the non-profit and its mission to expand STEAM (science, technology, engineering, arts and design, and math) learning.
The full lineup of gifting ready swag includes:
Expo 86 Tee and Expo Ernie Tee for $34.99
Expo Ernie Sweatshirt for $69.99
Expo 86 Bomber Jacket for $89.99
Expo 86 Baseball Cap for $34.99
Expo 86 Tote Bag for $24.99
Expo 86 Poster for $24.99
Expo 86 Mug for $16.99
Pins (Expo 86 and Expo Ernie) for $7.99
Stickers (Expo 86 Logo Sticker, Expo 86 Classic Sticker Expo Ernie) for $3.99
Science World was recently bolstered by a much-needed $10-million infrastructure investment in federal funding through the Pacific Economic Development Canada (PacifiCan) Tourism Relief Fund but much more is needed. Funds from the campaign will help further essential education, like Science World's globally-lauded STEAM initiative and community programming, across BC.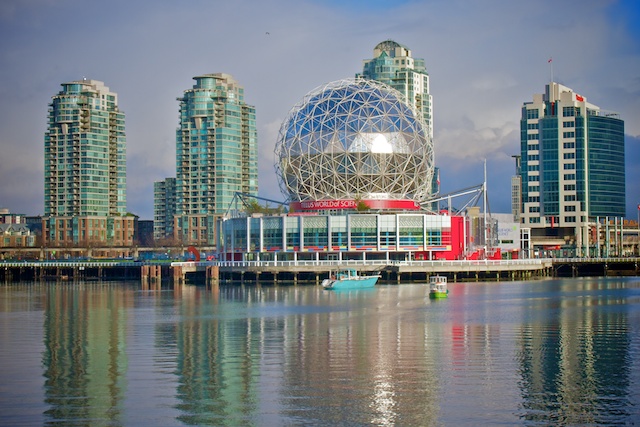 "Expo 86 was Vancouver's first world-class event, inviting 22 million visitors from all over the world to Vancouver in a 5 month span, and the Expo Centre was at the centre of it," says Nancy Roper, Vice President, Development at Science World. "By connecting Vancouver's history with its future, we hope that the Expo 86 series both fundraises and educates about the crucial role that this event played in defining Vancouver as a world-class city, and in establishing Science World as a leading incubator of science innovation and education serving millions across BC every year."
The collection is available online to shop now. Tag your photos with #Expo86 and Science World when you post on social media to share in the nostalgia.