The Vancouver Art Gallery presents: Fashion Fictions, an ambitious exhibition exploring experimental design practices that exist at the intersection of fashion and other modes of cultural production. Featuring more than 50 designers, the exhibition explores the influence of research-based, materially driven practices on the global fashion scene, while acknowledging the proliferation of creative practices that challenge the aesthetic, material and technological conventions of fashion.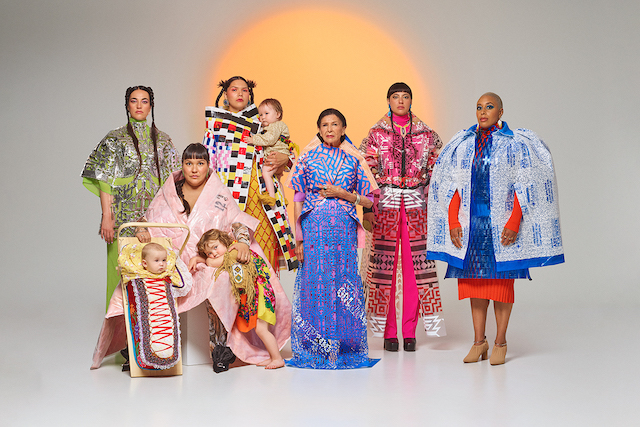 Fashion Fictions at The Vancouver Art Gallery
When: May 27 – October 29, 2023
Where: Vancouver Art Gallery, 750 Hornby St, Vancouver
Admission: Tickets available for purchase online.
The exhibition is divided into three thematic sections: Material Futures, which explores the relationship between technological and scientific innovations in material research to create fabrics. Aesthetic Prophesies, which highlights the fusion of cultural traditions with speculative creations and designers that push the boundaries of wearability with extreme fashion. And Responsible Visions, which explores the importance of sustainable discourse in fashion culture, with designers incorporating adaptive reuse, upcycling and digital design into their explorations.
Fashion Fictions is more than mannequins and dresses, it's an exploration of creativity drawing on cultural traditions, science fiction, technology and an interest in the natural world and sustainability.
The curatorial approach favours the unexpected: established and celebrated brands are juxtaposed with emerging designers. Contributing curator, Amber-Dawn Bear Robe, selected work by several Indigenous designers and artists addressing social and environmental issues through designs.
The exhibition will be accompanied by a magazine-style publication released this summer and available online and in the Gallery Store. It will be activated through collaborations and special programs, including a creative research laboratory pop-up. This multipurpose lab, conceived and programmed by Material Matters from Emily Carr University of Art + Design, will function as a workshop, studio space and classroom showcasing current faculty and student work in process and will also serve as the site for programs, talks and design charrettes.
Fashion Fictions is a must-see for anyone interested in the future of fashion, design and cultural production!