Through the generous support of a new partnership with BMO, the Vancouver Art Gallery will be offering free admission to the public on the first Friday of every month, from 4:00pm to 8:00pm.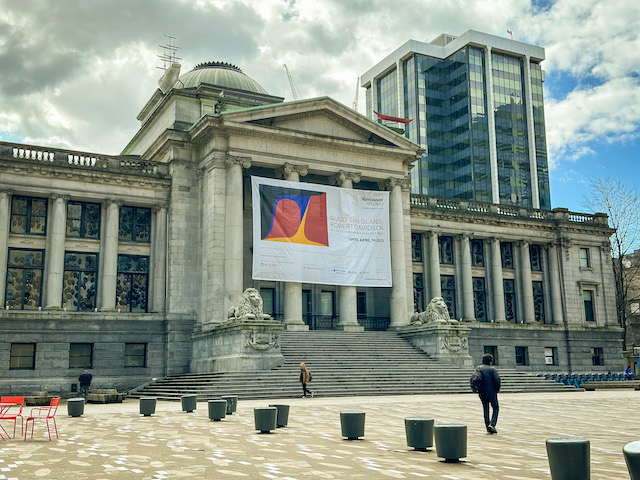 Vancouver Art Gallery Free First Friday Nights
These Free First Friday Nights, presented by BMO, will launch on May 5, 2023. These nights will provide visitors with increased access to the Gallery, opening and expanding the world of art to a broader audience, including those who may otherwise not be able to afford the cost of admission.
In addition to this annual sponsorship, BMO is supporting the new Vancouver Art Gallery building project for $1.5 million. This support exemplifies BMO's commitment to the creation of a thriving arts and culture environment for all British Columbians to enjoy for generations to come.
Related: The Vancouver Art Gallery Announces New Operating Hours and Monthly Pass, Gallery Exhibits in Vancouver This Spring
Through this initiative, the Gallery will join several other global cultural institutions that also offer free admission on Friday nights. Friday was a natural choice for the Gallery as it typically yields the most traffic, making it the most convenient day for the public to access for free.
The Free First Friday Nights program will enable the Gallery to continue to play an active role in improving accessibility and fostering creative thinking and problem-solving for all ages and backgrounds. This intention is guided by one of the Gallery's four pathways, to foster community and learning by expanding public access to art.
"We are beyond excited to be able to offer the Free First Friday Nights program in partnership with BMO" said Broek Bosma, Chief Advancement Officer of the Vancouver Art Gallery. "In recognition of the important role of art and culture in all our lives, the Gallery is proud to embrace opportunities that increase access to art in partnership with community-focused organizations like BMO."
In addition to the Free First Friday Night offerings, the Gallery will also be creating additional public programming and educational tours for visitors to enjoy free of charge. Among these initiatives is the Gallery's newly established Public Partnership Program, which enables members of more than 15 participating organizations to visit the Gallery for free as often as they wish.
Daily complimentary Gallery admission is already offered for free to youth ages 18 and younger, and the Free First Friday Nights program further extends the Gallery's mission to enhance access to exhibitions, public programming and events for everyone.
You can also become a Member for $5 per month (plus a $29 activation fee) with the gallery's new Monthly Access Pass and enjoy full access to the Gallery year-round.