There's always a kind gesture behind a gift but imagine if the gift you give this holiday season could spread even more kindness your community? We have curated a comprehensive list of Gifts that Give Back in Greater Vancouver:
Gifts That Give Back in Greater Vancouver
Gift: Holiday Confection Box ($38)
Purchase From: East Van Roasters (319 Carrall St, Vancouver)
Cause: East Van Roasters is a social enterprise of Atira Women's Art Society so shoppers can feel good knowing their purchases are providing meaningful employment to women living in the Downtown Eastside who are facing challenges and barriers in their lives. Shop their collection of chocolates, treats, and roasted coffee.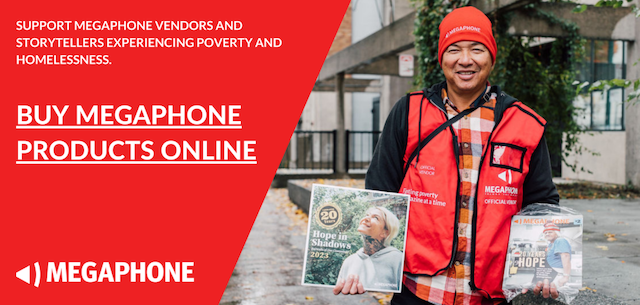 Gift: 2023 Hope in Shadows Calendar (suggested $20 donation)
Purchase From: Your local Megaphone vendor (find them on the app)
Cause: Hope in Shadows is a photography project that shares the stories of homeless and low-income people through their own lens, and in its 17-year history, it has put more than one million dollars directly into the pockets of people experiencing poverty in BC. Hope in Shadows is a project of Megaphone magazine, a non-profit that offers meaningful work to people experiencing poverty and homelessness.
Related: Holiday Toy Drives Around Vancouver 2022
Gift: Sunbird Scarf by Melissa Groo, inspired by nature ($77)
Purchase From: InFocus Canada
Cause: 10% of the sale price of each of Melissa's 'Sunbird' scarves is donated to the Janet L. Swanson Wildlife Hospital. Each scarf is produced from a custom milled fabric made from 100% recycled plastic and diverts 3 bottles from the waste stream. Only 200 scarves have been produced in this print as part of a First Edition. All scarves are sustainably produced and are developed and manufactured (locally in Squamish) employing the highest ethical production standards.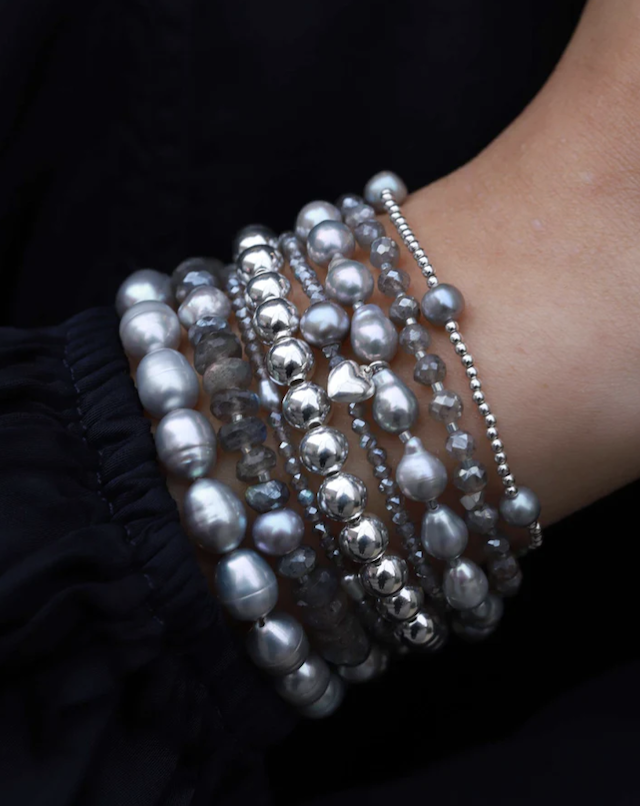 Gift: Blue Ruby x Cause We Care Bracelets ($35 to $125)
Purchase From: Blue Ruby stores, Hill's of Kerrisdale, Hills Dry Goods Kitsilano, Hill's Dry Goods South Granville, Hill's Dry Goods Park Royal South, Hill's Dry Goods – West 4th
Cause: 100% of the proceeds from these beautiful bracelets go towards Cause We Care Foundation's programs and initiatives in support of single mothers and their children in need in the Greater Vancouver area. These funds also support the ongoing needs of the families living at YWCA Cause We Care House in Vancouver. Since the program's inception 9 years ago in 2013, Blue Ruby has successfully donated nearly one million dollars to Cause We Care's initiatives.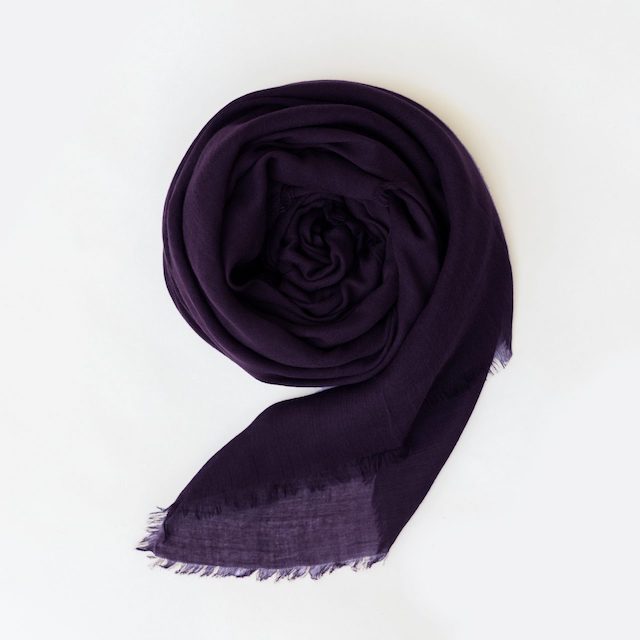 Gift: Scarves 4 Water ($49 to $89, bandana available for $39)
Purchase From: Obakki online or Gastown (#400-341 Water St, Vancouver)
Cause: The Obakki Foundation directly impacts the women of the Bidi Bidi refugee settlement in Uganda, with 100% of the proceeds going towards building a better future for the community. In addition to individual donations, they generate revenue through the sale of a thoughtfully curated collection of apparel and homewares. The Scarves 4 Water program assigns one scarf colour per community and, when Obakki sells 500 of them, they drill a well that brings clean water to thousands of people.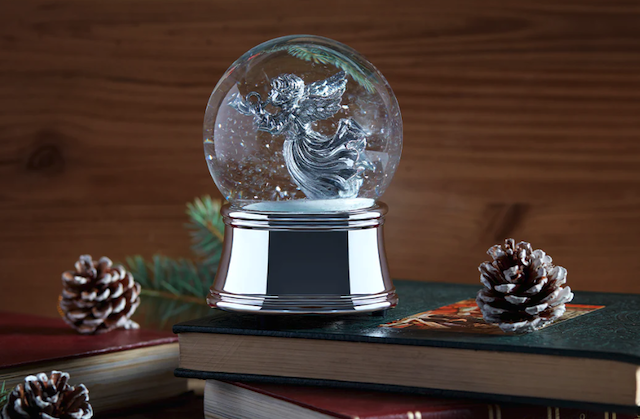 Gift: Angel Wish Snow Globe ($39)
Purchase From: Shop for Wishes, dedicated Bowring e-store for a cause
Cause: Make-A-Wish Foundation has a series of e-stores where all products purchased will help make wishes come true for a child with critical illness.
Gift: The Gift of Glow vegan holiday skincare set ($90)
Purchase From: HBC in Vancouver or Three Ships online
Cause: A portion of every sale of this sustainably sourced, cruelty-free skincare set is donated back to the Make-A-Wish Foundation, which seeks to fulfill the dreams of terminally ill children between 2 and 18 years old. Three Ships' goal is to grant 100 wishes to 100 kids by donating a portion of every sale to Make-A-Wish.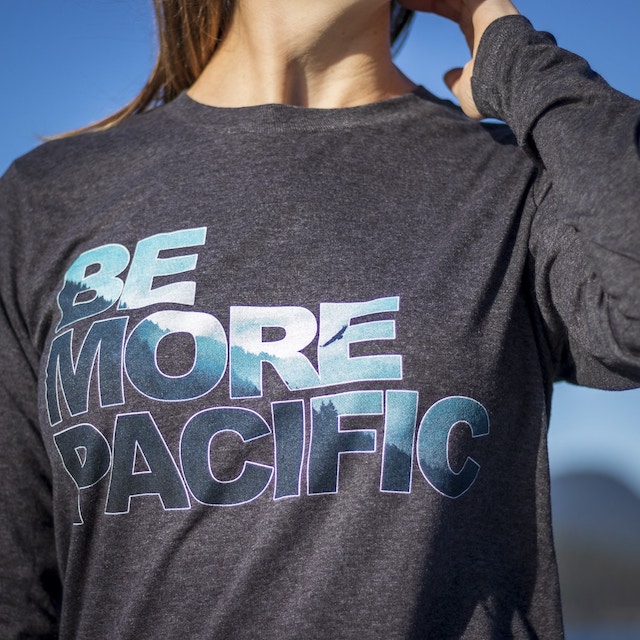 Gift: "Be More Pacific" sweatshirts ($34.95 with $1 going to Take a Hike)
Purchase From: Outdoor Vancouver
Cause:Take a Hike Foundation engages youth in intensive and continuous clinical counselling, adventure, and community, Public School Districts engage youth in high quality education, and together they empower vulnerable youth to change the trajectory of their lives.
Symbolic, Nature-Focused Gift
Gift: Adopt-a-heron's nest, Adopt-an-Acre, Adopt-a-Class ($54 to $3,000)
Purchase From: Stanley Park Ecology Society
Cause: Adopters join a twenty-five year tradition of collaborative research, innovation and ecological advice with the Stanley Park Ecology Society. Every adoption helps preserve Stanley Park as a location for recreational, aesthetic and educational activities, now and for future generations.
If you have any to add, feel free to leave a note in the comments or submit it here.
Follow Miss604Holidays this season for the latest arts and culture activities, attraction and event news »