You can make a difference in a young person's life this season at one of these conveniently located toy drives around Vancouver. Monetary donations and gifts of new, unwrapped toys are accepted, and I have included some wish list items below: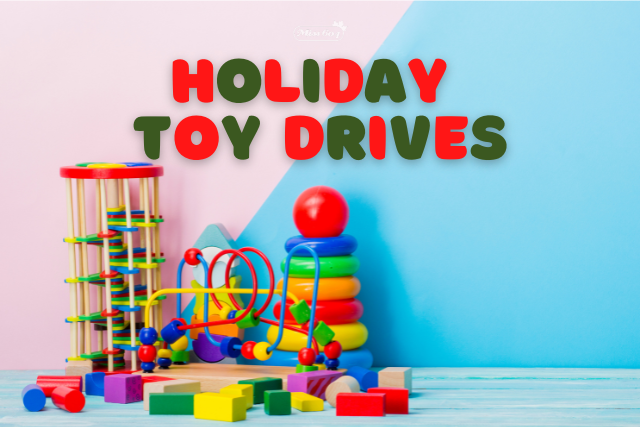 Holiday Toy Drives Around Vancouver
Metropolis at Metrotown Toy Drive
Date: December 2 to December 4 11:00am to 7:00pm daily
Location: Grand Court Lower Level next to Uniqlo, Metropolis at Metrotown
Details: Accepting donations of new, unwrapped toys and gifts for children and youth. In collaboration with Burnaby Firefighters Charitable Society, with toys donated to Burnaby Christmas Bureau. 
Toy Mountain at Guildford
Date: November 30 to December 2 6:00am to 9:00pm (7:00pm Friday)
Location: Centre Court at Guildford Town Centre (10355 152 St, Surrey)
Details: Accepting new unwrapped toys at and accepting cash donations online, in support of the Lower Mainland Christmas Bureau. For all the early risers who make a donation on site between 6:00am and 9:00am on December 1 and December 2 , Triple O's will treat you to a complimentary breakfast to go. 
Family Services North Shore Toy Drive
Date: Saturday, December 4, 2022 from 12:00pm to 4:00pm
Location: Park Shore BMW (835 Automall Dr, North Vancouver)
Details: Drop off new unwrapped gifts for children and teenagers in need. The Northshore Auto Mall has generously pledged to match all Toy Drive Donations made, up to $10,000. Toy Drive donations will go directly toward purchasing toys and gifts for children and teens, to ensure vulnerable North Shore families are able share in the joy of the holidays with presents under the tree.
Surrey Christmas Bureau Toy Depot
Date: Monday to Friday 9:00am to 5:00pm
Location: 10355 King George Blvd., the former Safeway.
Details: If you can't make it to the Toy Depot, you can drop off new unwrapped toys to any Surrey Fire Hall from November 15 through to December 20, 2022. Financial donations are also needed year round to support the Hamper program. Volunteer positions are available as well.
Richmond Christmas Fund
Date: Monday to Friday 9:00am to 5:00pm
Location: Richmond Cares, Richmond Gives (190 – 7000 Minoru Blvd, Richmond)
Details: Please be advised that, due to allergies, they are no longer accepting donations of stuffed animals. We encourage you to give books instead of bears and toys instead of teddies. While we're extremely grateful for all toy donations, there are several items we anticipate being particularly popular this holiday season. As such, these are the items we need the most. You can find them below, on our 2022 Toy Wish List.
Wish List Items
The Richmond Christmas Fund and Surrey Christmas Bureau put together their toy wish lists and it's a great roadmap for your holiday giving. They figure that these items will be very popular so they'd love to receive many so they can have enough supply:
For babies, toddlers, and preschoolers:

Diapers, blankets, educational toys, musical toys, activity books, learning books, Peppa Pig, Paw Patrol, Disney toys

For elementary school, tweens:

Action figures, LEGO, Playmobil, sports equipment, craft kits, STEM toys, pretend play items (workshop, kitchen, tools, etc), tickets to kid-friendly attractions, DIY kits, board games, outdoor toys
Teens: Selfie sticks, hair appliances, chargers, ear buds, board games, teen-appropriate gift cards ($25 increments)
If you know of any more toy drives please feel free to leave a comment or contact Miss604 to be included.
Follow Miss604Holidays this season for the latest arts and culture activities, attraction and event news »