From parking lot to park, to coffee spot! The new 0.8-acre park in Downtown Vancouver at the intersection of Smithe and Richards streets is about to get Kafka's in the Park.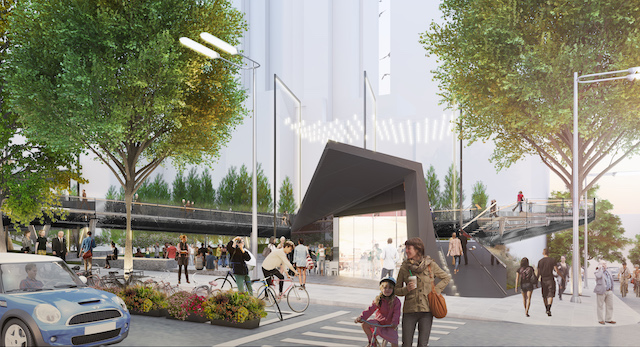 Kafka's in the Park at Smithe and Richards
Known for cultivating neighbourhood gathering places, Kafka's Coffee Roasting is opening their new downtown café through a dynamic partnership with the Vancouver Park Board and the Downtown Vancouver Business Improvement Association ("DVBIA").
Located at the corner of Smithe and Richards, the new café will serve as a welcoming, engaging community space for over 10,000 residents and 17,000 employees who live and work within a five-minute walk of the new park, set to open this spring.
Kafka's in the Park will anchor the park's southwest entrance, welcoming visitors to this lively new corner of the downtown core. The café aims to seamlessly blend into the park space with a dramatic folding window wall that opens up to the plaza area in warmer weather, allowing seating to flow outdoors. Visitors and neighbours will be able to enjoy quality locally roasted fairly-traded and fresh-crop coffees, tasty house-made sandwiches and pastries, and Kafka's own fresh house-baked sourdough bread, along with soft-serve ice cream available only at the park.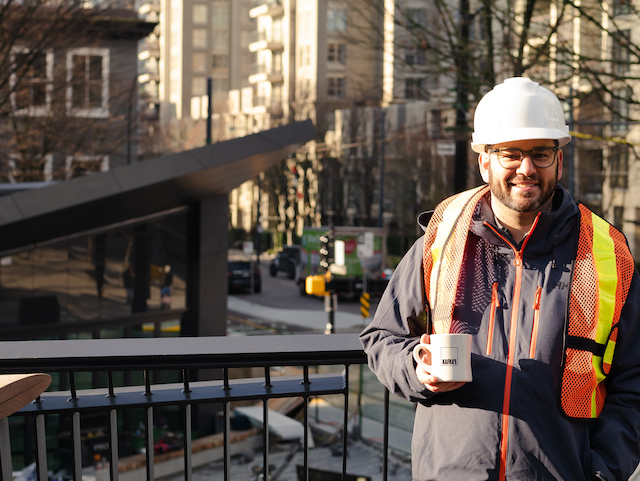 The park will have a children's playground, dynamic walkways and seating areas, lush landscaping and innovative urban architecture. Designed by Scott Cohen in collaboration with the project's architectural firm, Dialog, the new space will have eye-catching high-contrast graphics and rainbow-tinted lucite mobiles casting coloured light across downtown Vancouver's urban backdrop. Custom-crafted banquette seating and tubular Marcel Breuer chrome furniture provide functional style while volcanic grey floors, finely crafted local Douglas Fir carpentry, and natural plants round out the aesthetic.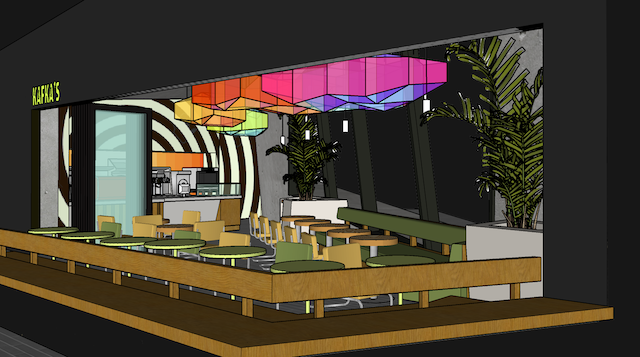 As a result of both the DVBIA's desire to strengthen the connection between people and the places they share, and Kafka's established support of local artists, the Park Board will be engaging the DVBIA and Kafka's to partner on future park-programming activities.