SPUD.ca and Vancouver Coastal Health's  Healthiest Babies Possible are fundraising for vulnerable mothers and their infants in Vancouver and Richmond. On spud.ca, locals can toward donate diapers, food, wipes and other necessities these local moms and their babies need to get the very best start to their new life together.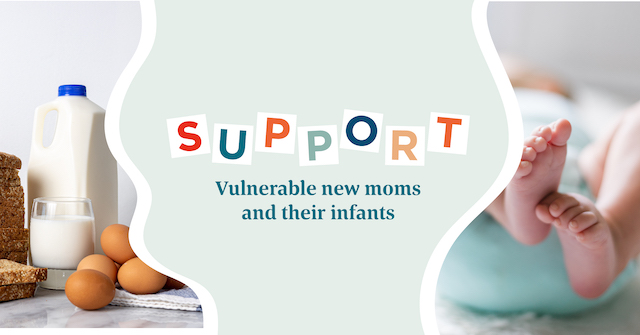 Healthiest Babies Possible Fundraiser
Coming together with vendors such as Caboo who are donating baby wipes (and matching customer donations up to $500), SPUD has also connected Healthiest Babies Possible with bigger names such as Jennifer Garner's, Once Upon a Farm and Kristin Bell & Dax Shepard's Hello Bello, with each brand giving 250 products each to the fundraiser. 
"At Once Upon a Farm, we believe that when kids have access to nutritious food they're better prepared for a lifetime of health and happiness. We support the Healthiest Babies Project with our product donation – and believe in their efforts in helping vulnerable moms and babies in BC."

– Once Upon a Farm
Healthiest Babies Possible ("HBP") provides nutrition counselling, health education, food access and social support to pregnant women facing challenging life circumstances in Vancouver and Richmond.  The HBP staff includes dietitians, public health nurses and support workers fluent in a variety of different languages.
To date, the fundraiser has raised over $3,500 with just one day left! Customers can simply add items to their SPUD cart to contribute to the cause.
Free Workshop to Support Families on a Budget
In times of rising food costs and supply chain issues, SPUD and Healthiest Babies Possible of  VCH are also supporting families through a free cooking class and workshop for tasty kids meals for families on a budget online today (March 31st).
Related: Prevent Food Waste at Home & a SPUD.ca Giveaway, Fuel Up School Lunch Program Fights Food Insecurity