Megaphone Magazine invites you to honour the writers published in the 2021 edition of Voices of the Street in a digital event on May 31st. This annual literary anthology provides a platform to amplify the voices of writers facing poverty, homelessness, substance use and mental or physical illness.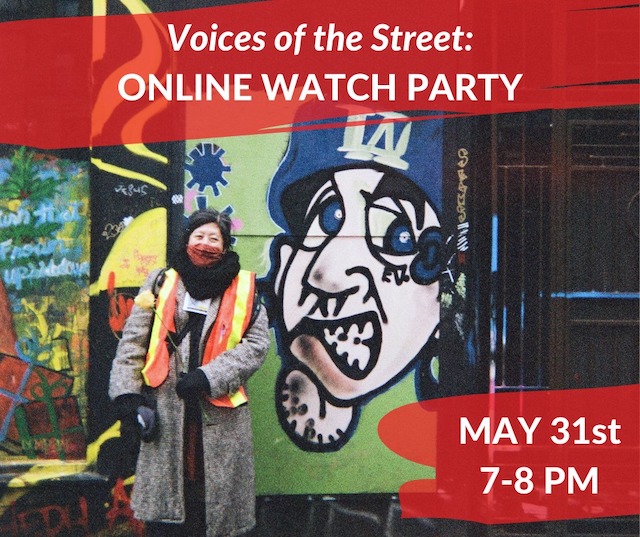 Voices of the Street Online Launch Party
When: Monday, May 31, 2021 7:00pm to 8:30pm
Where: Online
Tickets: Suggested $10 donation, available now. All proceeds made from ticket sales will go directly to low-income writers and readers in the evening's event.
The theme of the 2021 Voices of the Street — inspired by a difficult year with COVID-19 — is INSIDE We Are All The Same. Writers looked deep within themselves and their community, coming up to the surface with some beautiful, moving and powerful pieces that offer insight into their lives.
During the event, live MCs host the show as they present five writers reading their pieces and an interview with one of the community photographers whose photos were featured in the publication.
As the Zoom fatigue is getting real, organizers have created an event that will allow guests to engage at their own pace, here's what you can expect:
From 6:45pm to 7:00pm you are welcome to come early to mingle with vendors, staff and readers.
At 7:00pm the program will start and everyone will be muted. You are not required to be seen or heard; just your eyes, ears and heart are needed to participate as we listen to the fabulous MC's lead us through the powerful performances of our readers.
There will be a comment bar where you can send love to the readers as the event unfolds… AND enter a raffle draw for an awesome prize.
When the program ends at 8:00pm, there will be a time to unmute and mingle again (if you wish) and congratulate the readers on their performances.
At the end of the watch party, Megaphone will also be launching the Voices of the Street interactive map, which complements the Voices of the Street publication. Users can continue watching readings from other writers in the anthology on their own time, as well as go back to the five readers from the watch party to see them again.
More about Voices of the Street: Voices of the Street is Megaphone's annual literary anthology that champions writers with lived experience of poverty, homelessness, incarceration, substance use and/or mental and physical illness. New this year, the anthology features the work of three community photographers to complement the writers' poetry and prose. You can purchase the beautiful, full-colour copy from a vendor near you.