Celebrating the Lunar New Year and ringing in the Year of the Ox, the Coastal Lunar Lanterns display in Downtown Vancouver will feature the works of artist Susan Point and her family of artists starting February 11th.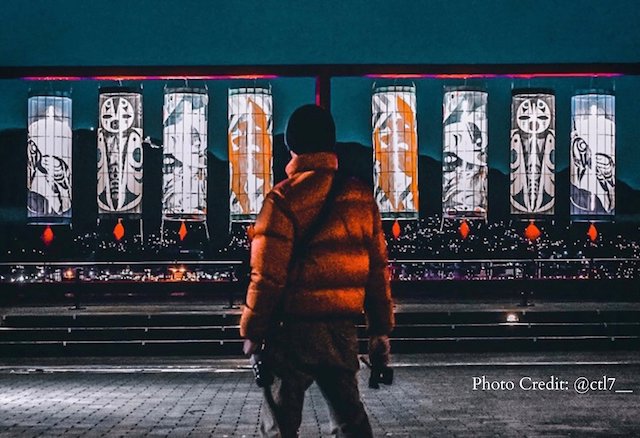 Coastal Lunar Lanterns in Downtown Vancouver
"Susan Point is a descendant of the Musqueam, Coast Salish peoples; she is Edna Grant and Anthony Point's daughter. Susan inherited the beliefs of her culture and ancestral traditions from her mother Edna – who learned from her mother, Mary Charlie-Grant. Susan's distinct style has inspired a movement in Coast Salish art. She draws creativity from her ancestors' stories and forged the use of non-traditional materials and techniques, therefore inspiring a whole new generation of artists."

The Lantern City on Facebook
The Lantern City – Family Ties will be installed at Jack Poole Plaza, and The Lantern City – We Are A Family will be at šxʷƛ̓ənəq Xwtl'e7énḵ Square.
The displays will be up from February 11 to 23, 2021. Special AR technology brings these art pieces to life, along with an immersive light show to brighten the long winter nights.
"These lanterns on display are side by side, just like we are as a family. Family, that's a strong word," Point told The Lantern City. "Family for us means the ones who will be beside us no matter what happens. We support each other and inspire each other at home and while working together or apart."
Coastal Lunar Lanterns (formerly with LunarFest, now The Lantern City) will feature the art of Susan Point, Kelly Cannell, Thomas Cannell, Summer Cannell, and more. Additional details will be available online in the coming weeks along with more LunarFest Vancouver programming.
Related: Susan Point at Surrey Art Gallery: Free Artist Talk