Provincial Health Orders have been extended in BC, which include restrictions on social gatherings, however drive through Christmas events are allowed to go ahead. With your household, you can drive-in, by or through these pop-up attractions this season: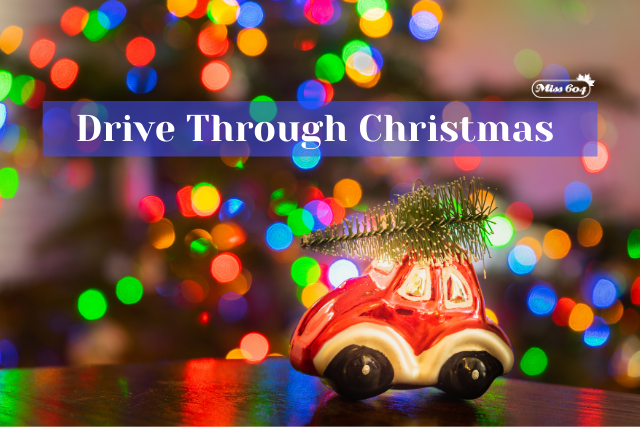 Drive Through Christmas in Vancouver
Know of more? Send in your drive through event info here.
PNE WinterLights
When: Extended until January 3, 2021. Additional dates go on sale at 10:00am, Wednesday, December 16. Limited additional tickets to other dates will be released as well.
Where: PNE Gate 9 – east of Playland, off Bridgeway Street
Tickets: Available online now
About: Buckle up for this safe, holiday experience that you can enjoy with your family from the warmth of your car along a two-kilometre route. You will be transported through nine enchanted lands filled with glowing lights in your mission to discover Santa, with special characters and festive performers to help you along your way.
Maan Farms The Grinchmas Drive-Thru
When: December 18-20, 2020
Where: Maan Farms (790 McKenzie Rd, Abbotsford)
Tickets: $11/person book online now
About: Feel safe bringing your loved ones to indulge in some festive food and fun with The Grinch from the comfort of your vehicle. Drive up with the whole family and enjoy either a Chocolate Berry Crepe or Grinch Ice-Cream and add-on gifts. The Grinch and his helpers will bring you your Breakfast in a safe way. Visitors must remain in their vehicle at all times.
Granville Island Festive Lights
When: Until January 3, 2021
Where: Granville Island
Tickets: None needed
About: Enter on Anderson Street under the iconic Granville Island neon sign. Keep to the right to take in the lights. To your left is the canopy of lights connecting Cartwright Street to Railspur Alley along a pedestrian alleyway. Continue to follow the road to the right and on to the east end of the "Island" – keep your eyes to the right for a new shopping area strung with festoon lighting. Performance Works Theatre is all aglow and the trees in Ron Basford Park are hung with musical notes. Follow the road as it curves past the Granville Island Hotel, and look up to the vintage yellow crane strung with lights. Follow the road for all of these sights and more.
Home Christmas Lights
Check out this interactive map of homes around the Lower Mainland that are inviting visitors to drive by to look at their light displays.
When I was young we love piling into the car and going to look at all the Christmas lights in New Westminster's heritage neighbourhood near Queen's Park. Afterwards we'd get White Spot car-hop hot chocolate and snacks. While we can't have big events and gatherings, there is some solace in reliving these memories on four wheels.
Thanks to Honda Canada for powering some of my local adventures and errands this year. Special shout out to the Honda CR-V, my favourite of the fleet (I know, we shouldn't have favourites), with its comfort, pick-up, tech trimmings, all the driver-assist Honda features we love. Perfect for our family of two plus luggage, snowboards, groceries, Ikea hauls and more.
Related: Christmas Activities in Vancouver: What's Open, Cancelled for 2020, Holiday Theatre in Vancouver for 2020