Even though it will look different this year, I'm happy to report there is a lineup of holiday theatre in Vancouver for 2020.
Holiday Theatre in Vancouver
My absolute favourite Vancouver date night is dinner followed by a Christmas show. Bundled up in the cool, crisp air, the twinkle of the marquee, the warmth of the lobby, curtains up, lights aglow and talented, moving performances on stage. I'll be swapping Granville Island for my living room, and intermission in the lobby for a drink refill in my kitchen, but the talent and entertainment will be right there on my screen at home: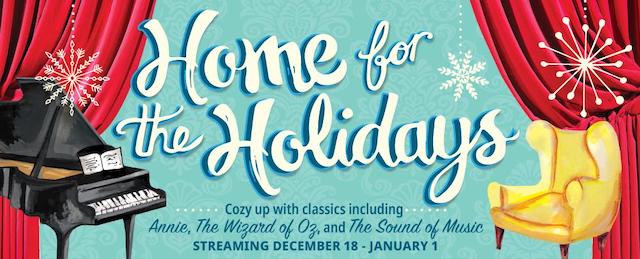 Gateway Theatre: Home for the Holidays
Home for the Holidays transforms the theatre's traditional year-end extravaganza into an intimate online tour through some of Gateway's most successful and beloved musical theatre productions, transporting the viewer right into the homes of the artists themselves. It all begins with Lauren Bowler's masterful take on "Wouldn't it Be Loverly"—revived from Gateway's 2007 production of My Fair Lady. From there, director Barbara Tomasic has assembled a who's who of Gateway alumni including Tom Pickett, Meghan Gardiner, David Adams, Chelsea Rose, Scotia Browner and many more, reprising timeless favourites from Fiddler on the Roof, The Sound of Music, Annie, The Music Man, The Wizard of Oz, and—naturally—knockout Gateway classic Joseph and the Technicolour Dreamcoat.
During intermission, Home for the Holidays even pauses to present its Jingle Bell (Scotch on the) Rocks recipe for the adults and a Holiday Hot Chocolate for the kids. Comic asides, behind-the-scenes visits and so much more come to the variety show-style program.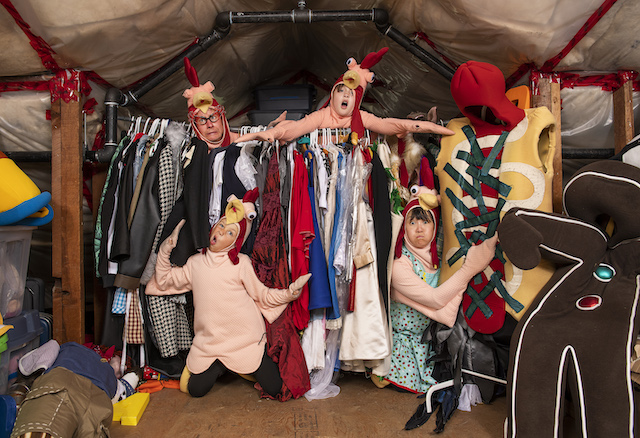 The Cultch: Panto Come Home
In 2020's Panto Come Home! Theatre Replacement's Artistic Directors James Long and Maiko Yamamoto sneak into the York to find very sad pyjama clad Veda Hille parked at her piano. Seems she's moved into the theatre and has been spending her days trying to relive Panto memories of old. In an attempt to cheer her up they call up a bunch of their Panto friends to sing and dance the greatest East Van Panto hits. Things go sideways fast when the Phanto of the Panto swoops in. He's been watching these things ever since Jack and the Beanstalk opened the York 8 years ago and has a few choice ideas of his own. Physically-distanced antics ensue! Dig into the East Van Panto vault and enjoy the best of the last seven years remixed into a brand new holiday extravaganza.
Studio 58's Theatre: The Play
Studio 58's 55th season continues with the world premiere of Theatre: The Play, a comedic love letter to the art form, written and directed by Ryan Beil and Mark Chavez. The Nearlake Theatre Festival & Bar & Grill faces certain closure, unless it can produce a hit show. Dudley, the festival's intrepid artistic director, throws out all the stops in an attempt to stage a masterpiece the likes of which the theatre world has never seen: Macbeth, War on Christmas. But, can the cast and crew deal with their personal demons before the punters show up? Theatre: The Play is both a love letter and a sly middle finger to the world of theatre, asking "why would anyone work in this unforgiving and unstable field of make believe?". Students in their fourth term will perform the play for a live, in-house audience, while members of the public will have the chance to watch a free livestream from the comfort of their homes.
The Arts Club: Twelve Dates of Christmas
Just a month after seeing her fiancé kiss another woman on national TV, Mary (Genevieve Fleming and Melissa Oei, in alternating performances) is ready to re-enter the dating world. Going on dates that range from comical to bad to comically bad, Mary grows increasingly pessimistic—until she meets someone who changes her outlook on life. This charming one-woman play puts a Sex and the City spin on the holiday season.
Vancouver Opera: Amahl and the Night Visitors
Since its Christmas Eve premiere in 1951, this story has warmed the hearts of audiences around the world. Three Kings, following the star to Bethlehem, stop for shelter at the home of Amahl, a poor, crippled shepherd boy and his widowed mother. Amahl offers his own simple gift to the Wondrous Child and then a miracle happens. Making this production extra special is the casting of Maestro Dala's son Andreas.
Presentation House Theatre: Waiting for Garbo
Waiting for Garbo: a recycled musical vortex introduces you to two radically different groups: The Catadores are garbage pickers at the world's largest dump, on the brink of losing their livelihood. In desperation they dream of saving the seas from plastic pollution as their salvation. The Garbo Seekers are three Magi intent on finding the lost films of their goddess Greta Garbo. Their worlds collide and what happens is in turn funny, irreverent, poignant, whimsical, clever and thought-provoking.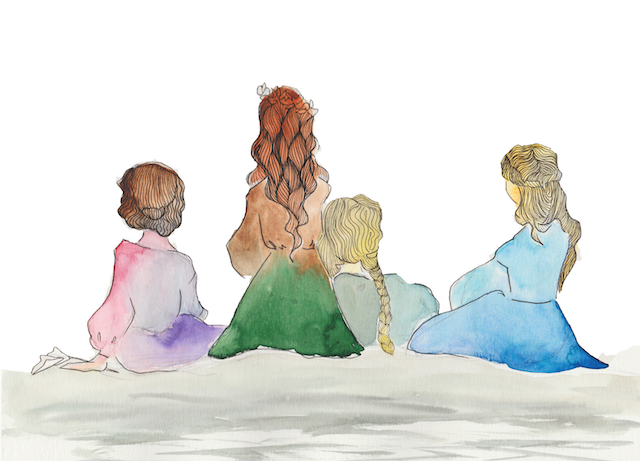 Far From the Tree Productions: Little Women
An audio play adapted by Joelle Wyminga. Following the lives, loves, and losses of four sisters living during the American Civil War, Louisa May Alcott's classic novel remains a relatable reflection on the grand adventure that is growing up. Meg, Jo, Beth, and Amy face trials, joys, embarrassments, and heartaches as they each wrestle for the freedom to carve out their own unique place within a world full of expectations.
Tom Jackson's The Huron Carole
Enjoy an evening of contemporary and signature Christmas music, along with stories creatively crafted by Tom Jackson. Famous for storytelling, and his love of Christmas, Jackson – and fellow musicians – perform seasonal favourites under the bright lights of a professional stage.  For the audiophile and videophile enthusiast, show quality is exceptional.
Art Umbrella's Mixed Nuts – and Assorted Candies
Arts Umbrella Dance Company presents a modern and engaging twist on Tchaikovsky's The Nutcracker, bringing together a flavoursome assortment of dance styles for an extra-special holiday treat. This live holiday showcase is traditionally a landmark in the Arts Umbrella Dance calendar and AUDC dancers are so pleased to still have the chance to share the performance in a re-imagined digital setting. Enjoy the holidays from the comfort of your home and join them in celebrating the artistry and achievements of AUDC students.
Bah Humbug! Artist and Community Benefit
Charles Dickens' A Christmas Carol is beautifully retold in this contemporary adaptation set within Vancouver's Downtown Eastside. Scrooge preys upon his desperate clientele as a heartless pawnshop operator/hotel landlord who displaces people through renovictions, until one dark Christmas Eve he is challenged by three spirits.
Bah Humbug! is led by Juno award winner Jim Byrnes, and features Tom Pickett, Kevin McNulty, Savannah Walling, and Margo Kane of Full Circle: First Nations Performance and Talking Stick Festival. The performance also features Sam Bob, a local Indigenous actor and recent survivor of COVID-19. The St. James Music Academy Youth Choir adds their rich voices to this unique adaptation.
A Christmas Carol – The Radio Play
Join Vancouver actor David Adams in the role of Ebenezer Scrooge as the Charles Dickens holiday classic comes to life as a live 1940s radio broadcast. The magic of live sound effects and musical underscoring sees a handful of actors bring dozens of characters to the stage. As the familiar story unfolds: Three ghosts take Ebenezer Scrooge on a thrilling journey to teach him the true meaning of Christmas. A charming take on a family favorite that will leave no one saying "Bah Humbug!"
Follow Miss604 on Twitter for more events and holiday theatre in Vancouver updates.