After a lengthy e-meeting on Thursday night, public speakers, discussion, debate, and a vote in the wee hours of Friday morning, the Vancouver Park Board voted to partially reopen Stanley Park to vehicle traffic as early as next week.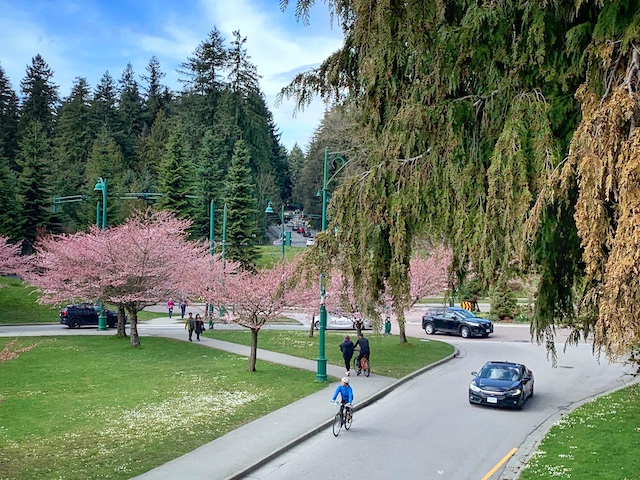 Stanley Park Will Partially Reopen to Vehicles
Read the full statement from the Park Board here
The opening will come with temporary measures to provide modified access to vehicle traffic to support businesses, individuals, and park partner needs. The reopen will see one lane of Park Drive designated for vehicles, while the other will be reserved for cyclists to allow for adequate physical distancing inside the park as the province readies itself to enter phase three of BC's Restart Plan.
The Board has directed staff to take urgent action on this decision and to collaborate with park partners to ensure vehicles will be able to access all park facilities as soon as possible.
Staff will continue work on the reopening plan, which was paused pending the outcome of the Board's decision. They expect the park could be ready for shared vehicle and cyclist traffic by early next week.
Seawall Reserved for Pedestrian Use Only
The plan will route cyclists along the right hand lane of Park Drive, with all motor vehicle traffic using the left lane. Lanes will be demarcated with a series of cones and traffic delineators, with extensive signage to support all roadway users. Under this plan, cyclists will remain on the roadways and not on the seawall, which will continue to be reserved for pedestrian use only.
The plan is temporary and in response to increased park user demands as a result of the COVID-19 pandemic. The Park Board anticipates the plan will be in place through the summer and notes changes in the pandemic may alter future usage further.
"We need to return vehicle traffic to the park and I think this plan delivers an appropriate balance of the accessibility needs of businesses and individuals, while placing a priority on health and safety," said Camil Dumont, Chair of the Vancouver Park Board. "I want to remind people that this plan is flexible and will evolve based on feedback from our users and partners, as well as further consultation. I also want to remind Vancouverites that particularly while we are in the midst of a pandemic, we need to remain calm, respectful, and to support each other through this difficult time."
The Park Board closed Stanley Park to vehicle traffic on April 8th in response to the COVID-19 pandemic. The park was closed to vehicles in an effort to increase outdoor space for residents of the city and to allow for adequate physical distancing.
In recent weeks, the Park Board has reopened golf courses, VanDusen Botanical Garden, tennis and pickleball courts, skate parks, synthetic sports fields, basketball and volleyball courts, disc golf, roller hockey, multisport courts, playgrounds, and pitch and putt.
Related: Are you looking to walk up to Prospect Point or other destinations in the park? I feature a few of my favourite trails here, here, and here!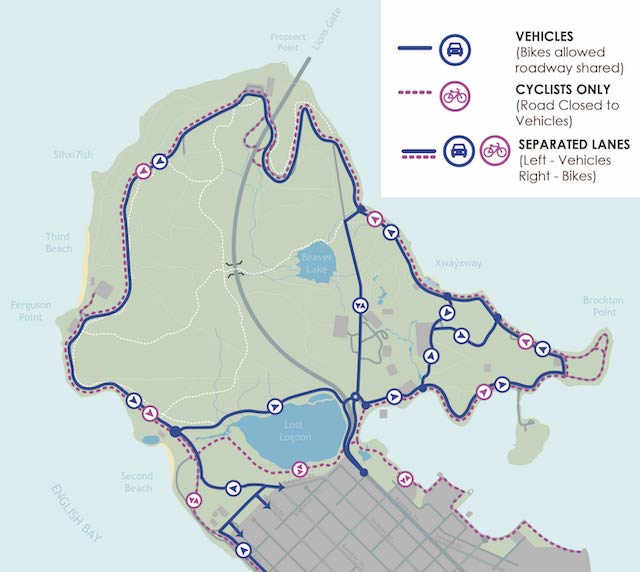 Update: The park will reopen to vehicles at 1:00pm on Monday, June 22nd.