This morning the Vancouver Park Board announced that VanDusen Botanical Garden will be opening on May 1, 2020 along with two city-run golf courses, Fraserview and McCleery. The sites will operate with new physical distancing procedures for users and staff to ensure a safe experience.
VanDusen Botanical Garden Opening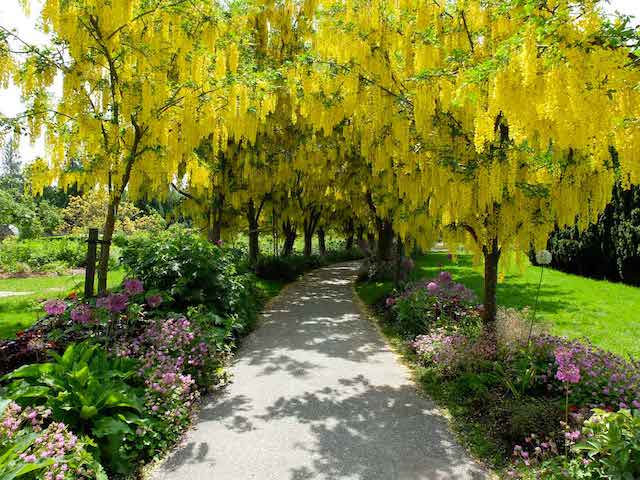 VanDusen Botanical Garden provides hundreds of acres of green space for the community. The Park Board assures that the site will be highly supervised, attendance is managed, and that facilities allow for new physical distancing protocols. 
Online ticket sales only, to limit contact on site.
Visitors and Vancouver Botanical Gardens Association ("VBGA") members will be required to book an entry time slot in advance.
Hours of operation will be modified to provide the safest visitor experience. The Garden will open to the public Monday to Friday, 10:00am to 7:00pm, and from 9:00am to 7:00pm on weekends. VBGA members will have morning access from 9:00am to 10:00am, Monday to Friday.
A maximum of 30 visitors will be permitted in each time slot (every half hour).
Select facility features will be closed (such as the gift shop and cafe), some pathways will be marked as one-way, and guided tours will not be available.
Visitors will be required to maintain a two-metre distance from others at all times.
Enhanced and rigorous cleaning protocols will be implemented at all shared services (washrooms etc.).
One individual/household will be permitted in the maze at a time; the maze will be staffed to ensure compliance with this restriction.
Measures have also been introduced to keep VanDusen Botanical Garden and golf course maintenance staff safe. Schedules have been adapted and on-site procedures adopted to distance staff. Personal Protection Equipment has also been provided and will be in use for maintenance staff.
Langara Golf Course will remain closed for play, as the clubhouse is currently being used to prepare meals for residents of the Downtown Eastside. Pitch and putts in Stanley, Rupert, and Queen Elizabeth parks will also remain closed.