A daily challenge with a cool reward! CBC Vancouver welcomes all junior scavenger hunters and their adult assistants (parents/guardians) to take part in the CBC Vancouver Digital Scavenger Hunt from April 27 – May 1, 2020.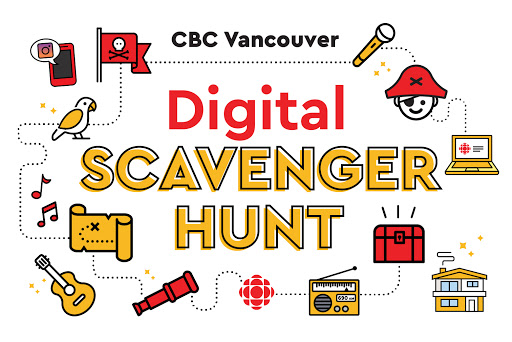 CBC Vancouver Digital Scavenger Hunt
Solve a daily riddle April 27-May 1 and participate in the daily activity to enter to win. The clues and challenges will be posted on the CBC Vancouver Twitter, Facebook, Instagram.
Once you complete the daily task and figure out the item of the day, let CBC Vancouver know before 5:00pm by sending an email with photo evidence to [email protected], or share your success with them on social media using the hashtag #CBCScavengerHunt.
Follow the directions each day and you could win a special limited edition CBC Vancouver backpack filled with mystery prizes. 100 people will also be given exclusive access to a private online and interactive concert with Will Stroet of Will's Jams!
Participating every day will increase your chances of winning! Winners will be randomly selected from the week's entries and revealed on Friday, May 1, 2020.
More online fun:
Virtual Museum Tours in Vancouver, Science World's Online Resources for at Home Activities, NFB Has Free Online Learning Resources for Parents and Teachers