The Vancouver Pride Society will host over 50 Pride events over the next few weeks, including the Vancouver Pride Parade on August 4th, which is usually the only event John and I can get to. However, if you're determined like I am this year to enjoy even more Pride in Vancouver, many of the city's attractions are hosting special events – some with very special guests:
4 Pride Events Around Vancouver Beyond the Parade
Pride at the Vancouver Aquarium
When: Thursday, August 1, 2019 from 7:00pm to 11:00pm
Where: Vancouver Aquarium (845 Avison Way, Vancouver)
Tickets: $38 online now, $30 for aquarium members
Event Info: Get freaky and fabulous at the next After Hours! This is not your typical visit to the Vancouver Aquarium. Enjoy special musical performances by three local drag queens, and learn about the outrageous reproductive strategies of marine creatures during Animal Sex Talks about coral sex, sea otter love and a shark's favourite position. Show your Pride in true fashion when you don your most eye-catching outfit (please keep your clothing ocean-friendly, and omit beads, glitter, and sequins).
Pride at the Vancouver Art Gallery
When: Friday, August 2, 2019 from 5:00pm to 9:00pm
Where: Vancouver Art Gallery (750 Hornby St, Vancouver)
Tickets: Regular admission applies
Event Info: A night of creativity, fun and connection in celebration of LGTBQ2+. As part of this event, the Gallery will host the popular Me Love BINGO! in its Rooftop Pavillion at one of two themed, licensed bars. Part variety hour, part game night and part immersive theatre, Me Love BINGO! is an event that fosters community created by Kyle Loven, a Vancouver-based performance and visual artist. At the Gallery's second themed bar, guests will have an opportunity to indulge their creative side with communal mural painting as part of Paint & Drink! in the Annex Workshop. Stationed throughout the four floors of the Vancouver Art Gallery will be Queer Living Library. Inspired by Human Library, it follows a performance format emulated worldwide that invites people to borrow a human book with the readers becoming listeners.
Drag Race at Parq Vancouver
When: Friday, August 2, 2019 doors at 7:00pm
Where: Parq Vancouver's Elevated Outdoor Park
Tickets: Available online now for $80-$200
Event Info: Experience performances by Kim Chi, Asia, Kameron and Drag Race season 10 winner Aquaria as Parq transforms its massive, 30,000 square-foot roof top park into Pride's most exclusive dance floor.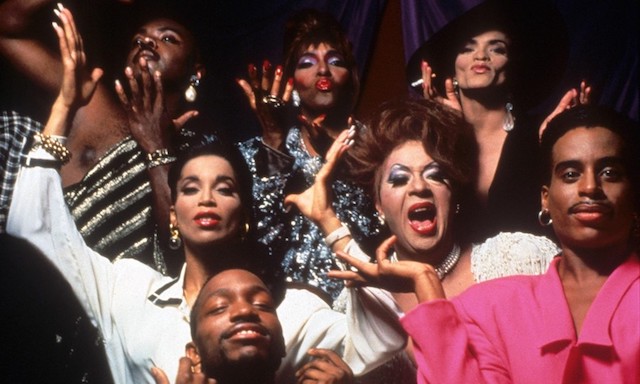 Pride at MOA: From a Riot to a Revolution
When: Saturday, August 3, 2019 at 1:30pm, 4:00pm, 4:30pm screenings
Where: Museum of Anthropology (UBC, 6393 NW Marine Dr, Vancouver)
Tickets: Free with regular museum admission
Event Info: At the Museum of Anthropology ("MOA") they're commemorating Pride and the 50th anniversary of Stonewall—the New York City riots that sparked the modern fight for LGBTQ+ rights—with documentary screenings, a participatory discussion about queer issues with Love Intersections (Jen Sungshine and Kimberly Wong), a voguing workshop with Ralph Escamillan, and an outrageous and raucous vogue ball produced by Nick Benz.
For all of this information and more, follow the Vancouver Pride Society on Facebook, Twitter, and Instagram.