It's a highlight of summer in Vancouver, and one of the most diverse festivals in the city. The Vancouver Pride Society will host over 50 Pride events throughout the season and none draws as many people as the legendary, inclusive, and super fun 41st annual Vancouver Pride Parade!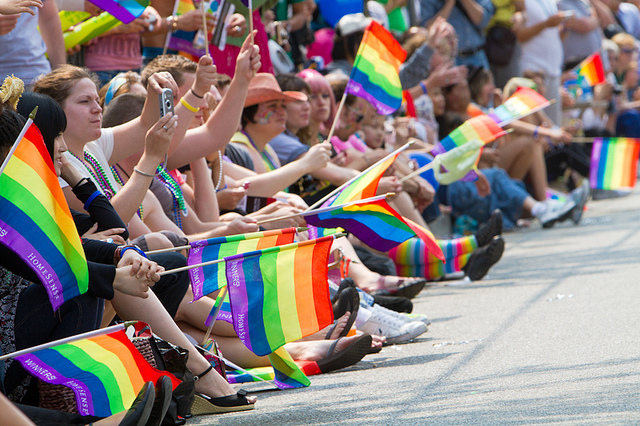 Vancouver Pride Parade
Where: Downtown Vancouver along Robson, Denman, and Beach Ave
When: Sunday, August 4, 2019 12:00pm to 3:00pm
The parade will travel from Thurlow, down Robson St towards Denman. It will turn left on Denman all the way to Beach Ave and flow into the Sunset Beach Festival.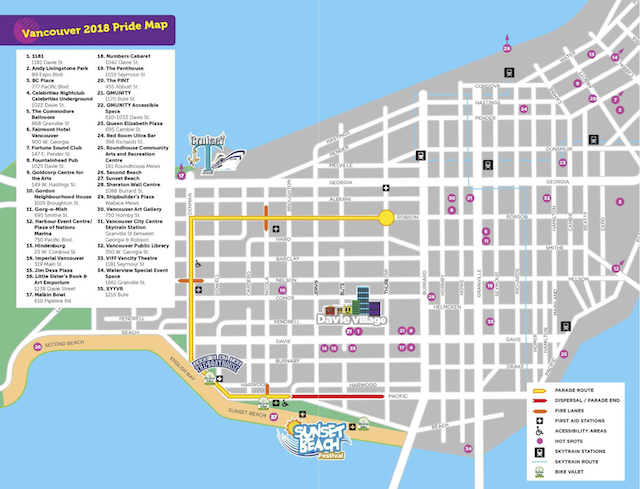 "A celebration. A protest. A party." The diverse and colourful Pride Parade is a staple of the Vancouver summer calendar, and with 100+ parade entries, there will lots of amazing floats you won't want to miss.
Be on the lookout for volunteers along the route again this year collecting donations that will help fund another year of amazing events for the LGBTQAI2S+ community and beyond.
Vancouver Pride Parade Road Closures
There will be road closures and transit re-routes in place until about 4:00pm. Check the City's VanConnect app for more info.
Sunday, August 4, 2019 7:00am to 1:00pm closures
Robson St from Burrard St to Bute St
Thurlow St from W Georgia St to Nelson St
Sunday, August 4, 2019 10:00am to 3:00pm closures
Robson St from Bute St to Denman St
Sunday, August 4, 2019 10:00am to 4:00pm closures
Denman St from Robson St to Beach Ave
Beach Ave from Denman St to Jervis St
Pacific St from Jervis St to Burrard St
Sunset Beach Festival
The parade ends in style with the Sunset Beach Festival, which will be rockin' from 11:00am onward at Beach and Broughton. Catch Main Stage entertainment, the Sunset Beach Oasis, a Community Zone, Family Fun Zone, beer garden, food trucks, interactive art and more.
For all of this information and more, follow the Vancouver Pride Society on Facebook, Twitter, and Instagram.