The Fraser Valley is full of Christmas cheer and at its heart is Abbotsford's artisans, retailers, farms, and markets. Enjoy festive family-friendly events, unique shopping opportunities, and the very best memory-making opportunities. Here are 5 events to inspire, delight, and enchant your holiday season in the Fraser Valley:
Highstreet's Holiday Show
Where: Highstreet Shopping Centre (3122 Mount Lehman Road)
When: Saturday, November 17, 2018 at 5:00pm
Details: Free! The Fraser Valley's biggest and brightest holiday show! Highlights include the lighting of a dazzling 65 foot Christmas tree, one of the tallest in Canada, along with Santa's arrival to Highstreet on November 17th. Weekly holiday shows will include 30 minutes of entertainment with the MEI Screaming Eagles Marching Band, Project Dance, Rudolf, Frosty, Spandy Andy, and of course Santa! Free live shows every Saturday at 5:00pm until December 15th.
Read more »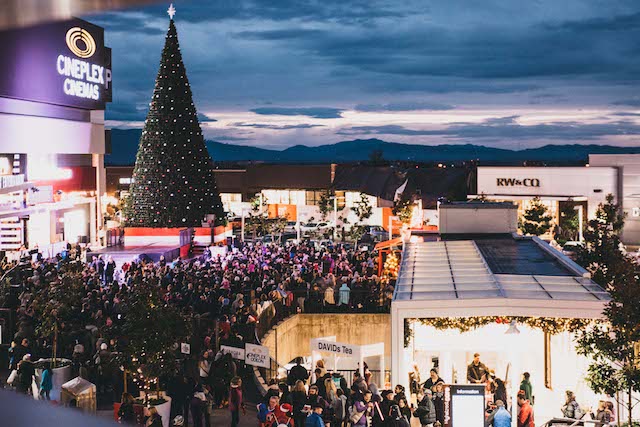 Abbotsford Historic Downtown Lighting
Where: Downtown Abbotsford (2633C Montrose Ave)
When: Saturday, December 1, 2018 5:00pm to 9:00pm
Details: Free! Abbotsford sees its second Christmas tree lighting at Winter Jubilee. Highlights include the arrival of Santa and Mrs. Claus, live entertainment, a craft beer and wine garden, children's activities, photos with Santa, an artisan marketplace, carollers, FIREWORKS and more. Valley Collective Farm Market will also host a ticketed Christmas event on November 30th and December 1st as part of the Historic Downtown lighting and festivities.
Read more »
Maan Farms Christmas
Where: Maan Farms (790 McKenzie Rd, Abbotsford)
When: November 24-25; December 1-2, 8-9, 2018
Details: Three weekends, three themes! Love & Briadl November 24th & 25th, Food & Wine December 1st & 2nd, and Cheer & Gifts December 8th and 9th. Every weekend the Christmas Market Series will include: More than 50 vendors, breakfast with Elsa and Anna, food trucks, photos with Santa, festive activities, cooking demo from Mama Maan, gift wrapping station, samples from the kitchen, mulled wine, egg nog, visits from Mrs Claus, and more!
Read more »
Mt Lehman Sojourn in the Country
Where: Various locations
When: November 8 – December 8, 2018
Details: Escape with Mt. Lehman Sojourn in the Country – a collaborative of like-minded, quality vendors located in the Mt. Lehman area of Abbotsford whose passion is for you to experience the very best of country living Abbotsford has to offer. Do Cookie Decorating with Santa and Mrs. Claus (November 24th) or shop the Christmas Artisan Market Glenda's Christmas Cottage (December 8th), and visit the Tanglebank Christmas Open House (November 24th & December 8th). Visit Seaside Pearl and Mt Lehman wineries, and book a staycation at Brookside Inn.
Read more »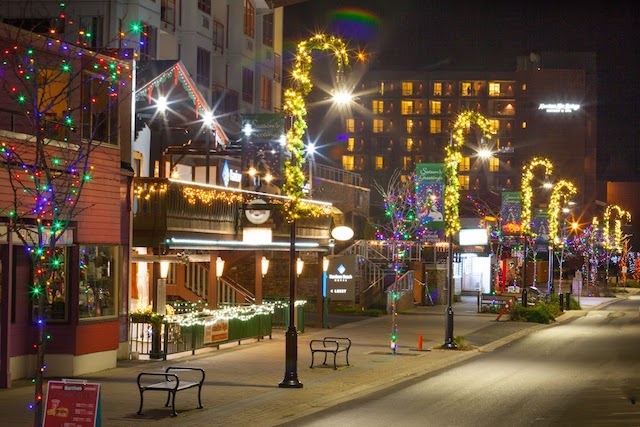 Harrison's Lights on the Lake
Where: Harrison Lakefront
When: November 24th, 2018 to January 28th, 2019
Details: Free! Lights on the Lake is a Sasquatch-themed festival, sharing Harrison's favourite ways to spend time outdoors. Feature light displays include the legendary, mythical creature hiking, biking, paddling, skiing, fishing, camping, wind surfing, and wishing visitors a Merry Christmas and Happy New Year. The inaugural lighting occurs at 5:30pm on Saturday, November 24th with pre-lighting festivities including complimentary hot chocolate and treats, a roving Sasquatch, and a few other surprises. Open 7 days a week from dusk until 11:00pm. Make a staycation out of it! Check out deals and festivities at the Harrison Beach Hotel and Harrison Hot Springs Resort
Read more »
Follow Tourism Abbotsford on Twitter and Facebook for all the latest news and events.