Harrison will be overflowing with Christmas cheer this year, from a Christmas Tree Trail and Whoville-themed Village to a Cabin Style New Year's celebration and a new winter light festival called Lights on the Lake.
Lights on the Lake
Sasquatch-Themed Winter Light Festival at Harrison Lake
When: November 24th, 2018 to January 28th, 2019
Time: Seven days a week from dusk until 11:00pm
Where: Harrison Lakefront
Cost: Free
Lights on the Lake is a Sasquatch-themed festival, sharing Harrison's favourite ways to spend time outdoors. Feature light displays include the legendary, mythical creature hiking, biking, paddling, skiing, fishing, camping, wind surfing, and wishing visitors a Merry Christmas and Happy New Year.
The inaugural lighting occurs at 5:30pm on Saturday, November 24th with pre-lighting festivities including complimentary hot chocolate and treats, a roving Sasquatch, and a few other surprises.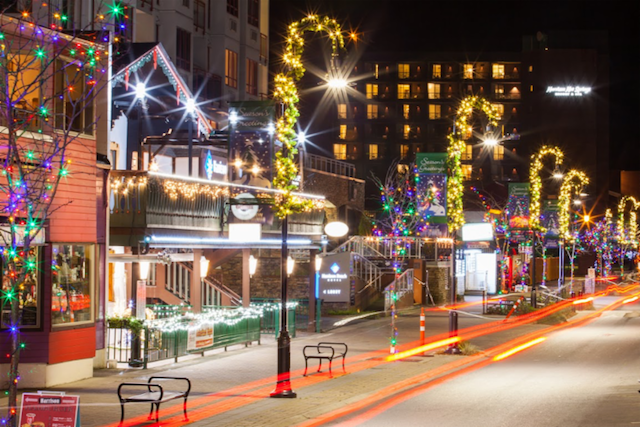 Harrison's full Christmas event list includes:
Lights on the Lake (November 24 – January 28)
Christmas Tree Trail (November 23 – January 13)
Magic of Christmas, including breakfast with Santa (December 1st)
Ol' Fashioned Christmas at Kilby Historic Site (December 8 & 9)
CP Holiday Train (Dates will be released in mid-October)
For more information, visit Tourism Harrison online and follow on Facebook and Twitter.