The Vancouver International Film Festival ("VIFF") has announced its line up of Canadian films in the True North and Sea to Sky streams, which are anchored by a mix of moving Indigenous stories of redemption and commanding female voices.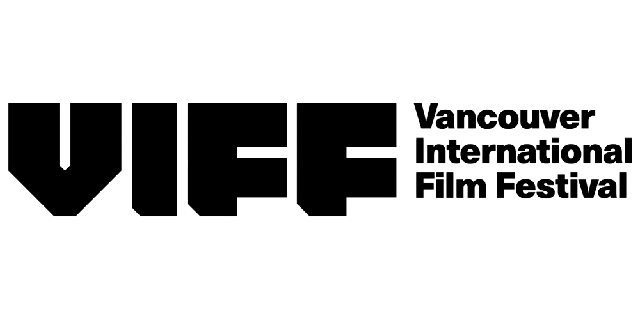 #MustSeeBC
The BC Spotlight (Sea to Sky) series features dark comedy with Bruce Sweeney's Kingsway. Grant Baldwin's This Mountain Life and Kathleen S. Jayme's Finding Big Country document the alpine and the athletic, respectively. Finally, Sean Devlin's When the Storm Fades features a Filipino family's re-enactment of their recovery from disaster.
In advance of the festival, the #mustseeBC campaign invites audiences to preview trailers, promote BC filmmakers across social networks and VOTE for their favourite films. The film that gets the most fan votes takes the title "Audience Must-See-Film" and gets a special red carpet screening. Voting starts on September 6th and closes on September 25th, 2018.
BC Spotlight (Sea to Sky presented by TELUS):
Because We Are Girls (dir. Baljit Sangra, Canada) – World Premiere
Edge of the Knife (dirs. Gwaai Edenshaw, Helen Haig-Brown, Canada)
Finding Big Country (dir. Kathleen S. Jayme, Canada/USA) – World Premiere
Freaks (dirs. Adam Stein, Zach Lipovsky, Canada)
Kingsway (dir. Bruce Sweeney, Canada)
N.O.N. (dir. Zebulon Zang, Canada)
Picking Up the Pieces: The Making of the Witness Blanket (dirs. Cody Graham, Carey Newman, Canada) World Premiere
The Darling (dir. Seung-Yup Lee, Canada/South Korea) – North American Premiere
This Mountain Life (dir. Grant Baldwin, Canada)
When the Storm Fades (dir. Sean Devlin, Canada/Philippines)
The True North stream will also feature several commanding female voices behind the camera. Director Patricia Rozema returns to VIFF with Mouthpiece, adapted from a two woman play, while Jasmin Mozaffari's debut Firecrackers depicts two friends' bid to escape their hometown.
True North presented by Telefilm:
A Sister's Song (dir. Danae Elon, Canada) – North American Premiere
Clara (dir. Akash Sherman, Canada/USA)
Firecrackers (dir. Jasmin Mozaffari, Canada)
Genesis (dir. Philippe Lesage, Canada) – North American Premiere
Giant Little Ones (dir. Keith Behrman, Canada)
Mouthpiece (dir. Patricia Rozema, Canada)
Quiet Killing (dir. Kim O'Bomsawin, Canada)
Roads in February (dir. Katherine Jerkovic, Canada/Uruguay)
The Far Shore (dir. David Uloth, Canada) – World Premiere
Ville Neuve (dir. Félix Dufour-Laperrière, Canada) – North American Premiere
What is Democracy? (dir. Astra Taylor, Canada)
What Walaa Wants (dir. Christy Garland, Canada/Palestine)
Totally Indie Day
Where: Vancouver International Film Centre (1181 Seymour St)
When: September 29, 2018
VIFF also announced Totally Indie Day, presented by STORYHIVE, programming that will include in depth conversations with Hollywood's elite creators such as three-time Oscar nominee and editor Jay Cassidy (American Hustle), production designers Jade Healy (I, Tonya) and Chris Jones (Lady Bird), and more.
VIFF Timelines
Monday, August 20, 2018
ONLINE: Advance VIFF Pass + Ticket Packs on sale at viff.org
Thursday, September 6, 2018
Full Program available online.
Thursday, September 13, 2018
IN-PERSON: Box Office opens at The Vancouver International Film Centre. Monday to Saturday: 12:00pm to 7:00pm, Sunday: 2:00pm to 7:00pm.
VIFF 2018 runs September 27 to October 12, 2018. Follow along on Facebook, Twitter, and Instagram for more information about the festival, its events, special guests, and films.
Miss604 is a proud media partner of VIFF 2018.