It's not every day that we get together with my family-in-law, the top reason being that they live in Iowa and we're in Vancouver, but we took pretty much a trip of a lifetime with John's siblings earlier this year thanks to support and suggestions from the team at Visit Greater Palm Springs.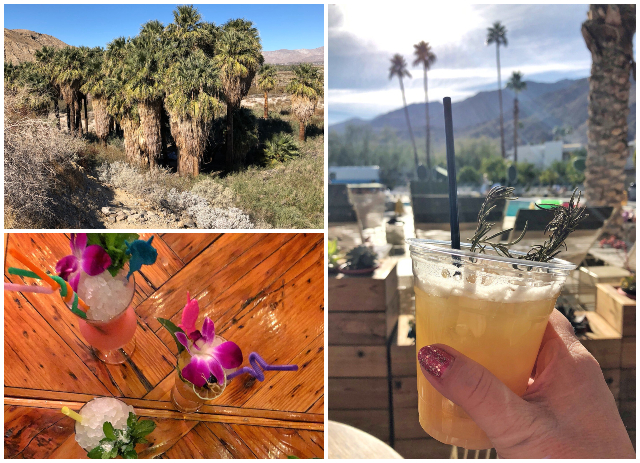 We rented a vacation home and along with our rental car, we mixed complete and total relaxation poolside with some epic adventures. If you're planning your own visit to this desert oasis, here are my top 10 things to do in Palm Springs:
10 Things to do in Palm Springs
Palm Springs Air Museum (745 N Gene Autry Trail, Palm Springs)
The museum is dedicated to the restoration, preservation and operation of America's legendary fighters, bombers and trainers, and it contains one of the world's largest collections of flying WWII airplanes. It was really interesting to visit, especially with my brother-in-law being in the AirForce, so we spent a lot of time with the collections and even sat in a few planes. They also have a cafe so you can stay for lunch.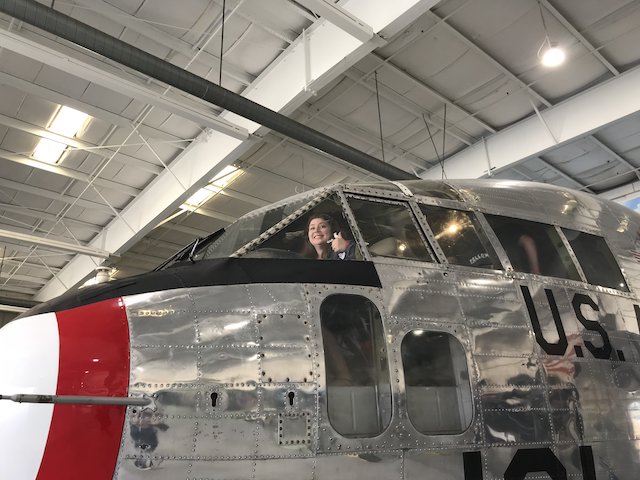 Joshua Tree National Park
Such an incredible natural wonder, like nothing you'd see in BC at all. View photos from my 2014 photowalk here, and stop by the visitor centre when you arrive to get some maps and plot out some trails to walk. Come prepared for the elements – and be mindful that it gets COLD when the sun goes down.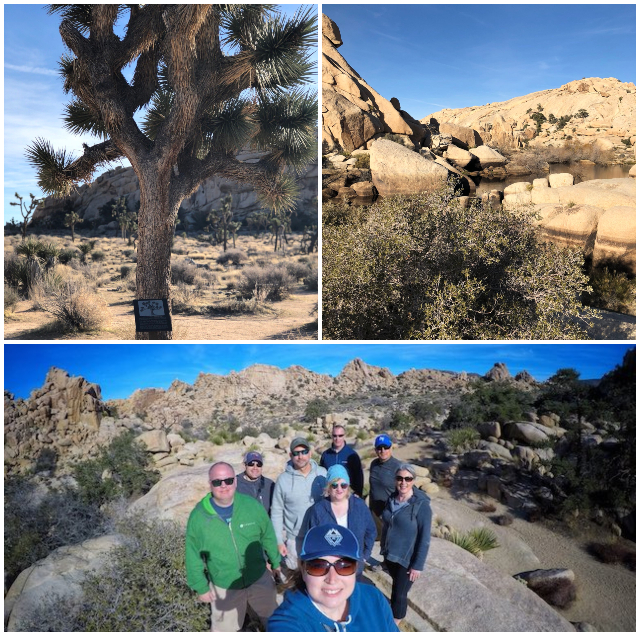 Pappy & Harriets (53688 Pioneertown Rd, Pioneertown)
Stop in on your way to Joshua Tree. Enjoy great barbecue, perhaps some live music, and take some photos at the Pioneertown which you will surely recognize from some famous Hollywood Westerns.
Salton Sea
A giant "sea" or salty lake in the middle of the desert. It used to be a Hollywood playground, and there are ghost billboard signs reflecting that once-great beach-town getaway destination. It's a bit like a seaside ghost town now, but it's so intriguing. There are some real oddities here: crusty salt-dried shoreline with fish bones baking in the sun, bubbling mud pots – it's fascinating. Stop for lunch at the Ski Inn (9596 Avenue A, Bombay Beach, Niland), which you'll also recognize from movies, and have a patty melt before you venture on to nearby Salvation Mountain.
Salvation Mountain (603 Beal Rd, Niland)
Unlike any other outdoor art installation – this colourful creation by the late Leonard Knight is part mural, part Bible verses and totally folk art, made from adobe, straw and paint. Since Knight's death in 2014, volunteers have maintained the site, and a charity has been established to support its future care.
Ace Hotel (701 E Palm Canyon Dr, Palm Springs) for lounging (meals & cocktails)
While this wasn't our accommodation we still had to stop by because John Biehler loves the Ace from his YesAndYesYes experiences. Great food, excellent drinks, awesome vibe. While we were in the area we also went to Bootlegger Tiki (1101 N Palm Canyon Dr, Palm Springs) for even more great cocktails.
Villagefest Night Market (401 S Pavilion Way, Palm Springs)
The downtown area came to life even more at night time, with a cool breeze wafting delicious aromas of outdoor cooking our way. We followed our noses to a tamale stand – which was a great way to end that night!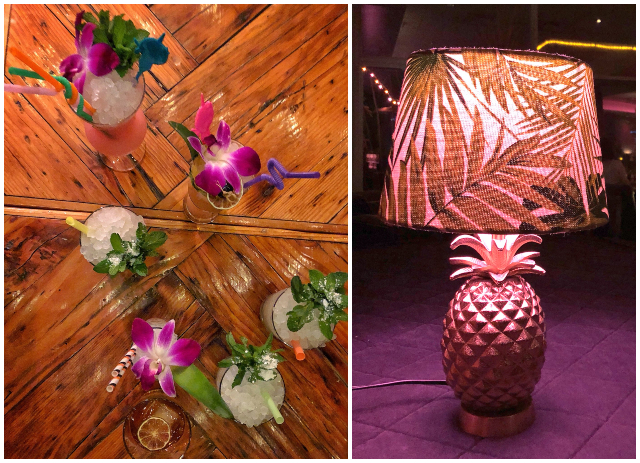 El Paseo Shopping District
Eat, shop, walk, shop, eat and walk some more! This outdoor shopping district has a lovely mix of designer and local boutiques, along with galleries to explore.
Coachella Valley Preserve (29200 Thousand Palms Canyon Road, Thousand Palms)
Surrounded by dry, rocky valley peaks and pale desert sand, this pocket of wetland was a true desert oasis with lush, towering palms and Desert Pupfish swimming in the Salton Sea tributary fed by underground springs. A really cool spot John and I visited in 2014 as well but I won't lie, it was a bit nerve wracking to stand right on top of the San Andreas Fault line! Walk the boardwalks or go for a little hike up a rocky peak for an awesome view of the whole valley.
Sherman's Deli (several locations)
Any restaurant that drops off a pickle to my table before I even order is top notch in my books! This is my absolute favourite spot for breakfast. Have to have the corned beef hash – so good! Solid food, great atmosphere.
For my final 'thing to do in Palm Springs' I have to say… "relax!" Kick your feet up in the warm air or splash into the pool. You're on vacation! You'd had some good times, great food and cocktails, and the sun is shining. To plan your getaway, the folks at Greater Palm Springs have so many resources available online. #FindYourOasis by following Visit GPS on Twitter, Facebook and Instagram.