Canada's first-ever craft brewery was in Horseshoe Bay back in 1982 and 35 years later, we get to experience the long-awaited and well-deserved Vancouver's North Shore Craft Beer Week! From Deep Cove to Ambleside and Eagle Bluffs, the North Shore is home to 5 craft breweries (soon to be 7) and they're ready to celebrate.
Vancouver's North Shore Craft Beer Week
When: October 6 to October 13, 2017
RSVP on Facebook to get the latest updates »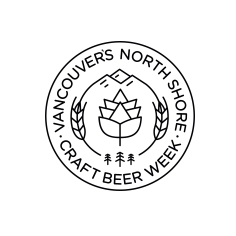 Try special casks, attend fun events, and learn more about North Shore beers while collecting stamps on the North Shore Ale Trail Map.
A North Shore Craft Beer Week Passport will be available for download soon, or you can pick one up at the North Vancouver Visitor Centre or one of the participating breweries in October.
Participating breweries so far include: Beere Brewing Co., Black Kettle, Bridge Brewing, Deep Cove, Streetcar Brewing, and Hearthstone.
Vancouver's North Shore Craft Beer Week is still coming together so if you would like to be involved, reach out by email to anisa(at)vancouversnorthshore(dot)com. Otherwise, stay tuned for event updates, ticket info, and more.
Follow Vancouver's North Shore on Facebook, Twitter, Instagram, and through the #VNSCBW tag.