Art of the Cocktail, the cocktail event of the year, returns to one of Canada's mixology capitals for sampling and sipping, masterclasses, and one very grand tasting.
Art of The Cocktail is the biggest cocktail party on the island. With over 900 attendees, 40 exhibitors & over 60 spirits being served, we bring the party to the heart of Victoria for an unforgettable festival of tasting, masterclasses & fun!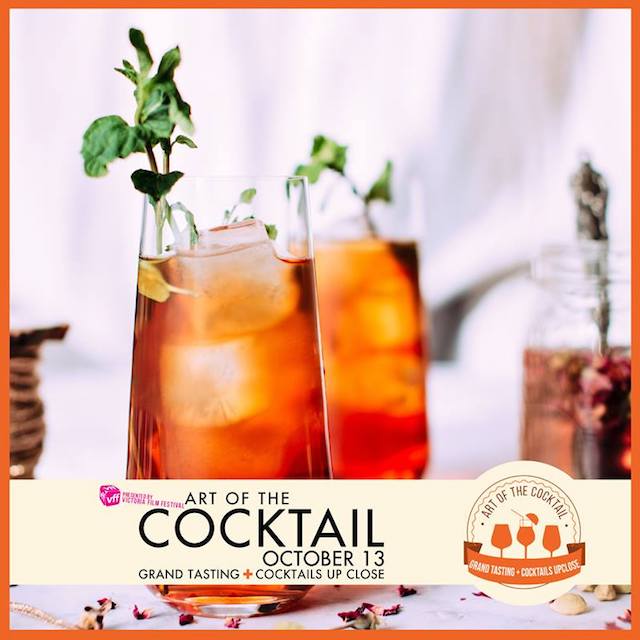 Art of the Cocktail
When: Saturday, October 13, 2018
Where: Crystal Garden (713 Douglas St, Victoria)
Tickets: Available online for individual events or tickets. Grand tasting VIP tickets are now sold out.
The Grand Tasting
Saturday, October 13, 2018 7:00pm to 9:30pm
Get tickets »
Discreet. Glamorous. Sophisticated. Old Hollywood style will strike the perfect note for the 2018 Art of the Cocktail theme. Dress in your fabulous After Five attire to sample cocktails created by local restaurants, new regional distilleries and Global Brand Ambassadors. Enjoy appetizers from some of the most innovative chefs on the West Coast.
Cocktails Up Close
Guided tastings and hands-on opportunities to learn the tricks of making the best cocktails at home. A great experience to be had with some of BC's best bartenders.
Continue reading »