The Anvil Theatre in New Westminster presents a Bouge de là dance production, Through My Eyes, November 17-18, 2023 – and you can win tickets! This performance is a topsy-turvy playground where dance continually shifts with the context, inviting audiences to see the world afresh through the eyes of a child who explores.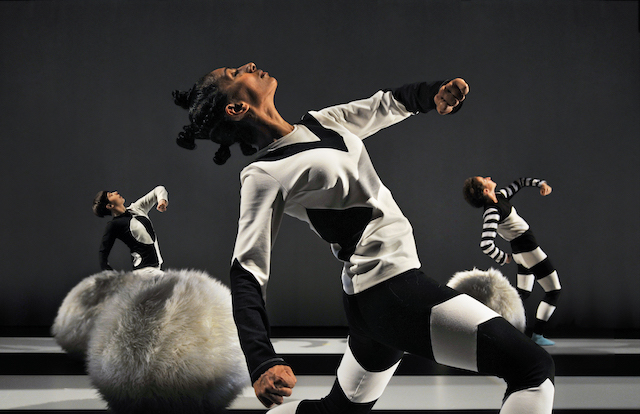 Through My Eyes on Stage at the Anvil Theatre
Date: Friday, November 17 and Saturday, November 18, 2023
Showtime: 1:00pm
Location: Anvil Theatre (777 Columbia St, New Westminster)
Tickets: Available online now for $11.50-$21.50. For ages 3 and up.
An ode to the power of imagination, Through My Eyes stimulates the child's senses and brings us back to one of the loveliest things about childhood – a tireless capacity for wonder.
A dancer enters the stage and discovers a ball. Intrigued, she moves toward it, carefully. As soon as she touches it, the magic of the stage is unleashed – the lights go up, the décor appears all around her, shadows play their tricks and transform one dancer into many! Now there are four of her to play together and discover a constantly changing environment: a graphical world made up of forms, colours, textures, sounds, and illusions.
Win Tickets
Through My Eyes on Stage at the Anvil Theatre
About Bouge de là
Bouge de là's mission is to create and perform prime quality dance pieces for young audiences and to develop a multitude of cultural mediation activities that promote dance. This action is deployed nationally and internationally. Children are at the heart of the company's approach. Bouge de là offers them a beneficial and joyful dance experience, eliciting the full range of their senses and awakening in them the desire to embrace movement.