Nominations are now open for the 2024 Courage To Come Back Awards, presented by Wheaton Precious Metals. The awards pay tribute to those who have overcome overwhelming challenges and now selflessly give back to their community.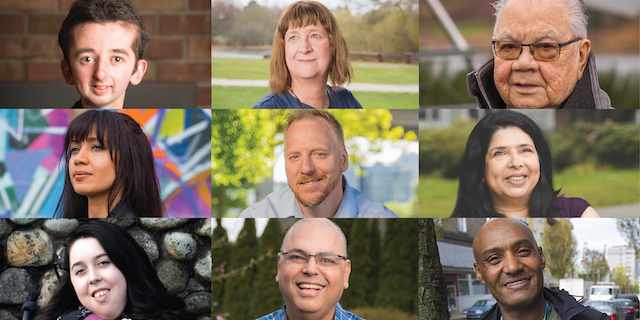 Nominations for the Courage To Come Back Awards
Nominations open on Wednesday, October 25, 2023
Nominations close on Friday, January 19 , 2024
Rising above adversity in life often means overcoming the challenge of maintaining mental health despite unfathomably difficult circumstances. The awards recognize the lives of five remarkable individuals whose stories inspire acts of courage and compassion, and ensure that Coast Mental Health can continue to provide compassionate, meaningful support for anyone with the courage to come back from mental illness.
Categories
Addiction
Medical
Mental Health
Physical Rehabilitation
Youth
This recognition goes a long way to encouraging these individuals to continue their efforts to inspire those around them. It also gives them a platform to further promote the causes or issues that are important to them.
These hidden everyday heroes deserve to be recognized and be celebrated for their contributions to our communities.
They are our role models.
People like Dr Barney Jr Williams. A residential school survivor and person recovering from alcoholism, Dr Barney has made it his life's mission to help others overcome alcoholism and addiction.
Like Casey Wright, who was diagnosed with a brain tumour at six months old. Casey is now a champion for children battling illness and puts his energy into raising awareness and funds for families.
Like Alex Sangha, who is gay, lives with a mental illness, and is from a South Asian community where stigma persists. Today he has become an inspirational creator of safe spaces for the LGBTQ+ community.
Or Jodi Gray, a trans woman who overcame poverty, abuse, suicidal ideation, and depression. She changed the narrative to create better solutions and systems of care.
Recipients will be recognized in person in front of over 1,400 people at the Vancouver Convention Centre on May 23, 2024. They will receive media coverage and their stories will be shared on social media.
About Coast Mental Health
Coast Mental Health is one of the largest providers of community-based services for people living with mental illness in British Columbia. They are an established leader in the field, known for high quality, innovative programs and research. As a critical link between hospital services and the community, Coast Mental Health provides housing, support, and employment programs and services for individuals affected by mental illness, making lasting recovery possible. Each year, they provide essential services to 5,000 clients living with mental illness so they can find their meaningful place in the community – a place to live, a place to connect, and a place to work. Coast Mental Health Foundation raises funds exclusively for Coast Mental Health.
Miss604 is a proud media sponsor of the 2024 Courage To Come Back Awards.