Chor Leoni returns to the stage at St. Andrew's-Wesley for Boundless, the choir's 32nd annual Remembrance Day concerts November 10th and 11th – and you can enter to win tickets.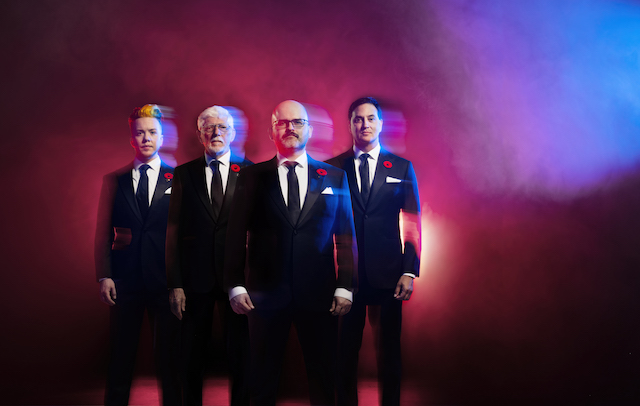 Chor Leoni Remembrance Day Concerts
Boundless, which opens Chor Leoni's 2023-2024 season, continues the choir's long-standing tradition of presenting varied musical perspectives in its Remembrance Day offerings, promising an emotional and thought-provoking experience for everyone in attendance.
Date: November 10 at 7:00pm; November 11, 2023 at 2:00pm and 5:00pm
Location: St. Andrew's-Wesley United (1022 Nelson St, Vancouver)
Tickets: Available online now for $20-$70
Highlights of the carefully crafted program include the Canadian premiere of Patrick Vu's "A Golden Day" and the North American premiere of Swiss-based composer Javier Hagen's "Ad Mortem Festinamus." Also featured are numerous Canadian works, including pieces by Erick Lichte and Rupert Lang and an arrangement of Alberta native Lizzy Hoyt's song "Vimy Ridge" arranged by Chor Leoni's own Keith Sinclair.
At the heart of this year's program lies the world premiere of a brand new choral work by BC composer Don Macdonald, now in his final year as the choir's Composer in Residence. The twenty-minute, six movement piece entitled "High Flight" sets the words of RCAF soldier-poet John Gillespie Magee Jr. Lushly scored for choir, piano and cello, "High Flight" traces the arc of a young soldier moving from life and innocence to war and wisdom, and from this world into the next.
Win Tickets
I have a pair of tickets to give away to the performance on November 11th at 5:00pm. Here's how you can enter to win:
Win Tickets to a Chor Leoni Remembrance Day Concert
The 70-voiced choir will be accompanied by several special musical guests, including pianist Tina Chang, who performs with Vancouver Opera, Arts Club Theatre, and City Opera; cellist Jonathan Lo, who has appeared as soloist with the Vancouver Symphony Orchestra; organist Angelique Po, the Director of Music at St. Andrew's-Wesley United; and trumpeter Katherine Evans, who appears with Turning Point Ensemble, the Vancouver Brass Orchestra, and OneTwoTrio.
Through folk, pop, and modern choral works, Vancouverites are invited to listen, reflect on the cost of war, and heal through the search and hope for peace at Boundless.