These Abbotsford wineries are serving up the best of the season at their vineyards, farms, and tasting rooms. Sip locally-crafted wines and spirits surrounded by green vineyards and floral gardens, the perfect backdrop to a summer wine tasting.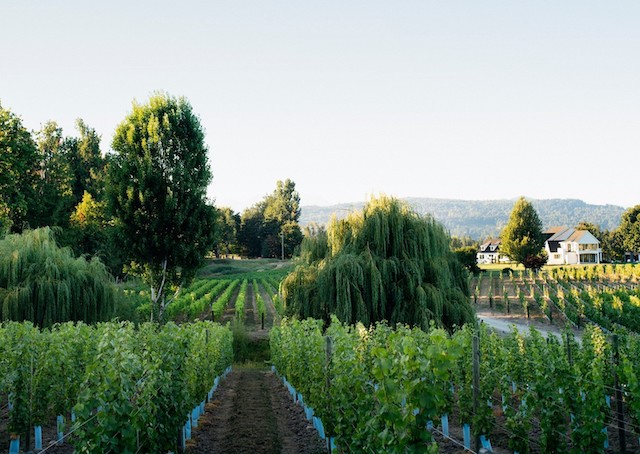 Abbotsford Wineries to Visit This Summer
Enjoy refreshing whites and fruity reds under blue skies in the Fraser Valley at these local wineries. Hours may vary so be sure to visit their websites for the most up-to-date info:
Cannon Estate Winery
30523 Burgess Ave, Abbotsford
New kids on the block, with a lot of depth! The Cannon Estate Winery vineyard was first planted in 2018 and the first harvest was in 2021. Today, approximately 12.4 of the 20 acre property are under vine with 16 varietals planted on 23 different plots. Dedicated to showcasing how exceptional the Fraser Valley is for producing great wines, be sure to sip their signature Wick wines which blend old and new world methods.
Maan Farms Estate Winery
790 McKenzie Road, Abbotsford
Family owned and operated, Maan Farms Estate Winery produces low-sulfite berry table & dessert wines or grape red wines with berries grown on the farm. These unique award-winning wines feature up to two pounds of fresh, quality fruits in every bottle! Maan Farms is the place to gather eat good food, drink great wine, and enjoy an amazing farm experience.
Ripples Winery & New Wave Distilling
3387 Tolmie Road, Abbotsford
Nestled in the beautiful gardens of Woodbridge Ponds, Ripples Winery is a family-run winery that produces high end wines made from chemical free, home grown blueberries. In addition to the winery, New Wave Distilling is on site creating craft spirits that are fantastic solo and as a compliment to your favourite cocktail recipes. Visitors can sample wines and spirits and wander the gorgeous gardens.
Seaside Pearl Farmgate Winery
5290 Olund Road, Abbotsford
Seaside Pearl is a small Estate Winery surrounded by quiet country roads and rolling pastures. Stop in and try the Reserve Petit Verdot, Pinot Gris, and the Red Blend, along with a delicious sparking wine. The iconic copper-spired chapel is open daily for tastings.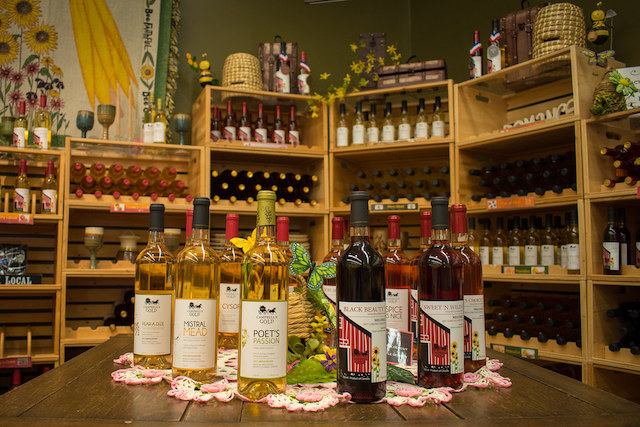 Campbell's Gold Honey Farm & Meadery
2595 Lefeuvre Rd, Abbotsford
Campbell's Gold crafts naturally distinct dry and sweet mead, believed to be the oldest known alcohol, catering to those who appreciate unique flavours. To produce over 30 styles of honey wine, Campbell's Gold actively plants a wide variety of crops for their bees. All of the honey wine is made at the family store, predominantly using fruit grown on-site.
Mt. Lehman Winery
5094, Mt Lehman Rd, Abbotsford
Mt. Lehman Winery is a family-owned boutique specializing in small lots of premium naturally crafted wines. Visit the beautiful 80-acre farm and vineyard, and drop by the tasting room for samples of award-winning wines.
Don't miss the remaining Sun & Soil Concert Series dates this season, with good music and great sips at a variety of Fraser Valley destinations.