The City of Burnaby is hosting a series of free celebrations for Canada Day on July 1st including StreetFest on Central (with headliners LIGHTS and Shawnee Kish), and community events at Burnaby Village Museum and Edmonds Plaza and Park.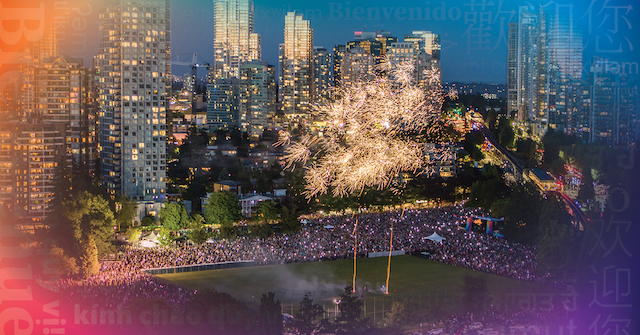 Burnaby Canada Day: StreetFest on Central
When: Saturday, July 1, 2023 from 6:30pm to 10:30pm
Where: Central Boulevard outside Central Park, Burnaby

Road closures will be in effect along Patterson Avenue as well as Central Boulevard and Beresford street (between Patterson and Willingdon avenues)

Admission: Free!
In partnership with Concord Pacific, StreetFest on Central will be an unforgettable evening with a variety of food trucks, family-friendly activities, live performances and a spectacular fireworks display.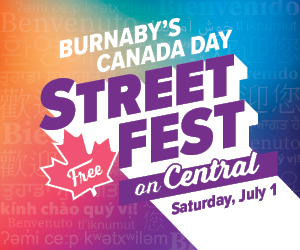 Headlining the mainstage at Central Park is five-time JUNO and Canadian Radio Music award winner LIGHTS who's known for her electronic synth pop. Also performing is JUNO-nominee and international recording artist Shawnee Kish, a soulful Two-Spirit Mohawk who is an advocate for her Indigenous and LGBTQ2+ communities and was the winner of CBC Music's Searchlight competition in 2020.
Enjoy family-friendly activity and entertainment area in Civic Square; community displays, games, music, dance and activities along Central Boulevard; food trucks and concert in Central Park and more!
With Metrotown and Patterson SkyTrain stations nearby, there are plenty of ways to get to the festival. Visitors are encouraged to take transit, cycle or walk, and please leave pets at home. A bike valet will be available at the corner of Patterson and Kingsway.
Burnaby Canada Day: Community Celebrations
While the StreetFest on Central is set for the evening, Canada Day festivities will be going all day in Burnaby:
Edmonds Plaza and Park

11:00am to 2:30pm at 7433 Edmonds Street
A fun filled day of entertainment, arts and crafts and activities for the kids, games and more.

Burnaby Village Museum

11:00am to 4:30pm at 6501 Deer Lake Avenue
Histories of Burnaby's diverse communities are packed into a 10-acre open-air site. The free festivities include multicultural family entertainment, displays and demonstrations, children's face-painting and activities and, of course cupcakes. Exhibits are open with staff to interact and learn from. Learn more about Summer at Burnaby Village Museum.
Follow the City of Burnaby on Facebook and Instagram for the latest information.
Miss604 is a sponsor of the City of Burnaby's celebrations on July 1st