This summer at Burnaby Village Museum you can explore historical exhibits and live demonstrations, take a ride on the restored 1912 C.W. Parker Carousel, enjoy a picnic lunch in the meadow, and much more!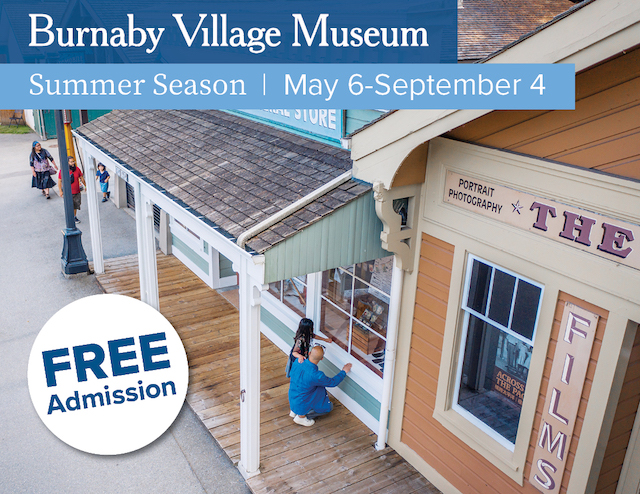 Summer at Burnaby Village Museum
When: May 6 to September 4, 2023

11:00am to 4:30pm, Tuesday to Sunday, including statutory holidays

Where: Burnaby Village Museum (6501 Deer Lake Ave, Burnaby)
Admission: FREE! Ride the restored 1912 C.W. Parker Carousel for $2.65
The ice cream parlour will open in June and you can enjoy a wide range of daily activities at Burnaby Village including:
Scavenger Hunt Throughout the site
Pick up your scavenger hunt at the gates and explore the scents of South Asia.
Bell's Basics – Bell's Dry Goods
Learn about matching, measuring and patterning fabrics.
Coffee Grinding – General Store
See and smell the coffee beans ground by hand.
Cedar Basket – Love Farmhouse
Learn about Hazel's cedar basket.
Ruby's Lunch – Seaforth School
What is in Ruby's lunch? Find out at the schoolhouse.
Blacksmithing – Blacksmith Shop
Watch the metalsmith heat and hammer metal objects.
Weekly Activities
Heritage Games – in the Meadow Tuesdays 1:00pm to 3:00pm
Engage in a variety of hands-on games and toys. Fun for kids and adults!
Steam Demo – in the Steam Shed Wednesdays throughout the day
Learn about how steam pressure runs machinery.
Butter Making – at the Love Farmhouse Thursdays 11:30am to 3:30pm
Watch, learn (or churn?) and try butter made from scratch.
Mahjong – at the Herbalist Fridays 1:00pm to 3:00pm
Participate in this Chinese game of strategy, skill, and summation.
Coast Salish Seed Bombs – Saturdays, 11:15am & 2:15pm
Make a seed bomb with Coast Salish plant seeds. Take it home or place it in your garden. This is a registered program, book your spot at the entrance to the site for $5.
Gardner in Residence – in the Orchard Sundays, 12:00pm to 4:00pm
Hands on Harvest – in the Orchard Sundays (beginning June) 1:00pm to 2:00pm
Featured Exhibits
Truths Not Often Told: Being South Asian in Burnaby
This exhibit highlights the stories of Burnaby's South Asian Canadian communities as they migrated to Burnaby in the early 1900s to find jobs, experienced restrictive policies and worked together to build community supports. Truths Not Often Told: Being South Asian in Burnaby evolved from a multi-year research project to record and present the diverse experiences of Burnaby's South Asian Canadian communities and features recorded poetry and plays, family photographs, cultural belongings and the commissioned art by renowned South Asian visual artist, Jag Nagra.
Produced in close consultation with the Museum's South Asian Advisory Committee and curated by Burnaby Village Museum's Curator Jane Lemke and Simon Fraser University Visiting Faculty Dr. Anushay Malik.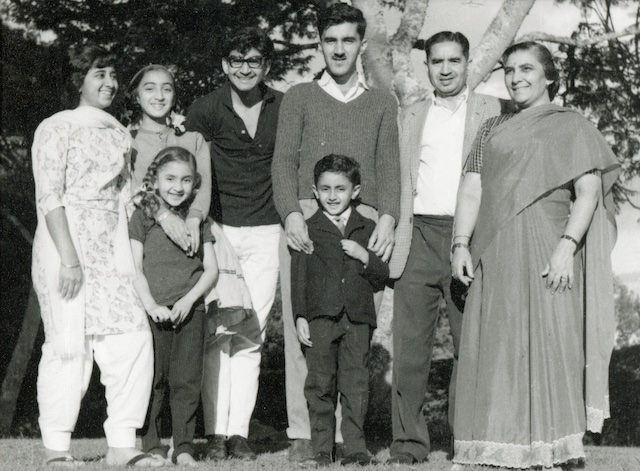 Follow Burnaby Village Museum on Facebook, Instagram, Twitter for more info.
Miss604 is a proud media partner of Summer at Burnaby Village Museum