Vancouver Pride Society has announced the Vancouver Pride Parade will be changing its route, and the festival that follows will be moving to a new location. The decision was made following community consultations and an accessibility audit, aiming to make the event more accessible for disabled people, improve transportation options, and expand capacity.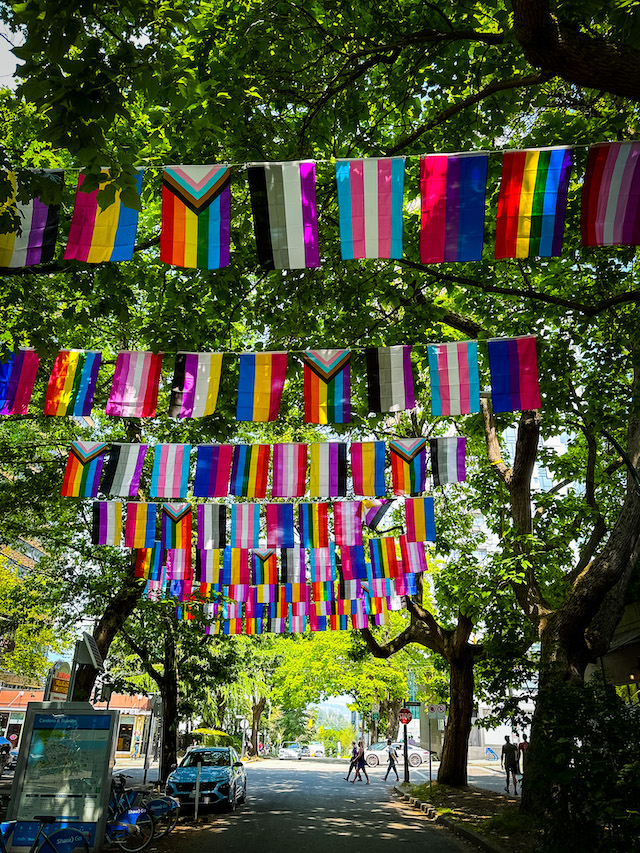 Vancouver Pride Parade Route
When: Sunday, August 6, 2023
Where: The Vancouver Pride Parade route will begin at the intersection of Davie Street and Denman, move down Beach Avenue and Pacific Street, and end at Concord Pacific Place, the new site of the Pride Festival. Find more details here.
The new parade route and festival site are closer to key transportation options, making it easier for people to attend from all over the Lower Mainland. Vancouver Pride Society says it is committed to making Vancouver Pride Parade and Festival as inclusive and accessible as possible, and these changes are a few steps in that direction. In addition to these changes, Vancouver Pride Festival will be expanding its programming to the entire weekend, featuring entertainment, music and vendors over two days.
Vancouver Pride Parade Festival
When: August 5-6, 2023
Where: Concord Pacific Place at False Creek
Don't miss fierce VanPrideFest headlining acts, Coco & Breezy, Madison Rose, Prado Monroe and Fefe Dobson at the TD Main Stage as well as your favourite local artists. Dance all day to lineups curated by Haus Bukuru, RiceCake and NormieCorp.
The Vancouver Pride Festival will also have a jam-packed lineup of events at the Bubly Davie Lounge from July 28 to August 6.
"We are confident that this new location will enhance the experience for everyone and will provide a platform for the community to celebrate diversity, acceptance, and inclusivity," said Allison Dunne, Co-Executive Director.
"We are excited to announce this change to the parade route and festival location, and to also announce that the festival will now be two days long," said Madison Holding, Co-Executive Director of Vancouver Pride Society. "By moving to Concord Pacific Place and expanding the festival to two days, we are creating a more inclusive and accessible event that will accommodate a larger number of attendees." VPS would like to thank everyone who participated in the community consultations and provided feedback on the proposed changes.
For more information about events taking place and a route map of the parade visit the Vancouver Pride Society's website.