The Pacific National Exhibition has announced its programming for the Fair August 19 to September 4, 2023 including its popular PNE Summer Nights Concerts.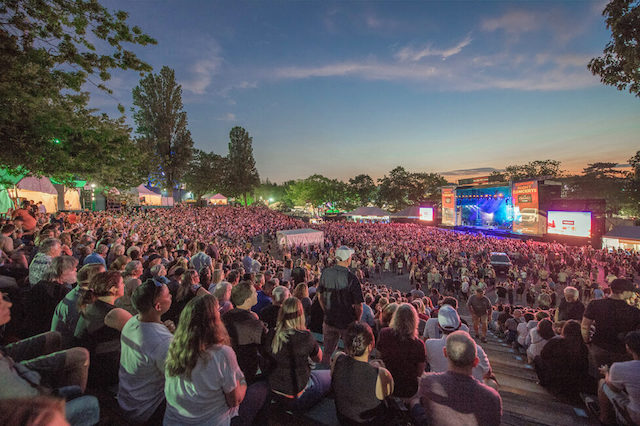 BC's longest running and largest ticketed event
PNE Summer Night Concerts 2023
PNE Fair guests will enjoy sensational performances this year featuring some of music history's biggest names in Pop, Rock, and R&B as well as emerging artists whose stars are on the rise.
Saturday, August 19 – TLC
Sunday, August 20 – Boyz II Men
Tuesday, August 22 – Tenille Townes
Wednesday, August 23 – Boney M ft. Maizie Williams
Thursday, August 24 – Yung Gravy & bbno$
Friday, August 25 – Billy Talent
Saturday, August 26 – AQUA
Sunday, August 27 – Billy Idol
Tuesday, August 29 – Pink Martini ft. China Forbes
Wednesday, August 30 – Doug and the Slugs with the VSO
Thursday, August 31 – Pat Benatar & Neil Giraldo
Friday, September 1 – Jason Derulo
Saturday, September 2 – Stars of Drag
Sunday, September 3 – Walk off the Earth
Monday, September 4 – Blue Rodeo: 30 Years In July
The Summer Night Concerts will run every evening the Fair is open, starting on Saturday August 19th at the Chevrolet Stage in the PNE Amphitheatre.
All concert goers will need a Fair Gate Pass as well as a paid concert ticket. There will be a combination of reserved seats for superfans and standing room only floor tickets. Ticket prices will start at $20 and go on sale via TicketLeader starting Friday, May 26th.
More Entertainment and Attractions
Just for Laughs Comedy will bring several nights of unparalleled comedic talent in the Pacific Coliseum. Headliners to be announced in June.
An Immersive Monet Art Exhibition will feature 400 of Claude Monet's artworks brought to new life in Beyond Monet, a unique and exhilarating multimedia experience.
Back by popular demand, Knights of Valour will be free with admission. With full contact, un-choreographed, real live jousting, this is a thrilling show of horsemanship, bravery and chivalry like you've never seen before.
For the first time ever the PNE will be hosting the Best of the West Archery Championships Saturday, August 26th and Sunday, August 27th.
Flying Fools High Diving Show features incredible world class divers who will make you laugh and make
you gasp as they dive from incredible heights.
Of course the SuperDogs will be there, and on the BCAA TOONCITY stage families will enjoy Blue's Dance Party, Animal Antics, and Super Action Academy.
Be part of The Big Rockout, enjoy the Market, Canoe Cultures, Agriculture at the Fair, nightly fireworks, duelling pianos, and a legendary drag show round out the entertainment.
Purchase your gate passes, ride passes, and concert passes online in advance.
Related: New PNE Amphitheatre Project