The Vancouver Sun Run presented by Kal Tire, happening April 16, 2023, is one of Canada's largest road races and has the most scenic route! Each year the 10km run and walk through the streets of Vancouver attracts thousands of participants from across the country, with over 30,000 expected this year.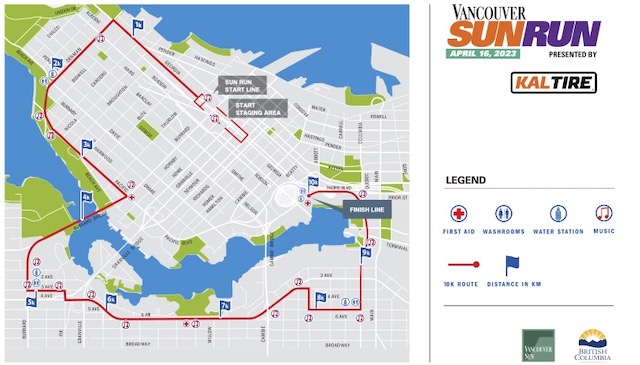 Vancouver Sun Run Route
5 Local Gems to Spot Along the Way
No matter the pace, participants will be able to soak in the sights around Downtown Vancouver and False Creek when they're on the Vancouver Sun Run route. Here are some of my favourite points of interest:
Search Statue
The run starts along West Georgia around Burrard, then travels down toward Stanley Park turning left on Denman Street. The corner of Georgia and Denman is where you'll find Devonian Harbour Park, home of the Search statue which is a local favourite.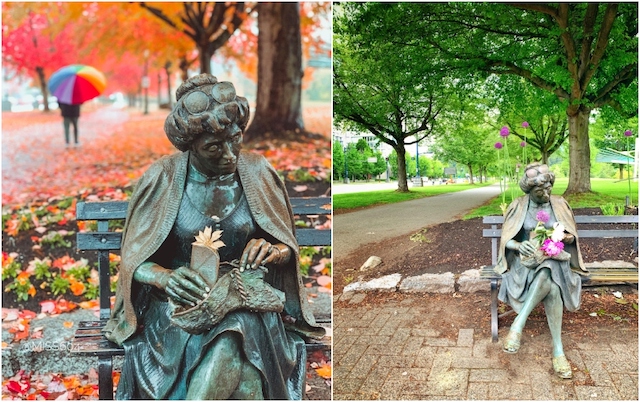 English Bay
After running through the West End along Denman Street, the route turns to Beach Ave at English Bay. I could point out more public art (like A-Maze-Ing Laughter and other Vancouver Biennale gems) but I think my pick here will be the view of the beach itself, this is the view!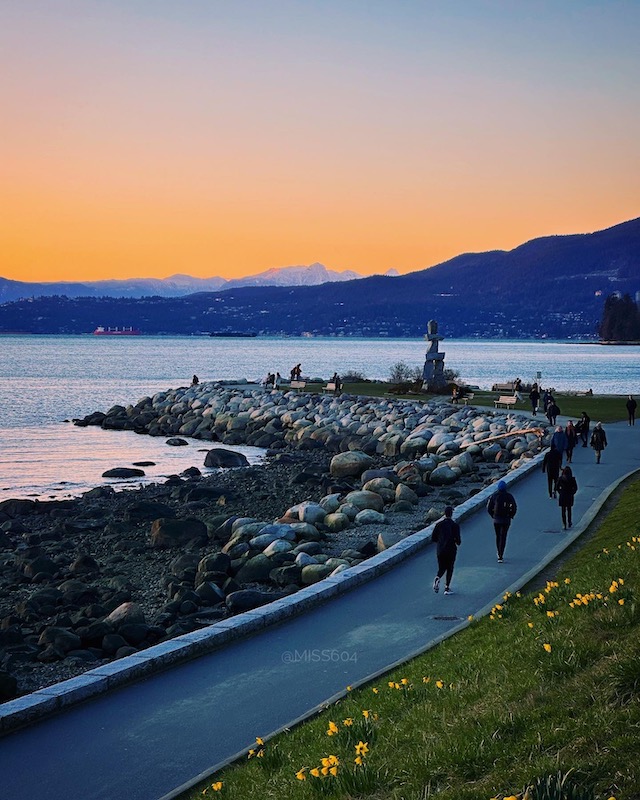 Burrard Bridge
The iconic span that connects Downtown Vancouver to Kitsilano, the Burrard Bridge. First opened on Canada Day in 1932, it was heralded as a "symphony of steel and concrete". The oldest surviving of Vancouver's bridges, it was constructed to provide a connection to the growing suburbs of Point Grey and South Vancouver. Braziers at either end honour those who served in World War I. In 2016-17 the bridge was restored including the re-creation of the Art Deco lamp standards.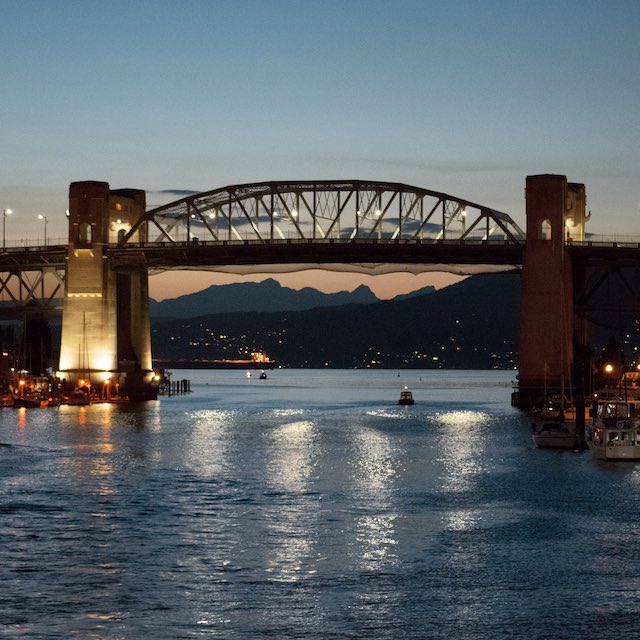 Vancouver Mural Festival
The route will turn east along West 6th, past Charleson Park and Olympic Village. In this area you'll spot quite a few Vancouver Mural Festival pieces – yes, more public art!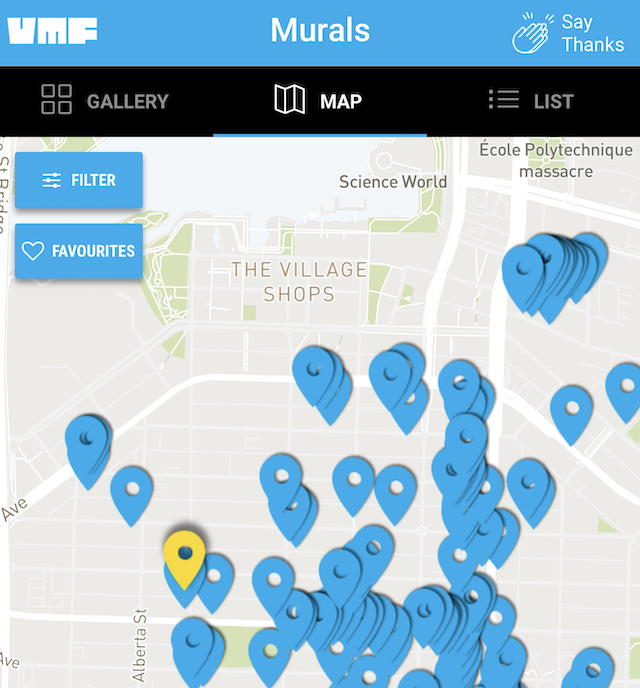 Science World
The finish line at BC Place will be in sight but first there's Vancouver's geodesic dome and largest Expo86 souvenir, Science World. Visitors can explore interactive, hands-on exhibits and galleries that nurture their process of discovery and inspire connection with their natural, physical and built environments. From the outside, it's just such a unique part of Vancouver's skyline.
About the Vancouver Sun Run
Registration is open to international elite competitors, recreational runners, joggers and walkers, wheelchair competitors, teams, schools, and youth. The Virtual Sun Run and 2.5K Shaw Mini Sun Run will be taking place from Friday, April 14th until the in-person Race date of Sunday, April 16th.
Kal Tire has been an Official Partner of the Vancouver Sun Run since 2019 and this year they're the presenting sponsor. A Canadian-owned company operating since 1953, Kal Tire has proudly supported Canadian drivers for the past 70 years. Helping make communities strong is part of Kal Tire's culture and supporting the Vancouver Sun Run highlights Kal Tire's shared value of sport, community and family. They are excited to be the presenting sponsor of the event.