A classic Vancouver entertainment experience returns this Summer as Theatre Under the Stars ("TUTS") presents its 2023 season, featuring The Prom and Roald Dahl's Matilda The Musical from July 6 – August 26, 2023 at Stanley Park's Malkin Bowl.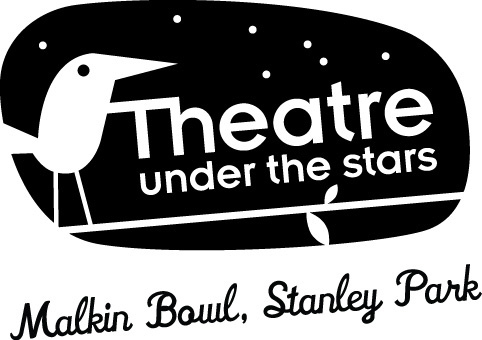 Theatre Under the Stars Summer 2023
When: July 6 – August 26, 2023

Previews: July 6 – 9, 2023
Opening Nights: July 11 and 12, 2023
Times: All shows begin at 8 pm except for July 22, 26, & 29 when shows begin at 7:00pm for Fireworks Nights

Where: Malkin Bowl in Stanley Park (610 Pipeline Rd. Vancouver)
Admission: Regular tickets from $30-$65; Youth Subscription (ages 5-12) $60; Adult Subscription $90
"This summer, we look forward to continuing the annual tradition of spectacular theatre in our magical outdoor setting with our faithful and supportive TUTS audience, whether families, friends, or passionate theatre-goers," says TUTS General Manager Kevin Woo. "This year's season is full of heart, hope, mischief, and merriment, featuring two of Broadway's smash hits: the big-hearted comedy, The Prom, and the fast-paced family adventure, Roald Dahl's Matilda The Musical. Audiences will be moved by both musicals' warmth and optimism – and their ultimate promise that love always prevails."
Set at a small-town high school, The Prom masterfully balances unabashed hopefulness, heartfelt vulnerability, and hard-hitting hilarity. Desperate to improve their public image, four down-on-their-luck Broadway actors rally behind Emma, a teenager whose prom has just been cancelled because she planned to attend with her girlfriend. But their scheming quickly goes sideways, and they ultimately come to learn what everyone is searching for – a place to belong.

The Prom will be directed and choreographed by Tracey Power, who makes her TUTS debut. A revered director and choreographer, Power has worked with numerous theatre and opera companies, including Vancouver Opera, Bard on the Beach, Arts Club Theatre, Firehall Arts Centre, and Citadel Theatre.

Roald Dahl's Matilda The Musical takes place in a small English village, where a brilliant little girl with a lively imagination is bullied by her self-absorbed parents and tyrannical headmistress. Through the strength of her whimsical storytelling abilities, she uses her newfound magical powers to 'fight for the right to be a little bit naughty.' With toe-tapping songs and outstanding dance numbers featuring a talented cast of young people, this family-friendly stage phenomenon is the perfect TUTS introduction for young audiences.

Also making her TUTS debut is Roald Dahl's Matilda The Musical director Stephanie Graham. Graham's directing credits include Chicago, Beauty and the Beast, and Mamma Mia for Globe Theatre and Anne of Green Gables for Thousand Islands Playhouse.
Regular ticket sales begin in June, 2023 and can be purchased online.