In honour of Earth Day, Science World is hosting a device recycling event with TELUS. In exchange for donating an electronic device to be recycled, guests will receive free admission on April 22nd.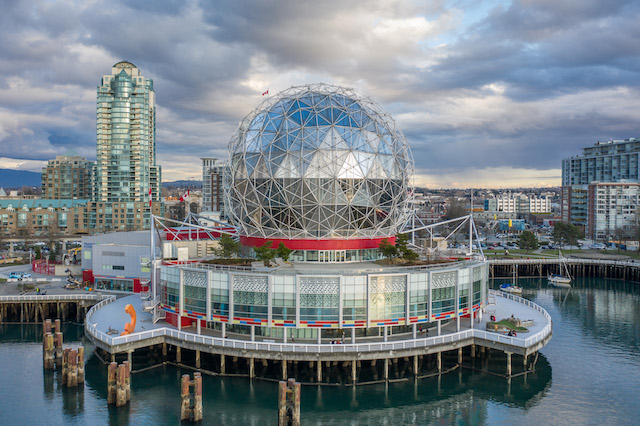 Free Day at Science World 2022
When: Saturday, April 22, 2023 from 10:00am to 5:00pm
Where: Science World (1455 Quebec St, Vancouver)
One device = one free general admission (regardless of device value). You can bring your cellphone, tablet, smart watch or airpods!
Simply bring a device to Science World that needs recycling – like cellphones, tablets, smart watches or airpods – and they will be recycled by TELUS. Guests can drop off devices all day to receive a free general admission ticket, valid on the day of only. This promotion is only available on April 22nd, 2023 during Science World's opening hours, from 10:00am to 5:00pm.
On Now at Science World
Skin: Living Armour, Evolving Identity, presented by Acuitas Therapeutics, is on display at Science World until May 29, 2023. When you visit, you will discover how skin plays a crucial role in shaping physical and social interactions with the outside world, across different organisms.
Through a range of collections and interactive experiences, you'll witness the incredible shape-altering, colour-changing, and adaptable nature of skin, and how it has inspired technological innovations. You'll see a life-size rhinoceros model that shows the largeness of its skin, examine keratin-based feathers, furs, and quills, and even touch different specimens, like snake skin and otter fur.
Find this special exhibition and all your favourites when you visit on Earth Day.
Science World is a BC-based charitable organization that engages the people of British Columbia in STEAM literacy. Their mission is to ignite wonder and empower dreams through science and nature. Their vision is that within a generation, Canada will be a country of thriving, sustainable communities rooted in science, innovation and a deep connection to nature.
Related: Science of Cocktails at Science World 2023, Expo 86 Merchandise at Science World