After two months, Mahony's Tavern reopens to guests with brand new renovations and fresh menu items just in time for the 12th anniversary of the pubs opening in 2006.
Mahony's Tavern Re-Opens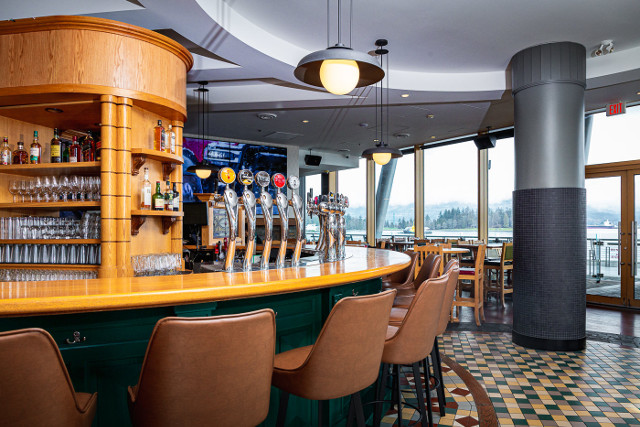 Guests will find a fully refreshed menu by consulting chef Alessandro Vianello, featuring comfort classics like burgers and fish'n'chips as well as a number of exciting new dishes. Mahony's Tavern will be serving up options like shareable Arancini Bites made with crispy mushroom risotto with truffle aioli and Grana Padano; a bold and bright Pacific Bowl featuring Ahi tuna poke, sticky rice, edamame, roasted corn, togarashi mayo, and a sesame soy dressing; and a sophisticated Seared Steelhead main served with celery root purée, pearl barley, toasted pumpkin seed, raisins, and a fresh herb salad.
In addition to great food, a beverage menu with something for everyone that highlights some of the very best craft beer and wine from BC's own backyard and well beyond its borders in addition to classic cocktails, ciders, seltzers and more.
Since the fall of 2021, Mahony's has been in the process of evolving its brand, stepping into a fresh, contemporary identity as Mahony's Tavern. The renovation of its pub with its prime patio and sweeping views of Burrard Inlet and the majestic North Shore mountains – a perfect gathering place for friends, visitors, and colleagues alike – is a key part of the evolution. Mahony's Tavern has created the ideal laid-back space for getting together for a pint and snacks or an elegant venue for a corporate meeting.
Follow @mahonystavern on Instagram for updates.
Related: Restaurants