We just started a new year but let's take a look back a hundred years to get a glimpse of Vancouver in 1923.
Vancouver in 1923

July 1923 – Prospect Point Signal Station
The official opening of the Prospect Point Signal Station in Stanley Park. It was installed to regulate all shipping in and out of Vancouver's harbour. The two-storey structure was also called South Head, Calamity Point, Observation Point and Prospect Bluff. The station was made redundant by the construction of the Lions Gate Bridge, which opened in 1938. According to SquamishAtlas.com, the placename for the south end of where the Lions Gate Bridge sits is "Sch'ílhus"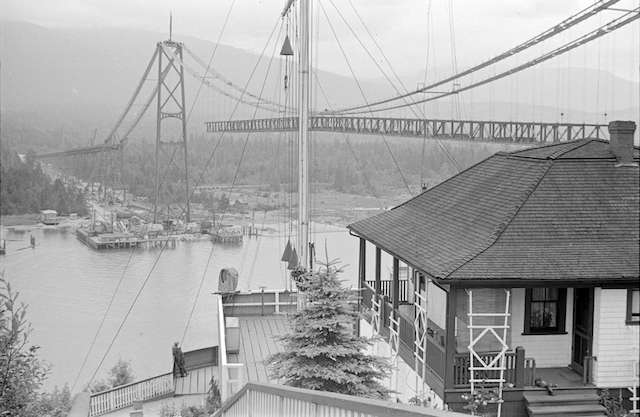 August 3, 1923 – Great Pacific Highway
You could now drive on cement (a smooth, unbroken highway) from Vancouver to California along the Great Pacific Highway, which officially opened. It's still known as the PacHighway crossing today, between Surrey and Blaine. You can find a historical stone marker on the corner of 176th Street and Highway 10 that marks the occasion.
Also in 1923
After the peninsula of what we now call Stanley Park was designated as a park, the City of Vancouver branded the families that lived there as squatters and applied pressure on them to leave. The "Squatter's Eviction Trial" (1923) forced remaining Indigenous families to leave their homes and traditional land.
The Ballantyne Pier terminal was constructed to help with dock shortages. It was built in the Beaux-Arts style and began as a storage shed as part of a quartet of identical buildings.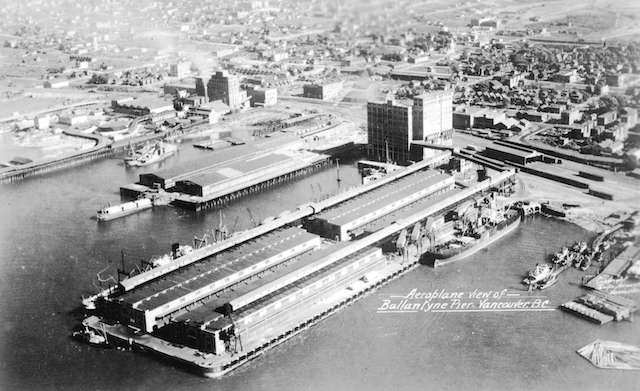 The BC Government approved contracts to complete buildings at UBC, following The Great Trek and the student-run "Build the University" campaign in 1922. The Science building (today part of the Chemistry building), the Library, a power plant, and nine "semi-permanent" buildings (Arts, Agriculture, Applied Science, Administration, the Auditorium, and four laboratory/workshop buildings) most of which are still in use today.
Read more from 1923 in the History of Metropolitan Vancouver by Chuck Davis.