The 21st annual Dine Out Vancouver Festival will take place January 20 to February 5, 2023. Taste the world across the city at more than 350 restaurants with multi-course meals and unique culinary experiences.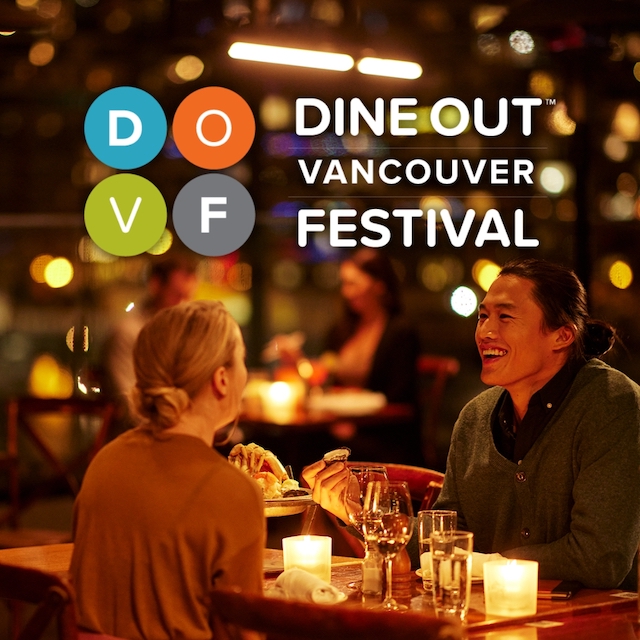 Dine Out Vancouver 2023
During a normally slow time of the year, the festival has become a popular time for Vancouverites to get out and support their local community's restaurants. Celebrate the flavours, innovation, and the globally recognized names of Vancouver's restaurant industry with set menus offered at three price ranges: $20-$34, $35-$50, or $54-$64.
The annual festival will also feature special events and Downtown Vancouver hotel offers. The Vancouver World Chef Exchange will take place at a selection of Vancouver's newly awarded MICHELIN Star restaurants, where they will host culinary luminaries from different destinations for a one-of-a-kind dinner. During each event, the visiting and local chefs will team up to produce an unforgettable multi-course meal, taking inspiration from their respective menus, their own influences, and seasonal Pacific Northwest ingredients.
For a more casual Dine Out Vancouver experience, Street Food City will take place outside the Vancouver Art Gallery from January 21st to the 29th where the public can find delicious eats from a collection of the city's favourite food trucks.
Tickets are on sale now for special events such as: Gelato 101, Chinatown Dumpling Masterclass, Introduction to Dim Sum, a Paella Long Table event, Sea Foraging, Craft Pizza & Beer, and more.
You can also make Dine Out a weekend getaway and get a $75 gift card per night when you book one or two nights at a participating Downtown Vancouver hotel.