Responsible tourism uplifts travel experiences that create positive impacts for all involved – not just the traveller. Here's how your travel plans can help build learning and respect and you spend and stay locally, think sustainably, seek and follow the wisdom of your Indigenous hosts and appreciate that travel is a privilege.
My friends at ZenSeekers and the Rural Island Economic Partnership challenge you to visit BC's Rural Islands respectfully – here's how!
Learning How to be a Respectful Visitor to BC's Rural Islands
Gratitude and respect are essential in all healthy interactions–to preserve balance and demonstrate care.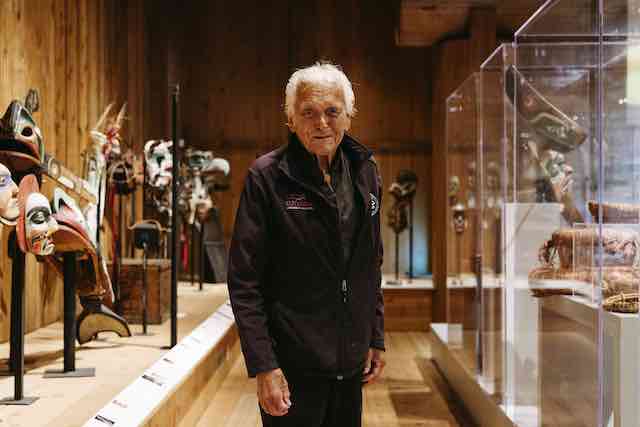 Starting with Alert Bay on Cormorant Island, home to the 'Namgis First Nation and one of Canada's leading Indigenous cultural experiences, the U'mista Cultural Centre. Learn from from 'Namgis Hereditary Chief William Cranmore and his people to gain perspective on what it has meant for the 'Namgis to reclaim their heritage and come back transformed.
The Center features reclaimed artifacts from the Namgis history in throwing potlatches meant to bring value to the host family by simply giving. "The more you give, the more you get back," explains Cranmore.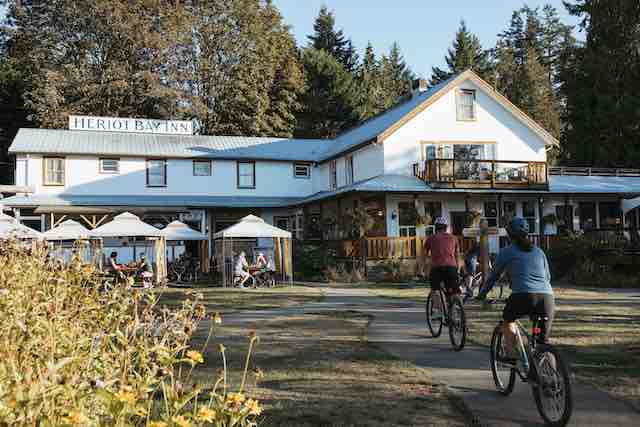 Travel south down Vancouver Island and sail onto Quadra Island out of Campbell River, which is home to a huge array of local businesses. Cycle the island to uncover its huge array of bike trails while setting up basecamp at the oceanfront Heriot Bay Inn. Pedal up to the bar and order a Quadra Island Iced Tea, sit back and enjoy some live music. Pick up a taste of Quadra to bring home by sinking your teeth the islands' Island Cookery cookbook.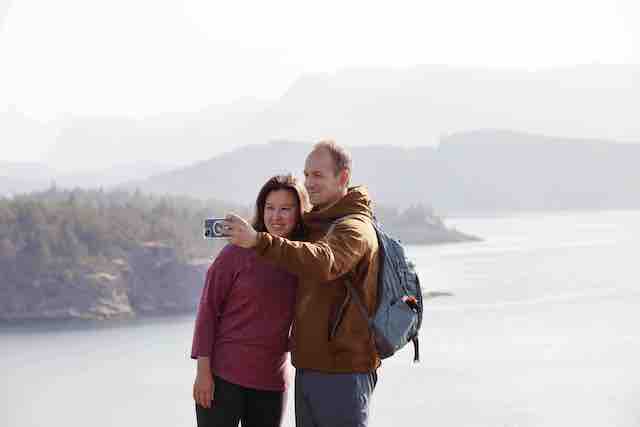 Sailing from Quadra onto Cortes Island will allow you to uncover a vast network of nature trails to hike and take in outstanding views. For over 25 years the Friends of Cortes Island have been producing stewardship projects that protect and preserve the land. Look for their nature guides on their website that allow any visitor to tread lightly.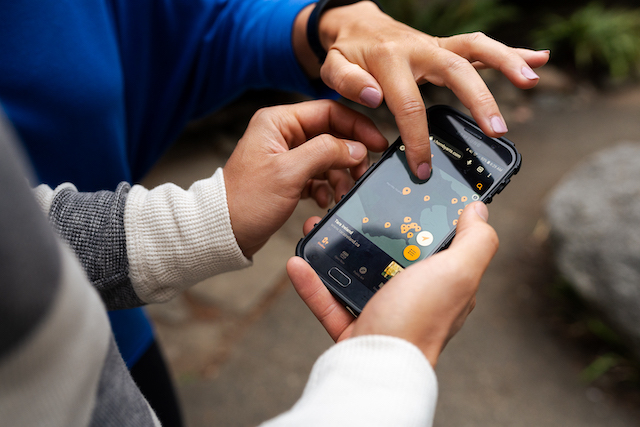 Hornby Island has a special invitation to uncover, all from your phone. Home to the country's most concentrated collection of artisans, the Hornby Island self-guided artisans tour is an app that will help you connect with more than a few creative folks who welcome you into their lives. Score a visit and come back with some of the most unique Christmas gifts.
Last but certainly not least on your next epic as a BC rural islands road trip, you are invited by the Gabriola Island Agriculture Co-op to register for any of their "how to" workshops. Learn how to make bread, chocolate and much more through the association's offerings, giving you a backstage pass to connect with local business like few can.
It's all right here when you go explore BC rural islands. Let us know what you find by using the hashtag #exploreBCruralislands. For more, visit ZenSeekers round up of events happening through this fall.
How to Get There
Ready to capture your own special moments, out in this beautiful landscape? Island hop with BC Ferries to check out all five of BC's rural islands:
Nanaimo to Cormorant (out of Port McNeill), 3 hours drive and a 40 min ferry
Nanaimo to Quadra (out of Campbell River), 2 hour drive and 10 min ferry
Nanaimo to Cortes (out of Campbell River), 2.5 hour drive, one 10 min ferry and one 40 min ferry
Nanaimo to Hornby (out of Buckley Bay), 2.5 hour drive and two 10 min ferry
Nanaimo to Gabriola 10 min ferry from Downtown Nanaimo.
For more inspiration: Visit the Rural BC Islands Economic Partnership website.
Related: 5 Photos to Inspire Your Eco-Travel Adventures to Rural BC Islands