Rural BC islands will inspire your next eco-travel adventure in our province's beautiful backyard! These small islands have big climate conservation stories to tell, and my friends at ZenSeekers have captured an incredible chapter on each in their latest series featuring Quadra, Cortes, Cormorant, Gabriola and Hornby Islands.
5 Photos to Inspire Your Eco-Travel Adventures to Rural BC Islands
Melissa Renwick is a photographer and writer based in Tofino. She is interested in documenting the complicated interrelationship between the coastal landscape and those who inhabit it. Through her intimate style of portraiture and long-term storytelling, she aims to capture the different ways people live in remote regions of the country.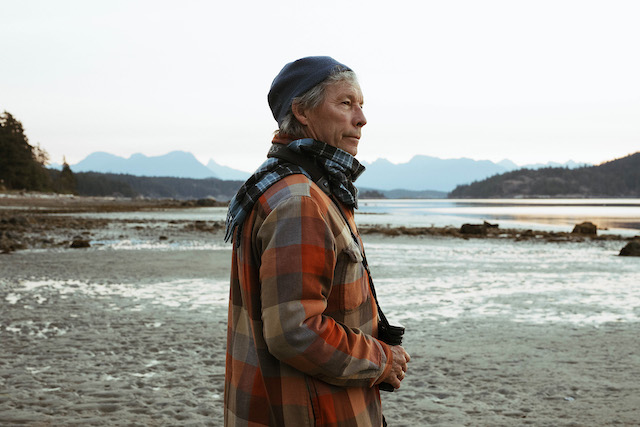 1. Cortes Island – Klahoose, Tla'amin, and Homalco Traditional Territory
Renwick selected this image of a calm morning because it really highlighted what they're trying to protect on the island. But beyond the serene coastal sights, there's also the sounds. George Sirk, known by beloved nickname "Nature Boy", has been running a show on the local Cortes Radio where he showcases nature recordings he's captured around Cortes Island. He plays these sounds for listeners with the intention of familiarizing them with the creatures and animals that they live with on Cortes. Sirk encourages listeners to take audio recordings from their own backyards so he can interpret them on the airwaves. He hopes listeners develop an appreciation for the natural world and the habitat they share with nature.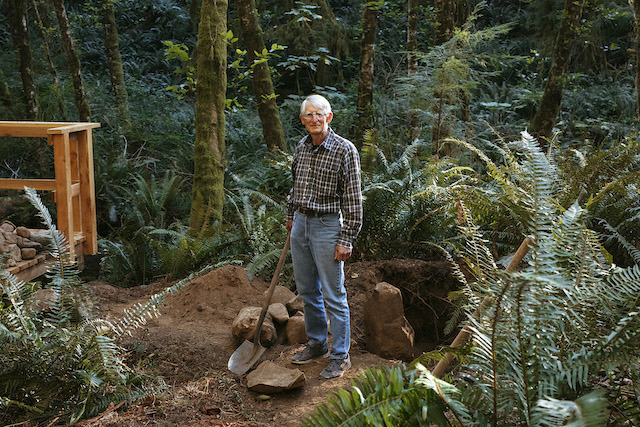 2. Quadra Island – Wei Wai Kai and Wei Wai Kum Traditional Territories
On her trip for ZenSeekers, Renwick captured photography of Quadra Island's intricate web of trails used for mountain biking, climbing, hiking. That's where she met volunteer John Barclay, who moved to Quadra in 2003. Barclay is in his 70s and loves getting his hands dirty out in the forest, surrounded by nature and the younger generations who bring energy to the trails, the environment and the greater community. He's a vital part of the island's ecosystem, just like the roots and branches that cover the trails. He told Renwick: "When you're in nature, you're a part of nature, and that encourages you to protect it."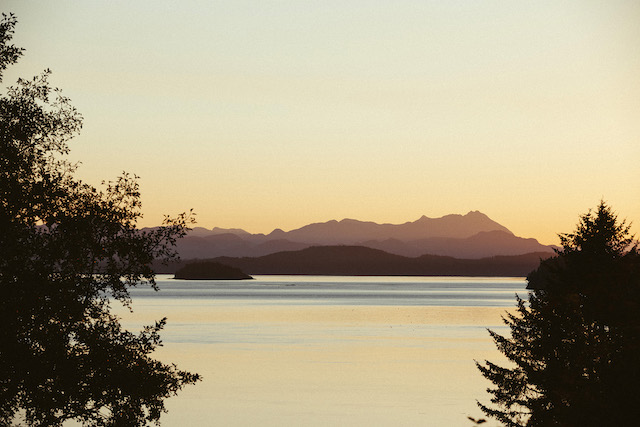 3. Cormorant Island – Kwakwaka'wakw Traditional Territory
Sunrise taken from the The Cabins at Alert Bay owned and operated by the 'Namgis First Nation on Cormorant Island. The grounds at the cabins lead down to this viewing platform that overlooks the ocean. Renwick captured a stunning sunrise with golden light with yellow, orange, pink, purple hues. "You just feel like you're on the edge of the world. That morning as we were standing on the platform you could just hear the echoes of whales coming up for air. Birds were hovering the surface of the ocean, enjoying a morning feeding like the whales. It just felt like you were right there with them. It was just a really special moment."
Also on the island, you'll find the U'mista Cultural Centre, one of the longest-operating and most successful First Nations cultural facilities in BC. It was founded in 1980 as a ground breaking project to house potlatch artifacts which had been seized by government during an earlier period of cultural repression.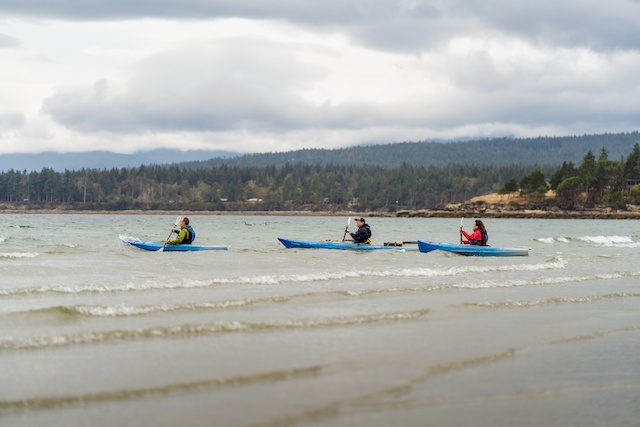 4. Hornby Island – K'ómoks Traditional Territory
The Tribune Bay Outdoor Education Centre prioritizes preservation and stewardship of Tribune Bay on Hornby Island. Known for its vast, white, sandy beaches and aquamarine water, Tribune Bay is a place where visitors can connect with the landscape through activities, such as rock climbing, kayaking and stand-up paddle boarding. Kate Ortwein, the Centre's business manager, said that through sharing their stewardship priorities, she hopes guests walk away with teachings they can apply in their own backyards.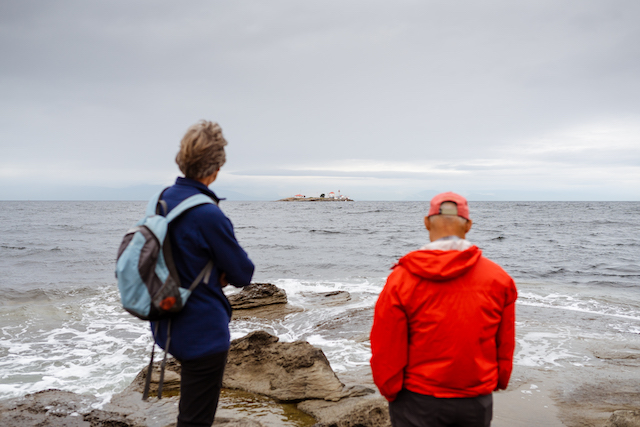 5. Gabriola Island – Snuneymuxw Traditional Territory
The Gabriola Lands and Trails Trust was created to provide visitors with opportunities to connect with the natural world. By giving people the chance to explore the remote island through these trails, Rob Brockley, Trust president, said they're able to develop an appreciation for the wonders of Mother Nature. One of the most densely populated Gulf Islands, the trails offer visitors a chance to step off the beaten path into undisturbed areas and soak in the magic of the forest.
Read more about the stories behind these images in this ZenSeekers article.
How to Get There
Ready to capture your own special moments, out in this beautiful landscape? Island hop with BC Ferries to check out all five islands:
Nanaimo to Cormorant (out of Port McNeill), 3 hours drive and a 40 min ferry
Nanaimo to Quadra (out of Campbell River), 2 hour drive and 10 min ferry
Nanaimo to Cortes (out of Campbell River), 2.5 hour drive, one 10 min ferry and one 40 min ferry
Nanaimo to Hornby (out of Buckley Bay), 2.5 hour drive and two 10 min ferry
Nanaimo to Gabriola 10 min ferry from Downtown Nanaimo.
For more inspiration: Visit the Rural BC Islands Economic Partnership website.
Read more collaborations with ZenSeekers