Britannia Mine Museum's 18th annual Copper and Fire Arts community event returns September 17th featuring talented local BC artists and their unique metal and earthen crafts. The event features earth-inspired jewelry, sculpture, copper work, gemstone art, pottery and painting, all inspired by the landscape of the Pacific Northwest. Visitors can experience the unique and creative ways minerals from the Earth can be showcased through art.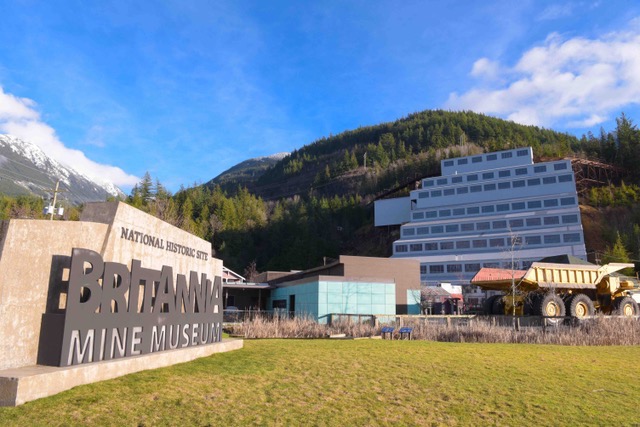 Britannia Mine Copper and Fire Arts
Where: 150 Copper Dr, Britannia Beach

Located 45 minutes north of Vancouver on the picturesque Sea-to-Sky highway

When: Saturday, September 17, 2022 10:00am to 3:00pm
Admission: Purchase tickets here for the event only, which include access to the lower museum site.
Live Music
Canadian indie folk/rock musicians Coldwater Road will be performing two 45-minute sets at 11:45am and 1:00pm. The duo is known for their rich storytelling lyrics deeply rooted in Canada's western frontier, and their foot-stomping ballads and love songs will give visitors a reason to dance. The band will be releasing a new album this year focusing on Canadian History, including the song "The Mine and the Mill", which was inspired by a visit to the Britannia Mine Museum.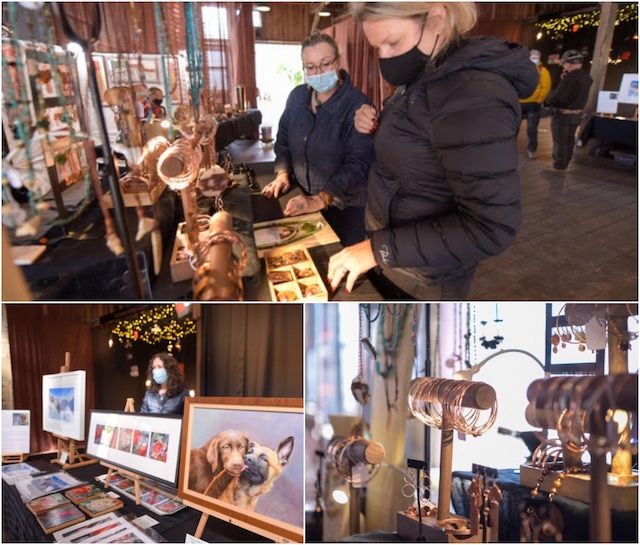 Featured Artists
Brackendale-based painter Angela Muellers is a classically trained portrait and landscape artist, who is best known for painting natural forms and the effects of light like mountain landscapes, nature, animals on copper.
Ania Kyte's TurtleBead Studios is based in Mission, and uses torch flames to melt and create beautiful jewelry, glass beads and her signature glass turtle. In addition to her own artwork, Ania is also a passionate teacher, providing hands-on instruction to students interested in the art of glass beadmaking.
Hazel Cruse is a Vancouver jewelry artist who combines textures, shapes, shiny, rough, ancient, organic and sometimes not-so-perfect materials to create pieces that are "perfection in imperfections". Her custom handmade pieces showcase her passion for South Coast jewelry, North Coast carvings and engraved silver, and ancient Tibertan Turquoise and coral adornment pieces.
Sea-to-Sky-based Martin Vseticka is an award-winning jewelry designer who brings his love of nature into goldsmithing through unique design and environmental ethics. He specializes in the form and forge method for gold and silver work and is best known for his trademark halibut hook design.
North Vancouver's Wayne Buhler is a local artist who specializes in oil painting on copper, a respected tradition dating back hundreds of years, and his love of nature is visible in his artistic creations which exudes visual depth and richness of transparent oil colours.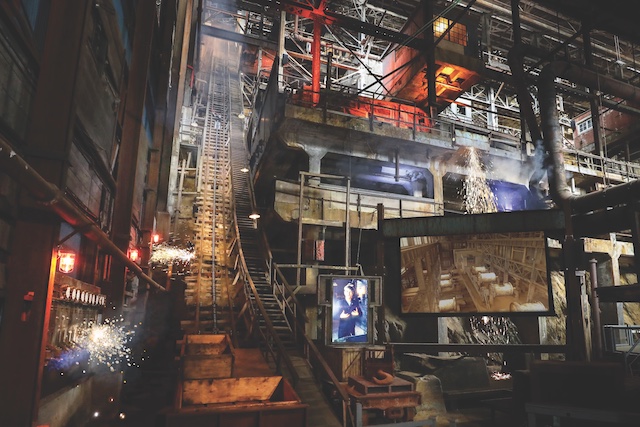 The award-winning Britannia Mine Museum is open seven days a week and provides unique and memorable experiences that engage visitors of all ages. Purchase tickets in advance and plan your visit here. Follow the Britannia Mine Museum on Facebook and Instagram for more information.