Dan's Legacy has announced that their 9th annual Chefs' Charity Dinner is once again happening live and in person! Guests can sample the delights of four gourmet chefs, each of whom will prepare a signature dish only using recovered food. Funds raised will go directly towards Dan's Legacy's trauma-informed, no-barrier counselling programs for youth at risk in Metro Vancouver.
Dan's Legacy Chefs' Charity Dinner 2022
When: Saturday, November 5, 2022

6:00pm Reception & Silent Auction, 7:00pm Dinner & Program

Where: Shaughnessy Restaurant at VanDusen Botanical Garden (5251 Oak Street, Vancouver)
Tickets: Available online now starting at $100
The menu, including reception-style appetizers and a plated dinner, is created from surplus food and prepared by local top Chefs who each design a course. It's a menu of culinary masterpieces guaranteed to delight the senses.
Enjoy an evening out with friends, family and colleagues and demonstrate your commitment to giving a hand up to marginalized young people in our community.
About the Cause
"The only time you should be looking down on someone is when you're helping them back up…" – Destiny Newton, Dan's Legacy youth client.
Dan's Legacy is looking for leaders in the community who are eager to take a stand against the stigma of addiction, understanding that trauma is the root cause of this health crisis. Trauma knows no boundaries. Business professionals, academics, tradespeople and health professionals – we all know someone who is hiding an addiction because of the fear of stigma.
Youth aging out of foster care are one of the highest risk groups for homelessness, lifelong mental health issues, and entrenched addiction. The COVID-19 pandemic has worsened mental health issues for many in our communities with a particularly devastating impact on youth at risk.
Over the past two years, the Dan's Legacy team of therapists identified a 50% increase in hospitalizations for their youth clients due to psychosis, overdose and suicide attempts.
Their therapists are front-line health care workers who continued to meet directly with the youth throughout the pandemic, ensuring they had wrap-around support such as food, shelter, clothing, emergency phones and counselling.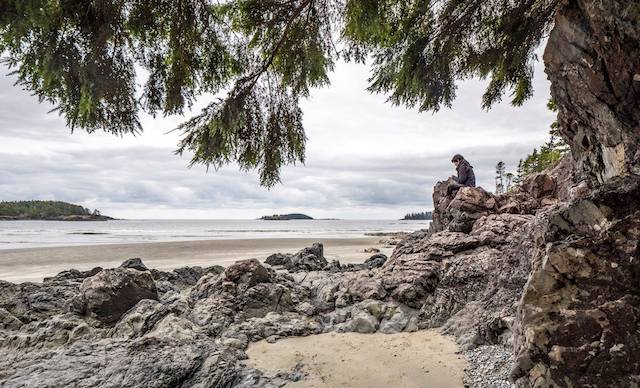 No other organization in Metro Vancouver does what Dan's Legacy does and they have an over 50% success rate in helping youth to stabilize, and begin working towards their education, employment and recovery goals.
In the past year, they have helped over 450 youth overcome their mental health and addiction challenges and lead productive and fulfilling lives.
Get your tickets now for this unique (and delicious) event and support the work of Dan's Legacy in our community.
Miss604's Rebecca Bollwitt is a member of the Dan's Legacy Board of Directors