Join Ronald McDonald House BC & Yukon for the 18th annual A Night to Dream Gala. The evening will include fine food and wine, exclusive live and silent auctions, live entertainment, and more in celebration of this important community that keeps families close when it matters most.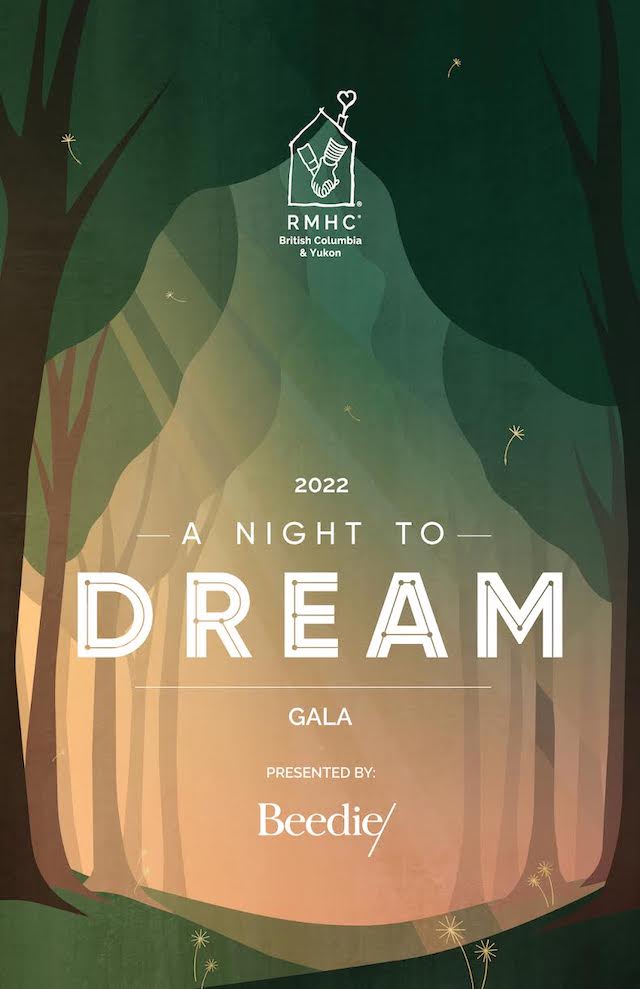 A Night to Dream Gala for Ronald McDonald House
As the charity's premier event, the gala helps raise crucial funds that keep their doors open year round.
When: Saturday, September 17, 2022 6:00pm until late
Where: The Westin Bayshore (1601 Bayshore Dr, Vancouver)
Tickets: Available online now
Each year, thousands of families from across BC and the Yukon travel to Vancouver in search of life-saving treatment for their children. Far from their homes, they desperately need affordable accommodation and a place to stay together under one roof.
RMH BC & Yukon operates a modern and welcoming 73 room facility steps from BC Children's Hospital and a Family Room at Surrey Memorial Hospital. With support from hundreds of volunteers, dedicated donors, and committed staff, they create a community of support for parents, siblings and patients so they can heal better, together.
Through generous donations and fundraisers like the A Night to Dream Gala, RMH BC & Yukon is able to offer a home away from home, a community of support, and a restful space for families to heal better together. Since its inception, this sold-out event has raised over $5 million for seriously ill children and their families who call Ronald McDonald House home.
Related: Ronald McDonald House Step Up for Families Fundraiser 2022, Home for Dinner Fundraiser for Ronald McDonald House BC & Yukon